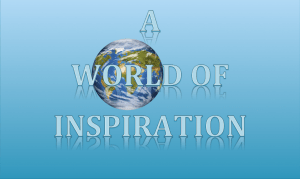 I'm totally stoked for the release of my first ebook. It's been so much fun putting it all together and also very challenging at times but the final product is almost ready to go.
Public Release Date: February 28th, 2011 or earlier (read below)
The book is designed to inspire you to achieve things you've always dreamed of doing despite how big or small they are. It doesn't matter whether it's smaller goals like joining a social club or bigger goals like starting your own business. Each goal is a great experience that will inspire you to continuously live an incredibly fulfilling life.
Over 20 remarkable people have contributed to the eBook including Nathan Hangen, Chris Guillebeau, Mars Dorian, Matt Koenig, and Tyler Tervooren. Each has answered 1 question about what inspired them to do things like draw, start a charity, turn down $100k jobs, and learn how to surf at the age of 40. I chose to make each question different to show how inspiration can come from all sorts of accomplishments despite their various levels of difficulty. Some are inspired to write ebooks to help graduates land dream jobs and some are inspired to hitchhike 1500 miles to Morocco.
The book also features organizations that are doing inspiring things like building 10,000 libraries or saving sharks from illegal poaching. On top of that, I have thrown in some thought provoking questions that will help you figure out what goals and dreamed you'd like to get started on.
I've also decided to price it really cheap so everyone can have a look. Total price is $0.
If you'd like to be notified in advance for your free "A World of Inspiration" eBook, just subscribe to the community and I'll send you a link for an advanced copy before it's released on Feb 28. If you would like an advanced copy to review and potentially give to your own readers or social circle, just send me an email and I'll get that over to you about a week in advance.
If you think you know people who would be interested in this ebook, please share this post with them so they can get involved. Facebook, Twitter, or anything else you use.
and of course, If you have any questions or comments, don't hesitate to ask.