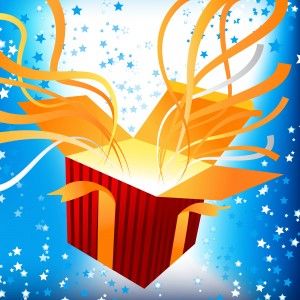 It's true. As of July 31st, I am officially one year older.
Ah… birthdays. I remember how amazing birthdays were as a kid. Friends, family, balloons, gifts, and cake. Life was good.
As the years passed, birthdays became fun for partying with friends in bars or house parties and now the parties have transitioned into white water rafting and hanging out with friends and family. In some ways it's more calmed down and in some ways it's not.
Another thing I've started doing on birthday's during the last couple years is looking over the past year of life and reflecting on all the adventures and accomplishments that have happened. Without doing this, I tend to forget about the great things I've done and only focus on what I didn't do and what needs to be done. Not good for the spirit.
This is actually the first time I've ever done this in a way that holds me accountable as well. So here it is.
Since last July, I
Left a job that I absolutely hated every minute of
Started A World of Inspiration
Visited Los Angeles solo, completing some training with JCI and having hot chocolate with Aaron Ross
Finished up acting in my first-ever feature film, Kankered
Went to Vancouver and Vancouver Island for the first time and watched the sunset over the pacific ocean with my best friend/family and my girlfriend
Flew to Las Vegas with another best friend to see sin city for the first time
Jumped back into University to scratch another 3 courses off the degree
Signed up for my first online course; Unique Genius
Auditioned for my first theatre play and received the role of a stripping policeman (Talk about a nerve-racking first time)
Left on a solo trip to Japan where I attended the JCI World Congress with more than 10,000 people (It was solo at first)
Received my Irish citizenship in the mail (Hello EU)
Made my first $1 online from selling affiliate products
Had my first live performance on stage in a theatrical play and stripped down to boxers in front of 80+ people
Moved my girlfriend Karla to Canada after spending more than 2 years in a long distance relationship
Enrolled in another full course load in University but made it fun by taking Drama and Improv classes
Had a perfect winter skiing weekend in Panorama with 3 of my best friends and Karla (Doesn't get any better than that 🙂
Wrote, put together, and released my first ebook
Auditioned and received a lead role in another comedy play
Created some niche sites and  started Canadian Free Flyers which allowed me to make my first $1 online from my own product
Began the World Domination Road Trip which included 9000 miles of driving, the World Domination Summit, 8 National Parks, 4 theme parks, jumping out of a plane for the second time, and leaping off a 200-ft bridge with Karla and 15 other brave souls
Earned more than 90,000 frequent flyer miles without flying thanks to deals I posted in Canadian Free Flyers
Enrolled in my last required management class (before I spend my last semester overseas)
And last but far from least, met some awesome new friends and downright awesome people like Matt Koenig, Mark Powers, Niall Doherty, Aaron Ross, Earl Baron, Rob Nights, Raam Dev, Caralee Hubbell, Tyler Tervooren, Trever Clark, and so many others both online and off. Thanks to all of you for being so inspiring.
Wow. Now that I look back on the last year, I don't feel as bad about not accomplishing every goal I had wanted to achieve. Suddenly, by writing it all down, I can really see some of the great things I've accomplished and use that as encouragement to make the next year as exciting as the last. It actually inspired me by writing this list because I tend to overlook the positive things I do and focus more on what I didn't do instead. As mentioned above, this is not a good thing. Need to work on that. For example, I definitely need to focus on my financial goals for the next year. None of those goals were reached this last year and thats important for keeping the adventures going.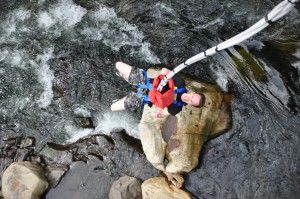 I'm hoping this post doesn't seem like a self-boasting type of thing. It's not meant to be. If anything, I'd like it to inspire you to create your own birthday-to-birthday list and reflect on all the amazing things you've done in the last year. If it's not amazing enough for you, use it as inspiration to increase your effort and ambition for the next year. Let some friends know about it or post it in the comments so we can keep you motivated along the way. Feel free to connect and send me an email if you want.
Last but not least and without further ado, I'd like to make this birthday different and give away some prizes. Not just today but more like a series of prizes over the next month or so.
The prize for today is Lea and Jonathan Woodward's DIY Design and Branding Kit. It retails for $37. If you would like to have a chance at winning a copy, all you need to do is write an answer to the 2 following questions in the comments section below this post:
Do you do anything special on your birthday and what?
What is your favorite accomplishment in the last year?
I will write each person's name (or email) on a piece of paper, randomly pick one out of a hat, and announce the winner in exactly one week. Please make sure you use a valid email address as it's the only way I'll be able to contact you.
In the meantime, I'm off to go white water rafting in the Canadian Rockies. Have a great week!
Oh, and for those curious, I am now 27.