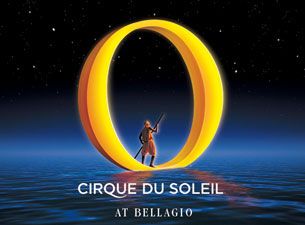 I'm pretty sure the name "O" was given precisely due to the reaction of the audience.
ooooo. Wow!
That's what I heard over and over as I sat through Cirque Du Soleil's spectacular production of O. A very good tribute to the beauty of theatre, this Las Vegas only show features immaculate stage design, beautiful costumes, epic music, acrobatics mixed with aquatics, dancing, scuba divers, and clowns.
Aquatics? That's right. O features a disapearing stage and a 25 foot deep pool where dancers emerge gracefully, actors plunge from heights of 60 feet, and scuba divers lay low to give performers air so they can stay under water.
It's truly fantastic.
I was a little reluctant at first, considering the $180 price tag. Our whole 9000 mile road trip was only $5000 so this was very expensive. Eventually, we decided to go and had to sit in different rows because the show was almost sold out. As I watched, entranced by the music, I began to think about the amount of work and creativity that goes into these spectacular performances.
Between the stage design, performers, underwater creativity, diving from the theatre ceiling, and timing of all the events, everything must be perfect.
And yet, in the end, it all came together in perfection. It was truly magical, beautiful, and epic. It was indeed a tribute to the beauty of theatre.
And everyone in the audience said…
O
What have you seen that has truly amazed you?
PS: The winner of the DIY Design and Branding kit is Dyanne from TravelnLass.com ! Congrats!