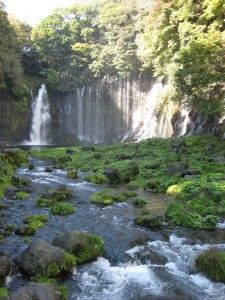 When I started this site, my main objective was to interview and profile inspiring people and communities all across the planet.
Whenever I travel, I tend to meet great people that are doing amazing things which inspire me to do great things as well.
Every time we turn on the news or read a newspaper, we hear about all the bad things happening in the world. We hear people around us saying how the world is getting worse. I don't think so. I think it's improving quite substantially but unfortunately, only the bad news tends to sell. Anger breeds more anger.
What about all the inspiring things happening in the world? I can tell you first hand that there are lots of people trying to make the world a better place each and every day. Wouldn't you like to wake up every day, open up this site and hear about all the amazing people, communities, and businesses trying to make a positive impact on the world? Wouldn't it give you so much positive energy to take with you throughout the day?
That's my aim. I want to make A World of Inspiration the number one site for you to visit for inspiration and positive news around the globe.
That's where the first E-book comes into play. A free E-book for everyone to download and share. The E-book will feature many inspiring people and what they do to make the world a better place.
As I started to create the E-book, I thought "Why don't I ask my readers what they would like to see in the book?"
So that's what I would like to ask all of you.
What would you like to see in the first E-book of A World of Inspiration?
Do you have any ideas in mind?
Any people you would like to see?
Any communities you would like to see profiled?
Businesses?
Anything you can think of I will try to incorporate into the book. I would truly love to hear from each of you so please just comment below or send me an email.
The deadline will be midnight, November 28th.
I look forward to hearing from all of you. 🙂