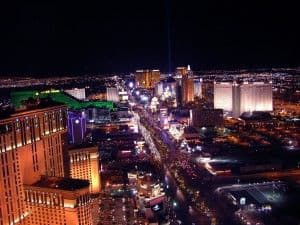 I am currently writing a post about New Year resolutions and reflecting on the past year to post this coming weekend. As I was writing, I came across a great opportunity to win a trip to Las Vegas to attend the Affiliate Summit West Conference. By now you know I love traveling places to meet amazing and dynamic people so I'm totally stoked for a chance to win this amazing opportunity. I also thought if I post it quick enough that the readers of AWOI could also have a chance to win it for themselves. All you gotta do is visit Shoemoney and follow the guidelines. Contest ends wednesday so make it quick. The experience is once-in-a-lifetime so If you win, let me know!
This is why I want to Win
I love blogging. I love sharing with people and I love learning. I love travel and I love location independence. I love automation. Affiliate marketing is a great way to make a living online when it's done right. I like the aspect of finding amazing products and then letting people know about them. I do this all the time with friends and family. We all do. This is how we find out about cool products. This is affiliate marketing. Affiliate Summit West is the premier affiliate marketing conference. A Chance to learn about a great industry, meet some great people, and have an amazing time. PLUS, it also includes a pass to a Playboy mansion party in the fall. Imagine the amount of stories that event alone will create for AWOI. haha :).
A platinum pass to Affiliate Summit West: As if being able to attend the Meet Market, Exhibition Hall, Keynote, all the educational sessions, participate in the Newcomer program, have access to all the recorded sessions, and the Affiliate Summit Social Network wasn't enough BUT breakfast and lunch on monday and tuesday as well! Does it get better than that? Oh wait, YES it does!
Roll with Jeremy Schoemaker at Affiliate Summit: This is like attending a political party and being able to roll with Obama.
2 nights hotel accommodations paid for at host hotel: Host hotel equals WYNN. I'm not usually a high roller when I travel but staying at the Wynn in Vegas is gonna make me feel like a rock star. I may even act like one.
$500 Airfare Reimbursement: Just enough to cover my airfare from Calgary where the temperature is about -25C and the land is covered in white snow to a desert where the temperature is the exact opposite with glimmering gold sand. Sounds like a great start to the New Year!
$2000 to gamble on 1 hand of blackjack: Okay, now I really will get to be a rock star for a weekend. Talk about making the heart pump. I may even keep the shades on just for image.
and last but certainly not least…
A pass to the Epic Advertising Playboy Mansion Party this fall: ex-squeeze me? Party at the playboy mansion? Think of all the stories for the grandchildren down the road. And all the stories for the blog readers this year :). I may even get to meet Pauly Shore.
All in all, this would be an amazing kick-start to my already planned incredible year of 2011. I love online entrepreneurship and who better to roll with and learn from than Jeremy Schoemaker. This guy offers great resources on his site and is highly entertaining. Add to this my trip to Chris Guillebeau's World Summit in June and 2011 looks like the year that will change my life. A World of Inspiration will be flowing with inspiration and great posts for readers to enjoy. I'll be able to learn from the best and be able to devote myself to this site full-time!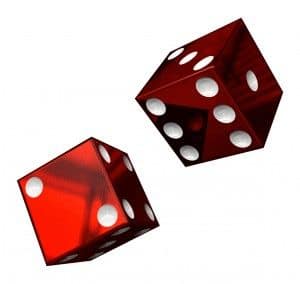 I would LOVE to attend Affiliate Improv, buy.at's mixology party, the Monetize Summit, Creating a Successful Mastermind group, the Meet Market, Dominating your Niche with Blogger Outreach, Email Marketing and the Brand, Banking on Infomercials, Mobile Marketing, Facebook Open Graph, Make it Legal!, and so many other amazing courses that the Summit offers.
And I think Jeremy needs a benefit for selecting me as well. Since you need to roll with me at the event, it's good to know your not gonna be around some dork who makes you feel as uncomfortable as a room full of (insert something/one who makes you feel really uncomfortable). I'm a great young guy with an entrepreneurial mind and an adventurous spirit. I'm a loyal, hard-working person with a lot of ideas. I'm into trust, honesty, and value businesses that give back and help the world in someway.
I'm your man for Jan 2011!
____________
If you like the Vegas picture at the top, it was provided by Thomas Picard