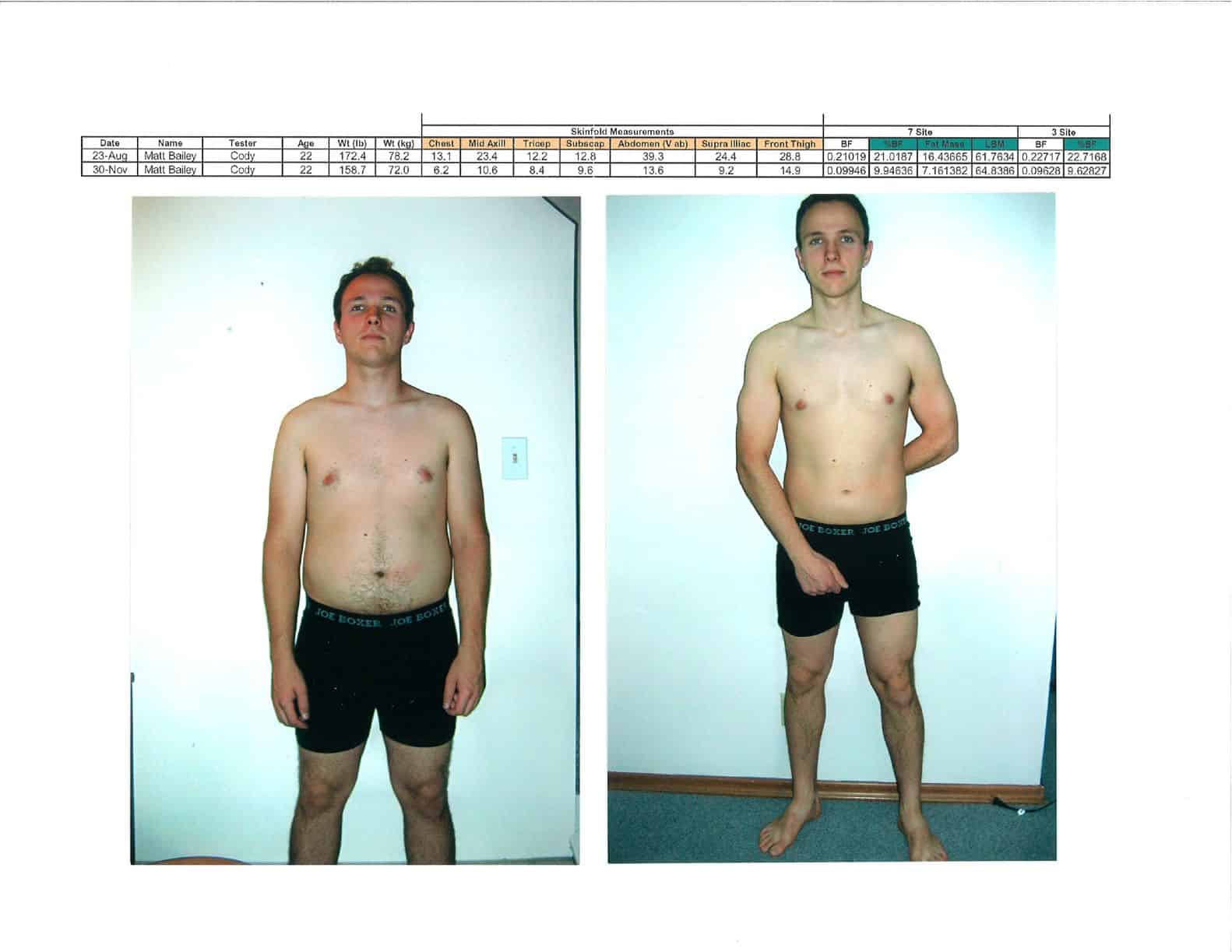 (Completing the 12-week Body-for-Life challenge was one of my top things to accomplish from my 100 things to do before I turn 31 list. I've now completed all 100 things and have created a new epic list of 100 things to do before I turn 41. You can see the new list by clicking here. In addition, I've since researched a variety of ways to help lead a healthy life and have added affiliate links below. By purchasing through these links, you pay the same price but help support Live Limitless as well).
So yeah, as you can see from the photo above, I drastically transformed my body in just 12 weeks! It was remarkable to see the before and after photos and to get the results from my body fat testing, BUT guess what? I didn't even realize I had made these changes until I saw the these results. Either the transformation was too gradual or my mind couldn't see the new me. In fact, I remember feeling great but somewhat disappointed until I saw the after photo. That's when I realized how much I had accomplished.
Here's my advice for transforming your body in 12 weeks.
Stop putting it off. Don't wait until the perfect time. That time will never come. There is always going to be some sort of excuse for putting off a diet or fitness plan.
"We'll, there's a big party coming up."
"I have friends visiting from out of town next month."
"I'm starting a new job in a week."
Yadda Yadda Yadda.
I used to do the same thing. I still occasionally do the same thing. But once I told myself that I was going to finally start and FINISH the body-for-life program, I made sure to stay true to myself.
How bad do you feel when you start something that's important to you and then stop short of successfully completing it?
I know I feel awful. It bothers me for months and even years.
2006 (the year when I did the program) was a long time ago, but I still remember finishing the program and listening to the results from the trainer who took my body fat measurements on day 1 and on day 84. He was really impressed. I was really impressed. I almost couldn't believe my eyes when I printed out my before-and-after pictures.
UN-BELIEV-ABLE!