It's now been eleven days since we left Okotoks, Alberta on route for Newfoundland. We will drive more than 7000 KM to get there, including stops in places like Moose Jaw, Winnipeg, Toronto, Montreal, Ottawa, Quebec City, Charlottetown, and Halifax. It's a crazy five-week trip that will bring us to almost every province in the country. It's also a great chance to see family that I don't get to see that often.
But I wasn't that excited at first.
As someone who loves travel, Canada just doesn't excite me on the same level as places like SE Asia, Africa or South America do. It's not because it isn't beautiful. It is very beautiful. It's not because it's extremely expensive, which it is. I guess it's just because it's not the kind of different I look for when I travel. The East coast is extremely different from the West coast but it's still Canada and it still feels like home for me. It's just not as different and culturally ground-breaking as going to Eastern Europe would.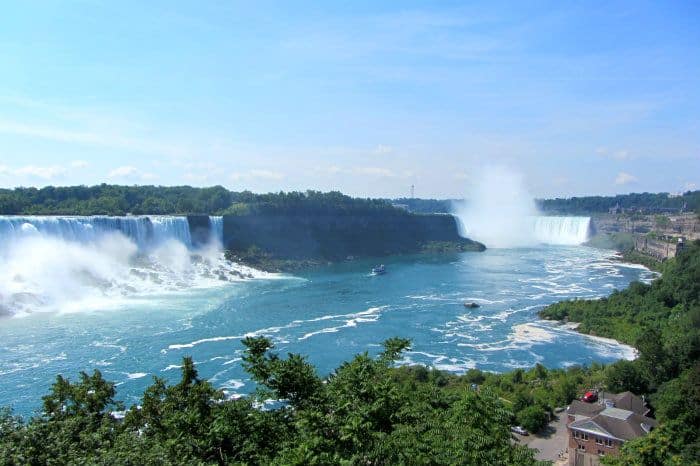 At the same time, the scenery in Canada is stunning. The food is great. There is a lot of nature. Maybe more nature and natural beauty than anywhere else on the planet. There is more coastline than any other country on earth.
But there was something else that made me really want to go.
My parents.
They were the ones who had planned on driving across the country to visit my dad's side of the family in Newfoundland. They were planning on doing the gruelling drive so that they could stop in Northern Ontario to visit my moms friends and spend some time with them cruising around on a lake nearby. They usually do the drive in as little as ten days, barely visiting places along the way. It's a verrrrrrry long drive.
I started thinking…will I ever get a chance to do a road trip with my parents again? A five-week road trip with my mom, dad and fiancé?
Probably not.
I've been thinking a lot about opportunities like this. Opportunities that don't come around too often. Opportunities to spend time with people who are really important to me.
My parents and I are very close. Like best friends. Karla, my fiancé, is also best friends with them. I have family all over Canada and especially in Newfoundland. I don't see them often. Many have died already. It really makes one realize how fast time goes and how precious that time really it is.
This seemed like a precious and priceless opportunity.
So I turned their one-week trip into a three-week drive and we jumped in and headed east. As of now, we've gone through the tunnels of Moose Jaw, met one of Karla's childhood friends in Winnipeg, Spent some time in a lakeside house in Northern Ontario, jumped on extreme roller-coasters in Canada's Wonderland, Peered out over Toronto from the top of the CN Tower, watched an amazing light show at Parliament in Ottawa after enjoying the Byward market, watched the fury of Niagara Falls from the Maid of the Mist and walked around Old Montreal eating smoked meat sandwiches and poutine. Tasty.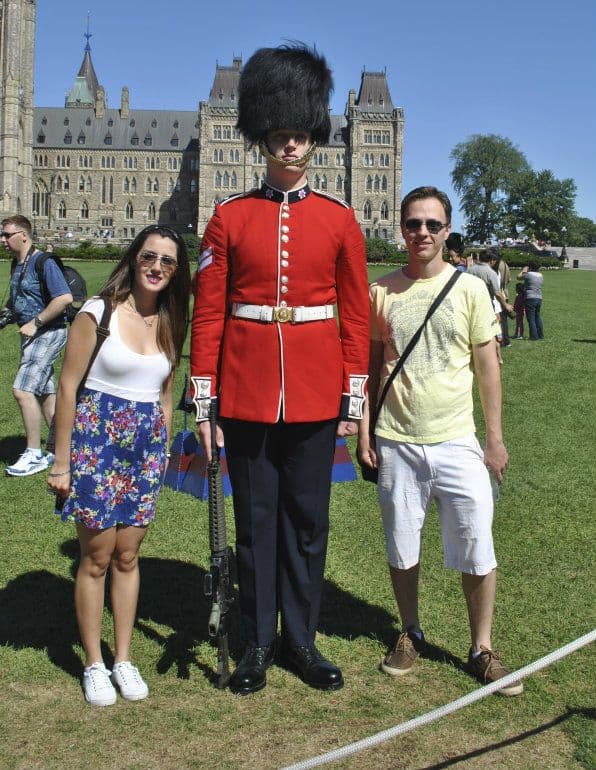 Over the next week, we will be strolling through the beautiful city of Quebec, watching the highest tides in the world in New Brunswick, spending a day in Montreal, driving across Prince Edward Island, eating fish n' chips in Halifax, visiting the UNESCO World Heritage town of Lunenburg and then taking the ferry across to Newfoundland for another two-weeks of amazing scenery, whale-watching, icebergs, family visits, fishing and hiking through the UNESCO World Heritage Site of Gros Morne National Park. I'm also hoping we get to visit Fogo Island and hoping we get to do a road trip to the Gaspe Peninsula, but we'll see…
It's gonna be fun but most importantly, it's a once-in-a-lifetime chance to experience it with my future wife, mother, and father.
With our wedding just around the corner and a couple of years of travel coming up, my practical self wanted to stay and work. I wanted to spend more time online, building up Canadian Free Flyers and other projects. Getting prepared for the wedding, not to mention Burning Man on August 26th.
But I looked at this trip as a priceless opportunity. I'm not sure how much longer I have with my parents. I hope many years to come. But at the same time, a road trip across Canada is even rarer. It's long and tiring, which is hard as you get older. My parents are in their sixties. It can also be hard to find a five to six-week span where everyone can take off without worry.
This was that chance and I jumped on it.
I'm so happy I did.
Do you have any big opportunities coming up? Are you going to jump on them?
Want more Canada road trip advice? Check out these articles below: