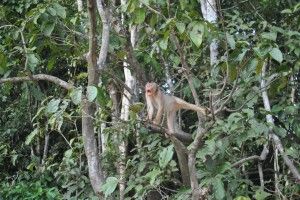 The first time we set eyes on the Kinabatangan River was from the peaceful village of Bilit. We had just organized our stay through Sepilok Tropical Wildlife Adventures and were now being taken across the river for our two wonderful nights in the small but trainquil Bilit Adventure Lodge. We had no idea what to expect but were very pleased to be greeted by such friendly people and a very beautiful lodge to call home for a few days. After soaking up our luxurious room for a few minutes, we had a big lunch and our first cruise on the river.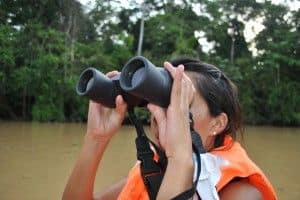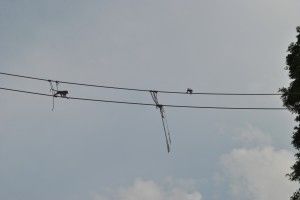 It was a good one too. Luckily, I managed to rent an awesome pair of Nikon binoculars which gave me a "Planet Earth" type view of proboscis and macaque monkeys. The proboscis monkeys were jumping around their family tree, opening their mouths at us as we got closer. Their noses dangling like that of a…well, you know. The macaques on the other hand were as active as usual, pouncing from tree to tree, annoying each other, chasing each other around, and occasionally taking a swim in the crocodile-infested waters. We didn't manage to see a croc on the trip but we did see a nice snake before heading back to the lodge.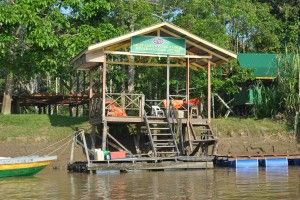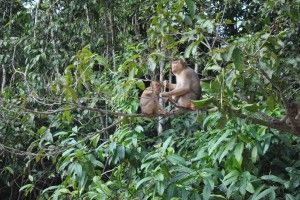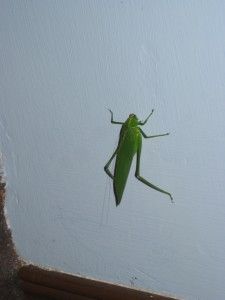 Even at night as we ate our very delicious dinner, the action didn't stop. It was cicada season and we had heaps of green cicadas all over the ceiling and occasionally hitting us in the head. Luckily, we also had big bats flying in and out of the dining area which helped us out by catching cicadas with their mouths and then flying out to enjoy their fresh dinner. I love bats and this was a great place to see them in action.
Once I had my fill of watching these little "vampires", we headed out for a night walk. We were given small flashlights as we walked around the pitch black jungle. I couldn't spot anything but somehow our guide had special jungle eyes. He was able to find us some amazing little birds, such as white-crowned shamas, white-chested bubblers, malaysian blue flycatchers, oriental dwarf kingfishers, along with a malaysian civet cat, and my all-time favourite; a western tarsier, which was only a foot away clinging to a tree. I didn't appreciate the other hikers shining bright camera flashes in its face but I did admire its big beady eyes, froggy hands, and gremlin-like (but cute) body. It kept turning its head back and forth as if to take a break from the flash, before finally leaping from tree to tree like a miniature Spiderman. I really enjoyed seeing such a rare and wonderful creature and I'm very grateful to have seen one so close.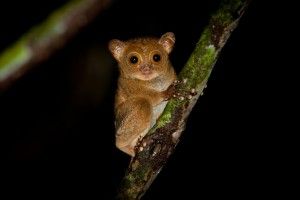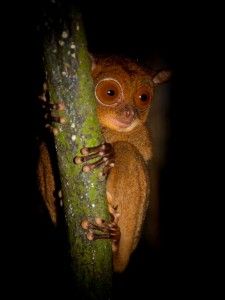 The next day was filled with more cruises along the muddy river with more entertainment coming from various monkeys playing in the jungle. After seeing some very beautiful wrinkle hornbills fly over us, we were able to witness a wild orang-utan lying in its nest up high in a tree. Not only was it very exciting to see an orang-utan but it was also interesting to learn that they build nests just like a bird. Orang-utans are as big or bigger (usually) than humans so building these nests is no small task. Orang-utans actually build a new nest every day for both day and night use, adding pillows and blankets for their big sleep. It's truly amazing and you can read more about it here.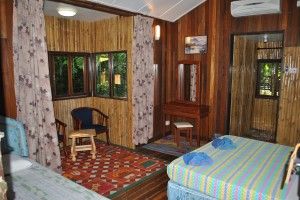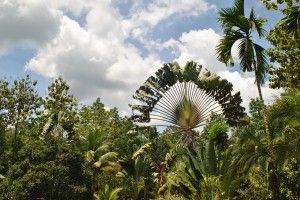 The next morning was time to bid farewell to this amazing ecosystem. We were sad but also excited since our next stop was the one and only Sipadan Island. I didn't even know about the Kinabatangan River area before going to Sabah but I HIGHLY recommend it as a MUST DO if you're in this lovely state of Malaysian Borneo. Don't miss it! It's a wonderful chance to see some unique wildlife in one of the most diverse ecosystems on Earth. You'll also get a chance to see the immense destruction caused by the hundreds of palm oil plantations, which will make you think twice about your next grocery purchase.
STW Adventures is the company that runs Bilit Adventure Lodge. If your looking to have an experience like we had, we highly recommend it. You can check out their website here.
* The beautiful pictures of the Western Tarsier are by Charles Ryan