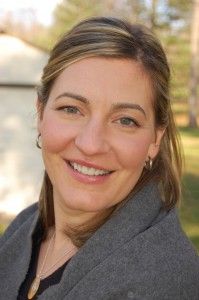 With a background full of science and a master's in Public Health, Lisa Byrne has a strong affinity toward anything to do with chemistry and quantum physics – but mostly is in awe of the wonders and workings of our bodies.
Staying healthy, balanced, and vibrant in a world that challenges our well-being at every turn is her passion.
Lisa counsels groups, leads workshops and teaches classes on healthy living when she isn't burping, bouncing or chasing her three little ones around.
Her recent venture is The WellGrounded Life, a blog dedicated to providing busy moms with support.  Visit her there for tips on inspired nutrition and healthy living. While your there, make sure you download a free copy of her How to Break the Sugar Habit workbook.
I'm delighted to do an interview with Lisa on her recent venture and the online life. [Read more…] about Interview with Lisa Byrne of "The Well Grounded Life"