Not just people – friends, relationships, and connections.
Robin Esrock, a travel writer (to say the least) inspired me recently in a talk he gave at TED. It resonated with me so much because I knew exactly what he was talking about.
Paradise is people.
In the last three years, I have traveled all over the world. I've experienced road trips throughout 13 U.S. states, spent three months in Mexico City, enjoyed five months in Australia and backpacked across New Zealand, Japan, China, Thailand, Laos, Cambodia, Borneo, the Philippines, Malaysia, Indonesia, and Burma.
Some of these places had "paradise" written all over them. The kind of paradise we think of when we see a picture with blue skies and turquoise waters. Places like the Perhentian Islands of Malaysia, almost every island in the Phillies, most of Indonesia, and beautiful southern Thailand.
But as beautiful as these places were (and I strongly recommend visiting "paradise" now and then,) they don't compete with the beauty of friendship and connection I made on these trips.
I partied with Mexicans in Malaysia, joined a group of travellers in Flores, Indonesia and crashed a traditional Indonesian wedding that was powered by generators, and met a really cool eclectic group of Europeans who teamed up with us to hike into minority villages in Myanmar.
Those were the times I enjoyed and learned the most from.
Connecting.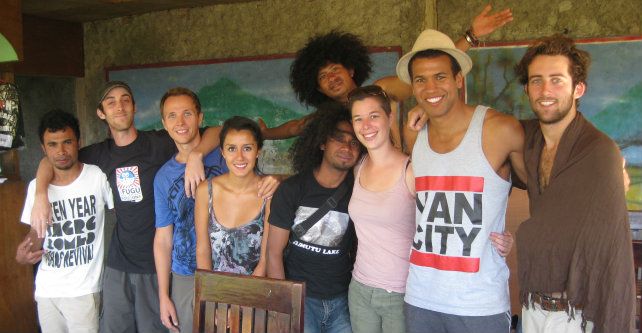 Paradise is beautiful; sure, it makes your heart sing.
But you hit a higher note when you share the experience with good people.
On your next travels (or maybe even at home), focus less on seeing everything or finding the next beautiful spot and more on meeting the next awesome person.
Strike up conversations with locals. You'd be amazed how friendly the world is. You can learn so much by talking with people from different walks of life. This is what life-changing travel is all about. It's what every trip should consist of. Travel is one of the best forms of education and inspiration available today.
Find good people and you'll find paradise.
***
(Want to inspire someone? Share this article with them)