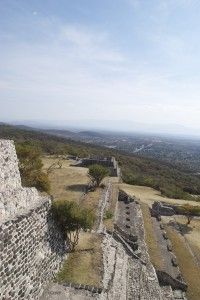 A few months back, I was livin' the life with my fiancée in Mexico City. Blessed with some of the world's best food, drinks, colonial towns, and a large number of UNESCO sites, Mexico was a great place to be.
After visiting UNESCO sites such as Teotihuacan, as well as many other sites throughout Canada, Australia, New Zealand, Japan, and the United States, I began to remember how inspiring, interesting, and just plain awesome these sites were.
Then, I bought a book about all the UNESCO sites in the world and dived right into it. Places like the Canadian Rocky Mountains, Chichen Itza, the Great Barrier Reef, and Angkor Wat gleemed the pages. There were so many that it blew me away. Some were in places I have always wanted to visit while others were completely new to me.
Each sight is different. Some are absolutely stunning to look at while other's are more interesting for their history and cultural impact.
But one thing is for sure; Each had to earn their spot on the UNESCO list, a prestigious award for those fortunate enough to be considered.
I have so many travel plans over the next few years that I began to consider how cool it would be to have some kind of an awesome, mind-blowing "roadmap" to follow.
Then it dawned on me…
I am going to visit every UNESCO site in the world!
Yup, all 936 of em'. It's one hell of a challenge but I'm quite convinced I can make it work. I've already visited 33 (which is barely a dent in that list) of them and loved everyone of them in different ways. Some were just really rich in history while others were totally mesmerizing to look at. Others were exciting while some were simply educational.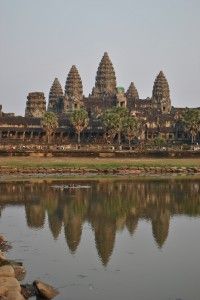 Some of my favorite UNESCO sites I have been to include the Great Barrier Reef, Uluru National Park, Fraser Island, Angkor, Canadian Rocky Mountain Parks, Gros Morne National Park, Hiroshima Peace Park, Itsukushima Shinto Shrine, Historic Centre of Mexico City and Xochimilco, Historic Centre of Puebla, Pre-Hispanic City of Teotihuacan, Historic town of Guanajuato, Xochicalco, Tongariro National Park, Yellowstone National Park, Grand Canyon National Park, Redwood National and State Parks, and Yosemite National Park.
I don't intend on limiting myself to just countries with UNESCO sites or focusing solely on that when in each country. I intend to just use the UNESCO sites as a roadmap and then dive into any other adventures I come by. My biggest passion while travelling is finding amazing sites like those of UNESCO, and adventure activities like hiking, scuba diving, sky diving, or anything else that get's the heart pumping and the sweat glands working.
I'm going to start creating a page now with all the UNESCO sites I need to visit as well as those I have been to. This is going to be a long, fun, and amazing journey. I think all of us have been to atleast one UNESCO World Heritage site before and most likely, were inspired in some shape or form.
What's your favorite UNESCO site you've been to?
If you want to see the whopping 936 site list, go here.