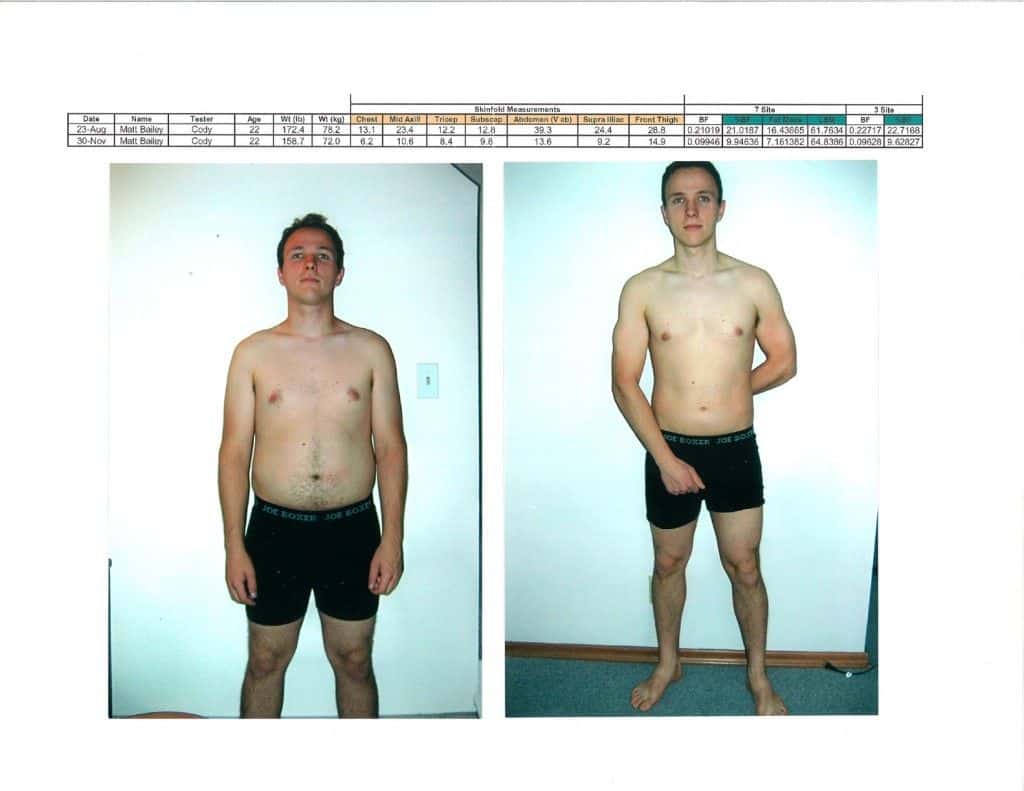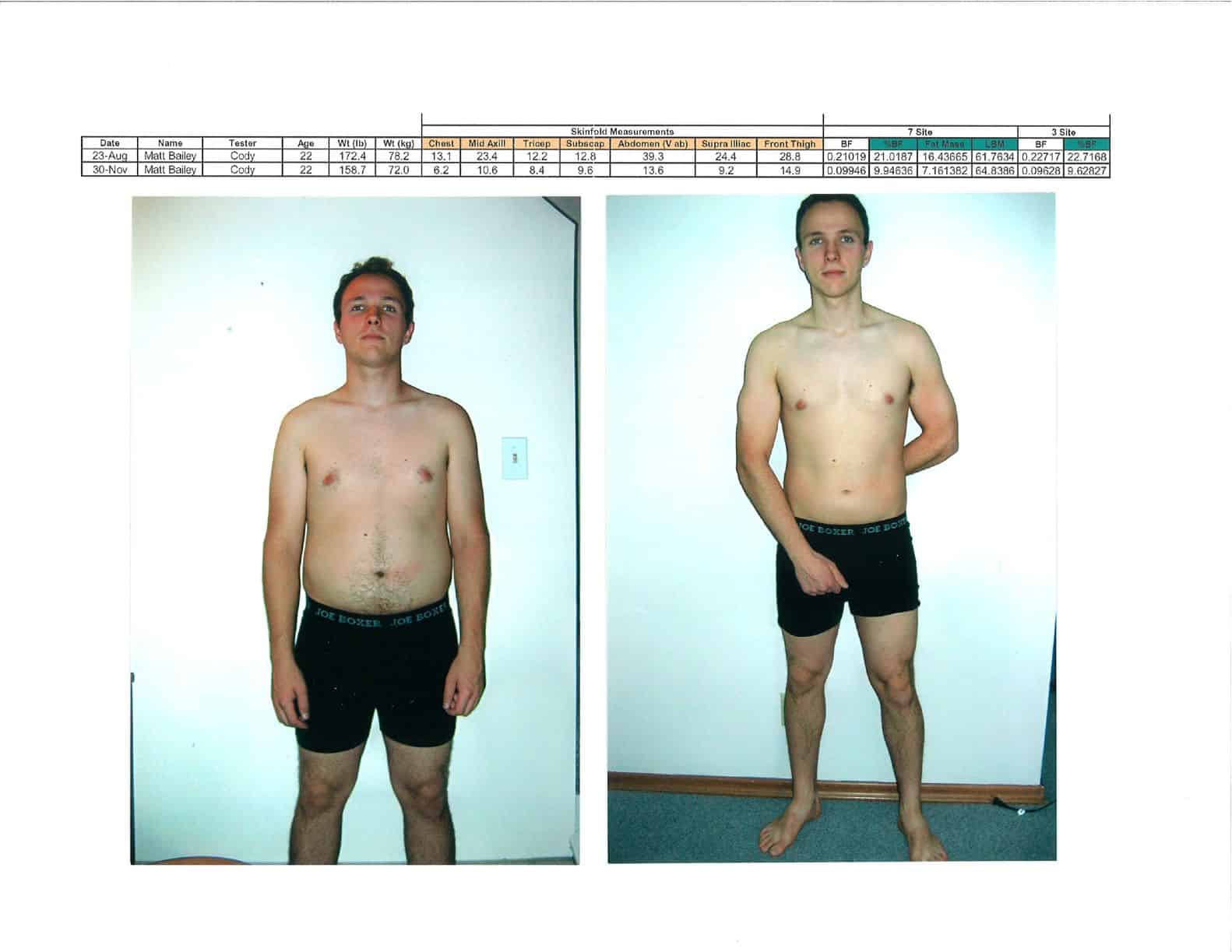 I'm not fat anymore!
It actually took me awhile to realize this.
I grew up as a chunky kid throughout elementary and junior high school and always looked at myself as being out of shape. Even after completing this challenge, I could barely see my changes until I looked at the before-and-after pictures. It's amazing how our minds can trick us.
After college, I had gained an extra 20 pounds of beer and burger fat and finally decided to commit myself to the 12-week Body-for-Life challenge that I had wanted to do since I was 17. I made a promise to myself that nothing was going to hold me back this time. No parties. No alcohol. No cheating. These 12 weeks would be one of my greatest challenges to date but one worth completing. [Read more…] about Just in Time for the New Year: How to Transform Your body in 12 weeks