Your Free Travel Hacking Quick Start Guide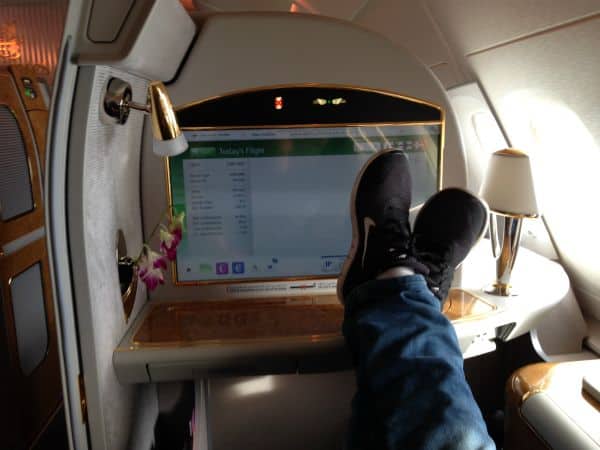 Travel hacking is the art of finding free or heavily discounted travel. The purest form of travel hacking revolves around frequent flyer miles and learning how to use them for maximum value. There are many benefits of using frequent flyer miles instead of money, such as:
• Saving money by only paying the taxes.
• The ability to be more creative. For example, when you book a flight with points, you can usually include free stopovers and open-jaws, which means you can get two or three trips for the price of one.
• Traveling to places you may not afford otherwise.
• Traveling in business class or first class for up to 90% off.
How to Get Started as a Travel Hacker
1. Sign up for one airline reward program in each of the major alliances. There are three alliances: Star Alliance, OneWorld, and SkyTeam. Each alliance offers its own benefits depending on where you're planning to go.
Here are some reward programs to consider.
Star Alliance (www.staralliance.com)
One World (www.oneworld.com)
SkyTeam (www.skyteam.com)
2. Keep track of your points. As you begin to earn thousands of points in multiple accounts, you'll want to keep track of them so that you can use them before they expire. Award Wallet (www.awardwallet.com) is a free service that tracks your account balances as well as your passwords. Alternatively, you can use Google Docs or Excel but it's not nearly as robust. Another option is Mileage Manager (www.mileagemanager.com).
3. Get a good travel rewards credit card. Try to find one that waives their annual fee for the first year and one that gives you a big bonus for reaching a low spending threshold. Typically, the best cards are ones that are aligned with a specific airline reward program or that have flexible transfer options such as American Express Rewards, which allow you to transfer points to many airline reward programs. While I can't recommend different credit cards for every country in the world, I do have some that I can recommend for Canadians and Americans.
For Canadians, I recommend the American Express Gold Rewards card, which comes with 25,000 Amex points after spending just $500 during the first three months of card ownership and waives the annual fee for the first year. You can sign up for the card by clicking here. (After clicking on the link, just look on the right side of the page and you'll see the personal gold card.)
For Americans, I recommend the Premier Rewards Gold Card from American Express, which comes with 25,000 points and a waived annual fee. There are a lot of great credit cards in the U.S. but this one only requires $2000 worth of spending in the first three months. You can learn more by clicking here.
4. Use your travel reward credit card for as many purchases as you can. However, you should only buy things that you need and always pay off the balance in full each month. If you don't, the interest defeats the value of the points. If you can't pay the balance each month, I do not recommend getting a credit card.
5. Learn redemption strategies and have a goal. It's always easier to be motivated when you have a destination in mind. Having a pre-planned destination also helps with figuring out which reward program is best for where you want to go and for knowing how many points you'll need to make it happen.
6. Pull your credit score. It's a good idea to know what your credit score is and to check up on it every year or so. My credit score actually went up after becoming a travel hacker. Credit Karma provides free credit scores for Americans and recently launched in Canada as well. In Canada, Equifax offers a physical copy of your credit report for free but you must pay to see the score. Online methods are available for a fee. Although Credit Karma is new, I'd give them a try since it's free!
7. Go more in depth with a course. I've helped hundreds of people make their dream trips happen over the last three years. One of the ways I do this is with Zero to Dream Trip, a 4-week video course with the option of one-on-one calls. Each week you'll learn about a new aspect of travel hacking such as earning miles and redeeming miles. As an added bonus, you'll also get access to a private Facebook group at the end of the course where you can continue to ask questions and communicate with other members. Learn more about it at www.ZerotoDreamTrip.com.
For Canadians, I also offer www.CanadianFreeFlyers.com, which also consists of video tutorials, written tutorials, personalized travel hacking plans, live calls, and deal alerts (I sent travel hacking deals to your inbox). Although travel hacking is the same across the world, the actual frequent flyer programs, credit cards, and offer differ greatly. This is why I started a site specifically for Canadians. Learn more at www.CanadianFreeFlyers.com.
I've written a couple articles about some incredible trips I've booked with points. Some of these include:
If you ever have any questions, hit me up at matt (at) livelimitless (dot) net.
Happy Travels,
Limitless Matt