We had just crossed the border into Ecuador after an amazing two weeks in Colombia, making a stop in the ethnic village of Otavalo for a night before going to Quito. Our plan was to relax in Quito for five days before flying to the Galapagos for a week-long scuba diving trip.
That didn't happen. Instead, I accidentally stumbled upon a company called The Biking Dutchman, who just so happened to be ranked as a top 100 activity in South America due to their amazing mountain biking trips around the country. With a love for volcanoes, I knew this would be a great opportunity to see as many of them as possible in such a short amount of time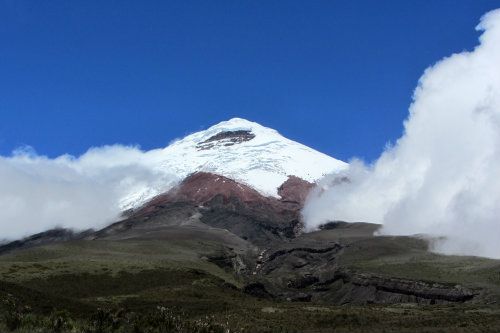 After a quick email, we had booked ourselves in and would no longer have any relaxation time whatsoever. Sigh. Then again, it was tough to complain knowing I had VOLCANOES coming up! After spending just one short night in Quito, we woke early the next morning and jumped into the back of the Biking Dutchman jeep and headed off for our first day at Cotopaxi volcano.