In the 22nd episode of the Live Limitless podcast, I chat with Derek Murphy of creativeindie.com.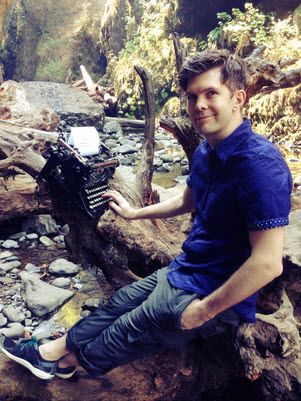 I met Derek in a Facebook group for Kindle authors after he volunteered to create a cool marketing image of my book Limitless Travel. Derek is a philosophy major turned book designer and writer with a Ph.D. in Comparative Literature. He launched CreativeIndie.com to help authors and artists turn their passions into full-time businesses. Derek is also a digital nomad who often lives and writes in the locations of his fictional stories. As we recorded this podcast, he was staying in a castle. Although Derek teaches writers how to build profitable businesses from their work, he also writes and publishes young adult novels at UrbanEpics.com.
Derek also has a goal of buying a castle in the future to host writing workshops of his own.
If you're writing a book, thinking of writing a book, debating whether to self-publish or not, or looking for ways to market your book or online project, this is a GREAT podcast for you!
[Read more…] about LL 022: Self-Publishing and Living in Castles with Derek Murphy
Podcast: Play in new window | Download
Subscribe: Apple Podcasts | Google Podcasts | Email | RSS