Back in 2012 when Karla and I were diving from a liveaboard boat in Komodo National Park, our dive-master mentioned his experience with diving the famous cenotes on the Caribbean side of Mexico. Fascinated by his stories of crystal clear water and the thought of the "underworld", we knew we had to do this as soon as we had the opportunity.
Fast forward to 2014 and that opportunity presented itself. Karla and I had just been married on the beaches of Ixtapa and were sitting in her home in Mexico City when I thought, "Let's fly to Cancun for some cenote diving". It certainly wasn't the smartest decision, financially speaking, with a 4-month backpacking trip coming up but I booked the tickets anyway. There are so many things to do in Cancun and cenote diving is definitely one of them to add to your bucket list.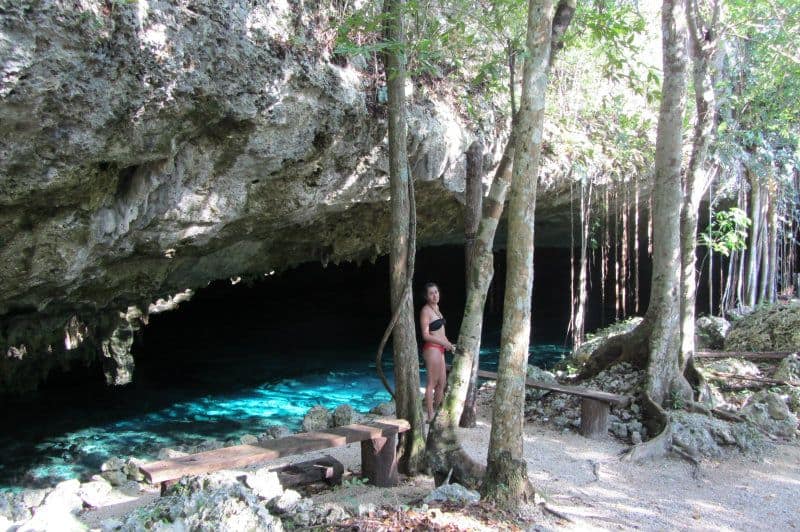 And just like that, we were diving into the underworld of Mexico. There are plenty of cenotes including Cenote Zaci and the Pit. We booked our trip with Scuba Libre, a small outfit known for their safety, which is important when you're diving underground caverns. I was already hooked on diving the Bat Cave but then they recommended a place called the Pit. The Pit is a very deep cenote, which also has a layer of sulphur gas around 38M in depth.
Needless to say, I was in.
[Read more…] about Diving into the Underworld | An unforgettable Experience in Mexico's Cenotes