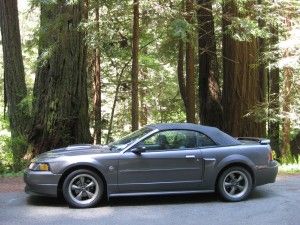 Home sweet home.
Familiarity, family, friends, and my own bed. Yet home is suddenly new. It becomes part of the trip. A distant land. It's funny how that works. It's only been about 40 days since I left for the World Domination Road Trip but pulling into the driveway felt almost the same as pulling into a new city or a new adventure.
Let's get back to the trip.
When describing the journey, epic would be an understatement. In those 40 days and 40 nights, we squished in so many places, new people, and adventures that we barely had any time to actually chill out and relax. Sleep had no priority.
We drove over 9000 miles, escaped the grasp of the famous Seattle troll, met countless inspiring people at WDS, jumped out of a plane in Oregon, jumped off a bridge in Washington, snuck into a castle in Napa Valley, rode the cable cars through San Francisco, got soaked under the world's fifth largest waterfall in Yosemite National Park, met the famous Mickey Mouse in Disneyland, Sat 20 rows from Ryan Renolds during the Hollywood screening of the Green Lantern, had lunch in Tijuana, watched the amazing show called "O" by Cirque Du Soleil, Drove route 66 through the desert at night, watched the sun set and rise in Grand Canyon National Park, hiked 4 miles through a river in Zion National Park, watched the planet saturn, galaxies, star clusters, and the International Space Station through telescopes in Bryce Canyon National Park, almost got swept away in a windstorm while watching a rainbow form over the world famous delicate arch in Arches National Park, checked out the 4th of July fireworks in Salt Lake City, and watched Old Faithful blow before sleeping in the car in Yellowstone National Park. Of course, this doesn't include couchsurfing with new friends the entire time.
It was truly a jam-packed adventure that I'll never forget. That we'll never forget. My girlfriend Karla experienced so many things for the first time like visiting the United States, jumping out of a plane, and leaping 200 feet off a bridge.
But now we are back home which, as always, brings mixed feelings. Happiness to see family, friends, and to have some rest. Sadness that the amazing road trip is over.
I learned a lot of things on the road trip including how I should have unlocked my phone (more on this later), and how difficult it is to maintain a blog while on a non-stop adventure road trip. It was pretty much impossible to take days off to write and find WiFi. This unfortunately kept me from writing on the blog for the whole trip. For those that follow, I'm sorry I couldn't update as the trip went along. However, the good news is that I have plenty to write about now and look forward to writing about the many adventures over the next few months.
And although coming home is usually more sad because the adventure stops, I have arranged for that not to happen. Since it's Karla's first time in Alberta during the summer, were gonna keep the adventure going. I have booked us some white water rafting, a helicopter tour over the mountains, a day at the Calgary Stampede and evening show, and camping at my favorite spot near a beautiful emerald lake in the middle of the Canadian Rockies.
That's another thing I've learned from travel. Adventure can be found close to home. You don't need to travel to far distant lands to find excitement. You just might find it around the corner.
Have you found any adventures near home? If so, what?