The Ultimate Guide to the Galapagos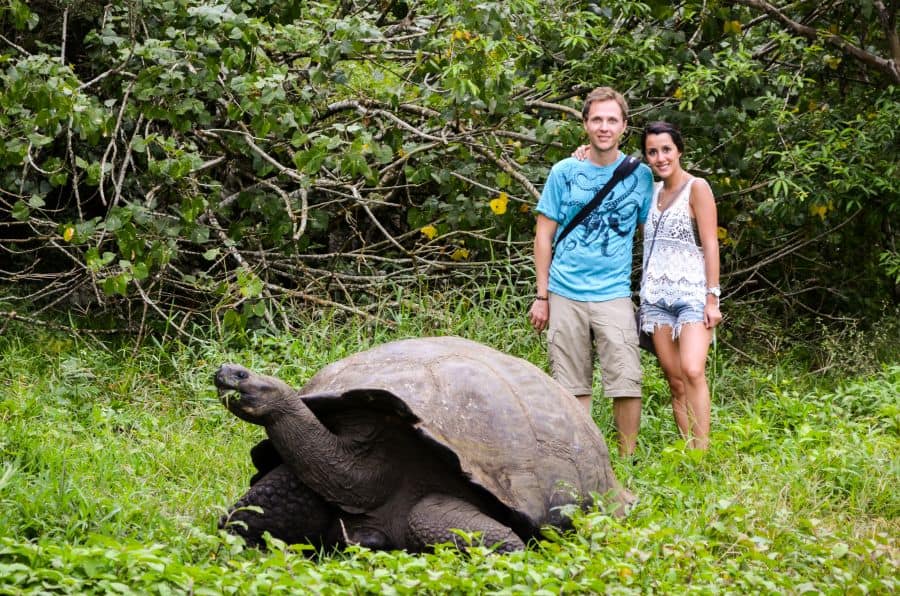 The Galapagos are a bucket list destination for many people and it's no wonder why; tropical beauty, unique wildlife, and the place where Charles Darwin developed his theory of evolution. Ever since I had watched documentaries, often narrated by sir David Attenborough, about the unique creatures and exotic scenery, I dreamed of visiting.
Then it happened.
During a three month adventure honeymoon throughout South America, my wife and I took a flight from Quito, Ecuador to Santa Cruz in the Galapagos. We had just over two weeks to explore the fabled islands, which was divided into two halves; One week scuba diving and one week exploring the land.
As independent travellers, we didn't book any accommodation in advance. The only thing we booked in advance was our live-aboard diving trip, which is mandatory due to popularity. We're nature lovers (why else would you visit the Galapagos?) and so our whole trip centred around natural landscapes and wildlife encounters.
If you've always dreamed of visiting the Galapagos, below is a guide for not only making it happen but for doing it right.