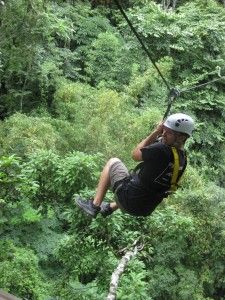 As we chilled out in the bohemian city of Chiang Mai, Thailand, we wondered what other thrilling activities we could do before heading into Laos. We already became elephant owners for a day at the amazing Patara Elephant Farm, found our own little private island near Koh Lipe, and learned how to cook delicious Thai food in Bangkok. Now we were looking for a different thrill to celebrate our amazing time in Thailand before leaving the country.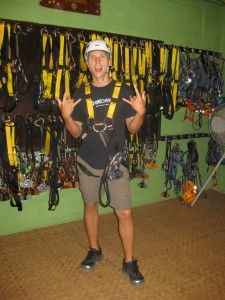 Then I stumbled across Flight of the Gibbon; a thrilling zipline adventure with more than 5km of ziplines woven through the jungle eco-system. Since we knew we were going to skip the famous Gibbons Experience in northern Laos (due to price and off-season weather), we knew we had to experience this. I'm a big fan of thrills and ziplining was mostly new to me despite riding North Americas fastest the year before.
Needless to say, I was excited.
[Read more…] about Soaring through the Jungle Canopy with Flight of the Gibbon