2015 has been a great year for travel. I've already stepped foot on three continents, witnessed a permanent lava lake erupt right in front of me, visited Japan during cherry blossom season, and went completely around the world in business class.
It was my first time at the front of the plane and I picked a good time to do it. After all, my wife and I were flying from Calgary, Alberta to Kilimanjaro, Tanzania, which took us through England and Turkey. From Tanzania, we flew to Ethiopia for a month and then to Japan for three weeks before coming back to Calgary over the Pacific Ocean. It was a lot of long flights and many time zones to circle the world but having full lie-down beds on the flights made it much more bearable.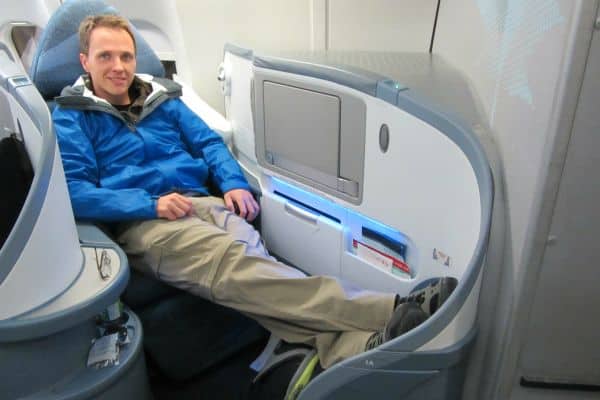 I certainly can't afford business class tickets around the world. It's a tough itinerary to price out but just flying to Tanzania and back in business class came to $15,000 each when I looked it up on multiple search engines. It's safe to say that it would have cost us at least $35,000 USD to make this trip happen, had we paid for the tickets.
Instead, the trip cost just $750 CAD each. That's because we used frequent flyer miles to "pay" for the rest. Since becoming a travel hacker a few years ago, I've managed to earn over 1 million miles through credit cards, everyday spending, and various promotions. However, even though earning miles is crucial, redeeming them for high-value rewards is much more important in the world of travel hacking.
[Read more…] about How to Travel Around the World in Business Class for $750