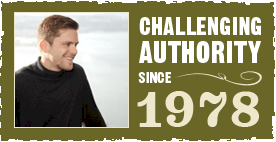 Chris Guillebeau is the man behind The Art of Non-Conformity. Chris writes about personal development, life planning, entrepreneurship, and international travel. Ultimately, he wants to inspire you to change the world by achieving significant, personal goals and helping others at the same time.
Chris has been featured in The New York Times, MSN & NBC, The Washington Times, Lifehacker, Shortlist.com, Slate, & La Presse.
His book "The Art of Non-conformity" will be released in the fall of 2010 and you can catch up with Chris as he tours the United States and Canada on his amazing book tour.
Despite his amazingly busy schedule, Chris took some time to answer a couple questions I had for him.
[Read more…] about Interview with Chris Guillibeau of "The Art of Non-Conformity"