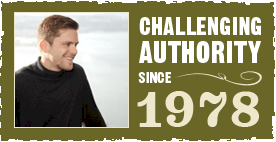 Chris Guillebeau is the man behind The Art of Non-Conformity. Chris writes about personal development, life planning, entrepreneurship, and international travel. Ultimately, he wants to inspire you to change the world by achieving significant, personal goals and helping others at the same time.
Chris has been featured in The New York Times, MSN & NBC, The Washington Times, Lifehacker, Shortlist.com, Slate, & La Presse.
His book "The Art of Non-conformity" will be released in the fall of 2010 and you can catch up with Chris as he tours the United States and Canada on his amazing book tour.
Despite his amazingly busy schedule, Chris took some time to answer a couple questions I had for him.

1. What made you want to start blogging for a living? Was there a process you used to find a passion that could be income generating?
It was a very organic process, and didn't become strategic until after it had been underway for a while. I had returned to the U.S. after four years in West Africa, then did grad school. The whole time I was supporting myself as an entrepreneur in various incarnations. I wanted to find a way to reach more people with the concept of non-conformity, and I felt like writing was the best platform for that.
After I got a decent following and settled into a good rhythm with the writing, that's when I started looking at monetization. Since I had been self-employed for most of my life, combining a business with a non-profit writing model was a natural fit.
2. What kind of advice would you give to the aspiring online entrepreneur?
I always tell people to focus not only on what they are passionate about, but also on what other people are also passionate about and willing to spend money on. This is really crucial to building an online lifestyle biz — you have to like it and hopefully it's fun, but it also has to address needs and provide real solutions. The more I've focused on identifying core needs and providing a good response, the better my business has done.
You can keep up with Chris Guillebeau here.
If you enjoy what you see here at A World of Inspiration, please subscribe to the free updates on the right so I can keep you updated with all the important things I come across. No garbage I promise!