It's a really special feeling to be standing on a boat looking out over gorgeous paradise that up until now was just a dream. Just a place that I wanted to visit one day. And now, I'm here. I made it happen, and just for a moment, the scenery around me seems extra vibrant.
As I thought about the sheer awesomeness of sailing around the islands of Raja Ampat, the bell rang for our dive briefing. It was time to get into the water. I was standing on the Jaya, an old sailboat used by Wicked Diving to host budget live-aboard diving trips in one of the most biodiverse areas in the world. When the sails are open, it looks like a pirate ship but this is done only for photos. The onboard engine makes it much easier to navigate at will.
Briefings are done before each dive. It's important that scuba divers know what to expect in the water and so one of the guides explains to the group about the next dive, the currents, and anything else that might be helpful. It takes about 10 minutes and then it's time to slide on our wetsuits (slide makes it sound too easy. It's much more of a struggle), prepare our masks and fins, hook up our BCD, and step into the zodiac.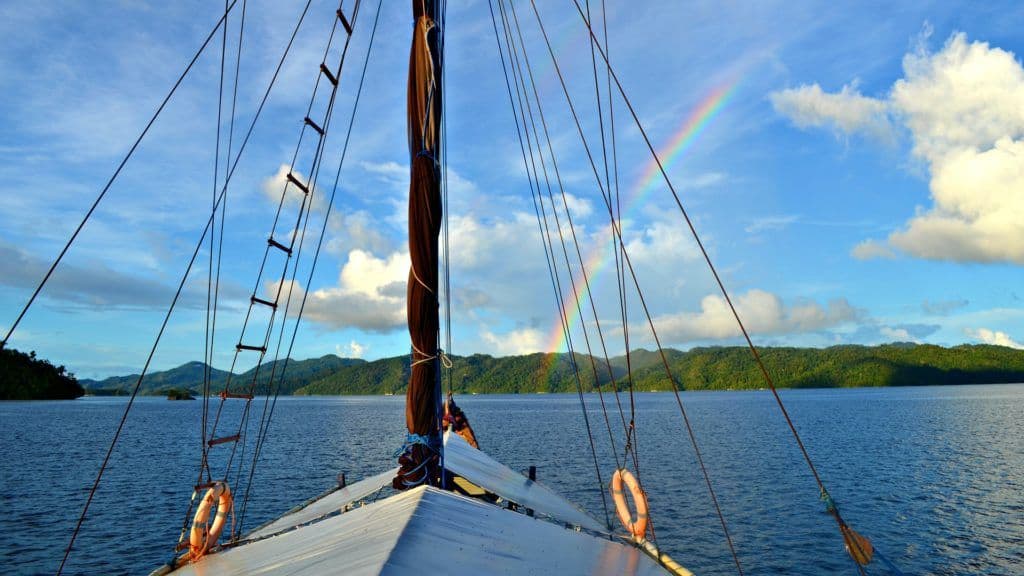 Although every dive is exciting in this magical area, I'm particularly looking forward to this one as we have a high chance of seeing manta rays. After approximately five minutes of speeding across the water in the zodiac, we come to a stop and prepare to roll off the side and into the water. Once in the water, we regroup, wait for the dive master to signal that everyone is safe, and then we deflate our BCD's to begin our dive.
On this dive, we sink about 22 meters into an open patch of sand. Rather than drift around coral cities like we usually do, we're told to press our knees into the sand, look towards the cleaning station, and wait. In case you're wondering what a cleaning station is, it's a place where different types of marine life go to get cleaned by cleaning fish. Think of it like a spa for fish.
This particular cleaning station is known for manta rays, who come to "wash" the dirt and parasites off of their bodies. The manta rays get cleaned and the cleaning fish get fed. It's a win/win and it's quite remarkable to witness.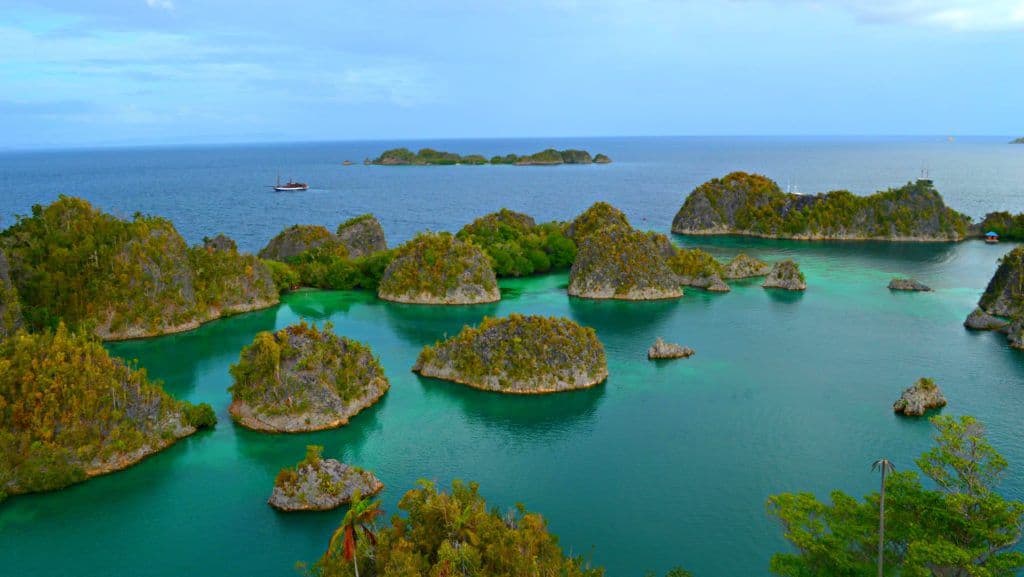 Right now though, we're just staring at a few big rocks and some small fish. 20 metres above us is the surface of the water, glistening as the suns rays break through the water. After about 5-10 minutes with no activity, our guide signals us to start swimming around and enjoy the dive. Maybe the manta's aren't coming today. As we swim around a rather dull site, we still find all sorts of interesting things; worms, gobi's, shrimp, surgeonfish, and many other small creatures…but what we all wanted to see was manta rays.
Then, suddenly, I heard someone hitting their tank with a metal prong to signal that they had seen something. It must be the manta! I quickly notify the others around me and race over to the cleaning station, crashing my knees into the sand to get ready for the feature presentation.
There it was. A humungous black reef manta, flapping its wing-like pectoral fins like an eagle soaring over the Grand Canyon. I locked my eyes on the mystical creature as it effortlessly swam around the rocks, getting cleaned all the while. Every now and then, it left our vision and returned a few seconds later. Sometimes it swam so near that I could almost make out its birthmarks. This is actually how researchers document manta rays. Each manta has a different belly pattern, similar to a human fingerprint. It's really incredible.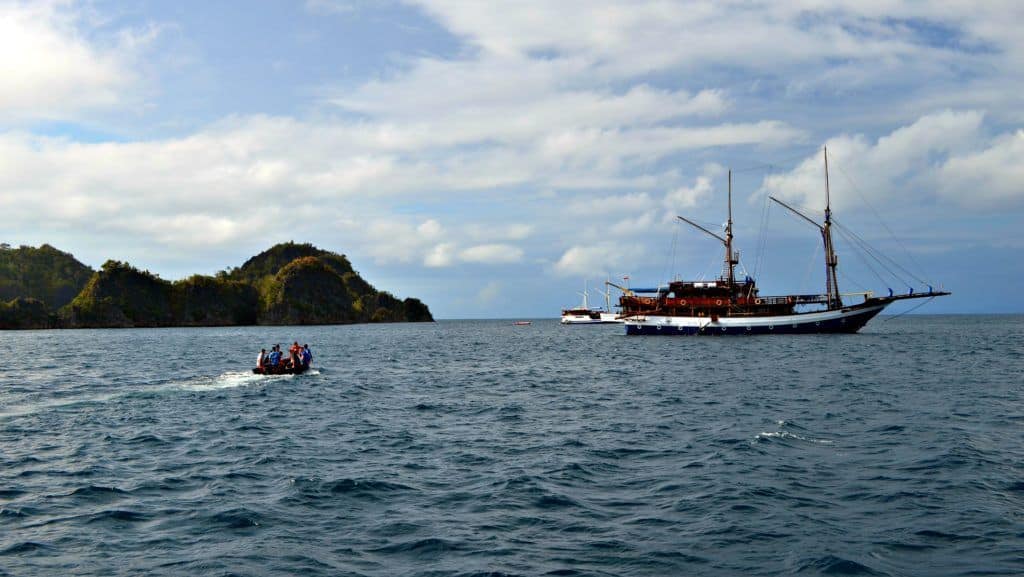 As I watch this black reef manta live its life, I'm overcome by a feeling of amazement. I'm a human that breathes air through my lungs. I'm not really supposed to be here. Humans aren't made to live in the ocean and yet, thanks to human ingenuity, here I am, strapped to a breathing apparatus, living my life if just for a moment, in what feels like another world. For this brief moment, I get to share my time on Earth with this incredible manta ray.
Our brief moment was actually quite long by most scuba diving standards. After 15-minutes of witnessing this stunning creature, we had to leave as our air was running out. Rather than surface right away, we decided to swim around and see if we find anything else. I'm not expecting much to happen anymore. After all, we just saw the star attraction, but then I see some silver silhouettes coming from the deep blue. Like a flock of ducks, a school of eagle rays enters the picture, moving through the sea, giving us a glimpse of their shiny silver bellies.
Wow. Manta rays and a school of eagle rays on one dive? Unbelievable. I guess this is why Raja Ampat is a dream trip for many scuba divers.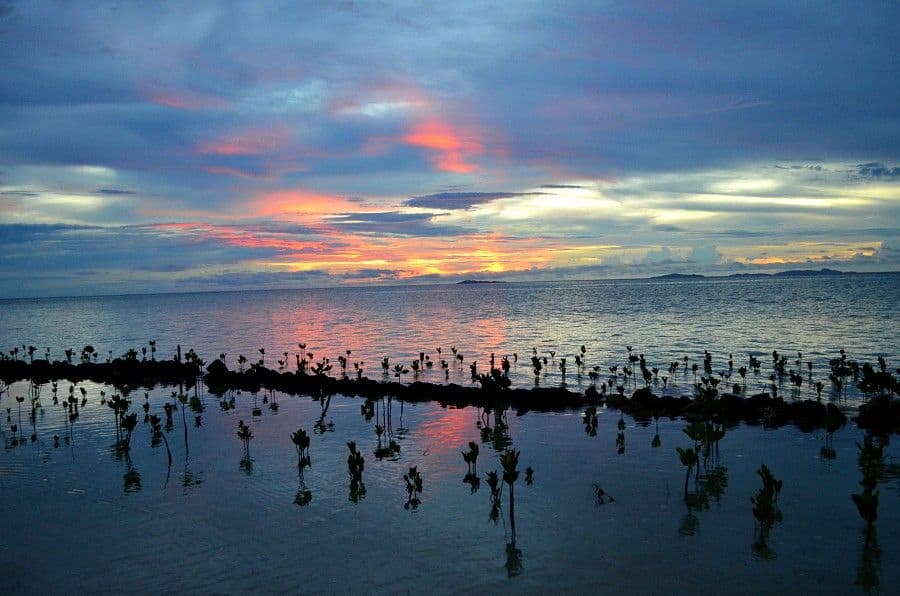 I really didn't expect to be here at age 31. I knew I'd make it here one day but I didn't think it would be now. Most live-aboard dive trips here in Raja Ampat are around $5000 and up, which was totally out of my budget. Thankfully, Wicked Diving offers these trips for less than $2,000, opening up this underwater dream world to people like myself. (You can read more about my experience with Wicked Diving by clicking here.)
It was everything I could have wished for on a diving trip. I saw some of the most vibrant and colourful coral reef imaginable, as well as schools of jackfish and barracuda, turtles, sharks, jellyfish, nudibranch, eagle rays and of course, manta rays! This is just some of the beauty found in the water but there's so much beauty above the water as well. We got to see vibrant rainbows, stunning sunsets, small villages, and even birds-of-paradise. It felt like we had entered one of those incredible "Planet Earth" movies.
There's just so much life here and it's easy to see why this is ranked as one of the top places to dive in the world. It was a dream trip come true and one of the best experiences of my entire life. I wish I had underwater pictures that did the place justice but the best I could do is the video above. I hope you enjoy.
If you're a diver, Raja Ampat should be high on your list.
Have you been? Do you want to go?