In the 20th episode of the Live Limitless podcast, I chat with Sam Hunter of www.huntersdesignstudio.com.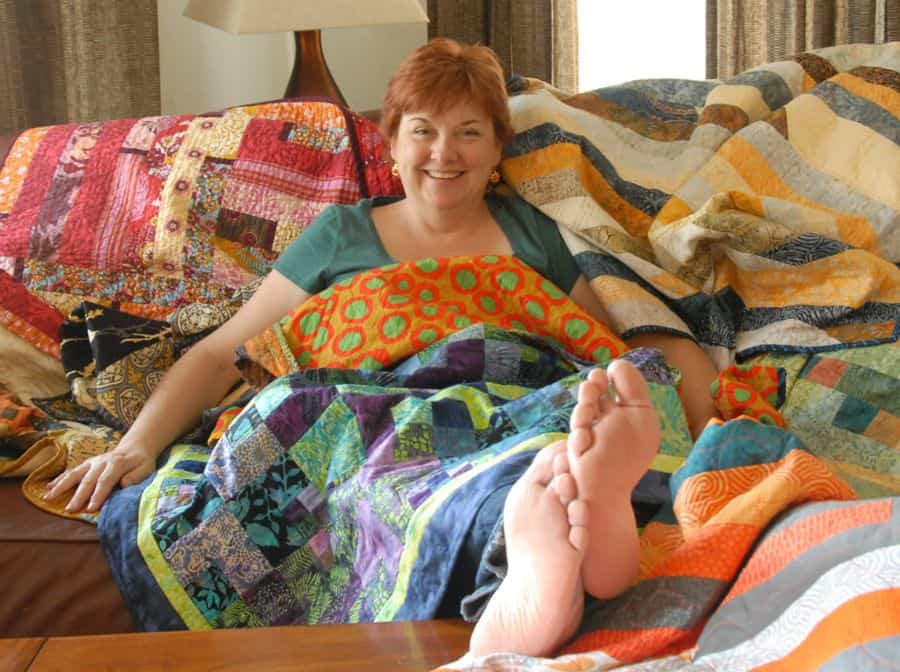 Sam went from a 25-year career in IT to a full-time quilt pattern designer, fibre artist, and entrepreneur. Ever since she was a child (she started sewing at the age of 7 and quilting at the age of 20), Sam wanted to be an artist but peer pressure encouraged her to choose a more "stable" career, which is what brought her to graduating with a degree in electric engineering. Although Sam certainly doesn't regret her IT experience (as a single mother, it paid the bills), she still longed for the life of an artist. Then, at the humble age of 40, she went back to school and earned a BA in sculpture and an MFA in fibre arts.
But it didn't stop there. After talking with many beginning quilters, she learned that all of the beginner patterns were basic and boring. Sam then found her niche by designing patterns that looked complicated but weren't that difficult for a beginner to emulate. In her first three years, she sold 15,000 patterns and hasn't looked back.
In addition to her success as an artist, Sam also created We Are $ew Worth It, a worldwide movement and philosophy for quilters and artists. The mission of WASWI is to champion claiming our worth as makers and to educate our customers about the value of what we create.
There's a lot of gems in this episode.
[Read more…] about LL 020: Turning a Passion into a Business with Sam Hunter
Podcast: Play in new window | Download
Subscribe: Apple Podcasts | Google Podcasts | Email | RSS