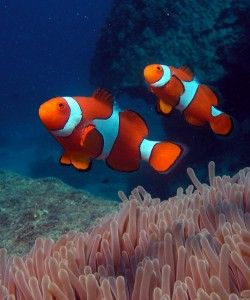 If you ever have the chance to try scuba diving, do it!  It is one of the most amazing and memorable things you will ever do.
I did this back in April 2009 when I was right in the middle of my 6 month backpacking trip throughout Australia and New Zealand.
Initially, I had no desire to scuba dive as I was quite nervous but definitely wanted to snorkel the Great Barrier Reef.
I was with my cousin Jeff at the time and we were looking at different day tours that would allow us to snorkel the reef. Luckily, one of them included a free 20 minute intro to scuba diving course. I'm so happy we came across this tour because this intro opened me up to the deep water world. I'm also lucky it was introduced to me on this trip because this was the one trip that opened me up to extreme [Read more…] about Scuba Diving – Another World of Inspiration and a place to build confidence