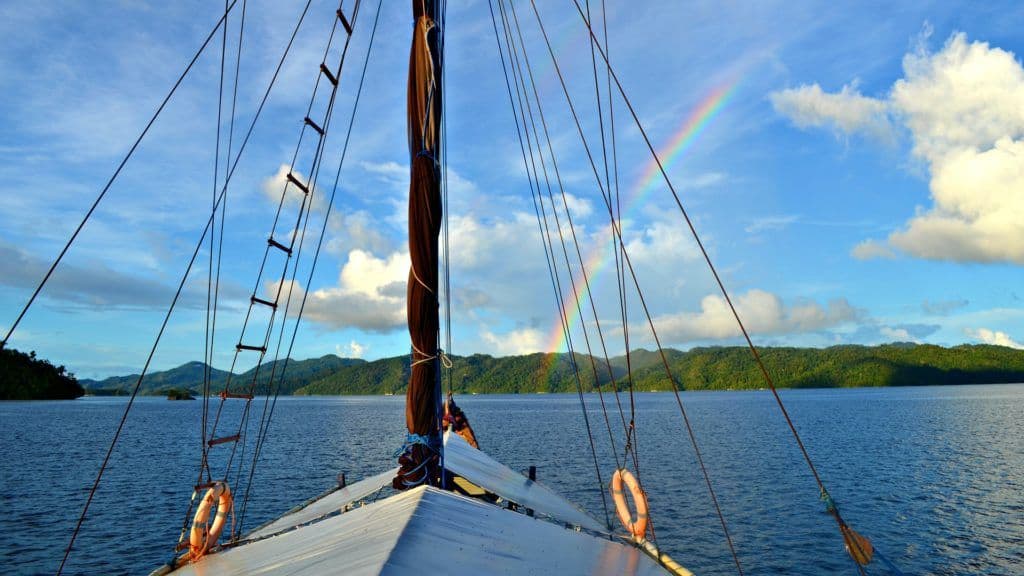 Back in 2009 when I got my diving certification on the Great Barrier Reef, I never imagined how far it would take me. I had no intention of ever diving again. I did it mainly to step out of my comfort zone and to try something new. Fast forward five years and I've now dived many of the worlds top spots including the Galapagos in Ecuador, the pristine waters of Sipadan, Malaysia, the Thresher shark cleaning stations of Malapascua in the Philippines, and the deep cenotes of Riviera Maya, Mexico. However, there was still one place that was constantly lurking in my mind.
Raja Ampat.
This remote archipelago on the far east of Indonesia is known for having the richest marine biodiversity on Earth, which includes more than 600 species of hard corals and over 1,700 species of reef fish.
The remoteness of the area and the cost of getting here is what keeps it beautiful and relatively quiet. Although there are some resorts offering day trips, the best way to see the underwater activity is via live-aboard dive ships. Just like in the Galapagos, a live-aboard typically costs around $6000 USD for a one-week excursion. Then, you have the cost of getting there, hotels for when on land, medical insurance, and so forth. Basically, it's insanely expensive for such a short trip and is the reason why I didn't consider it a reality…until late 2015 when I heard about a company called Wicked.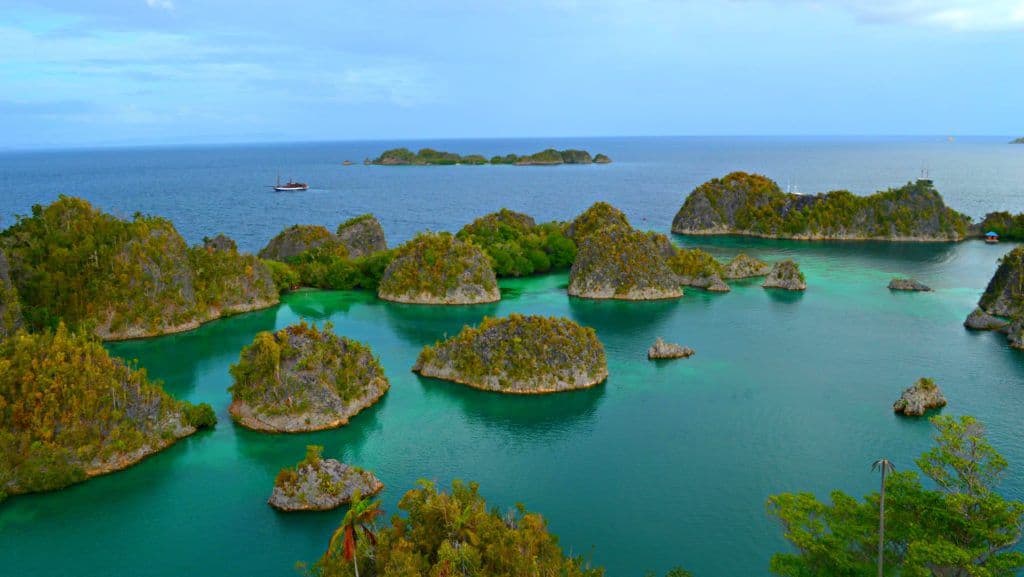 Wicked Diving is well known for their diving operation in Komodo National Park and the Similan Islands of Thailand and they are the only ones operating a budget live-aboard experience in Raja Ampat. At just $1,600 USD, the savings are significant. Obviously, you won't have the same luxuries as when you spend $6,000 but that's not what I go diving for. I go for the beautiful corals, schools of fish, and of course, the manta rays. All of this is the same, regardless of how much you pay for your liveaboard.
Actually, Wicked also offers a special Manta Ray trip during the full moon, which happens approximately once per month. During the full moon, there is usually much more activity with Mantas, so they've combined the normal diving trip with a specialty manta ray education course offered through SSL.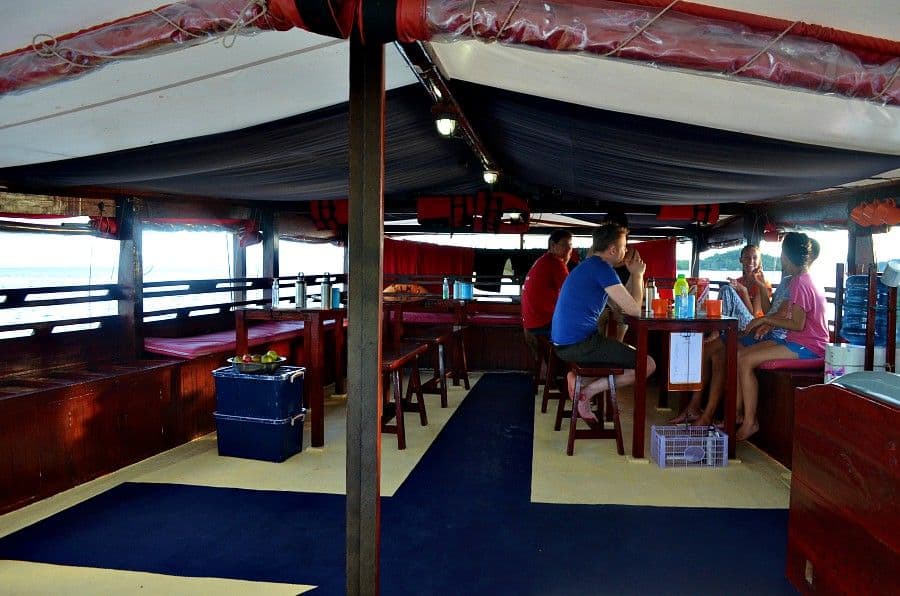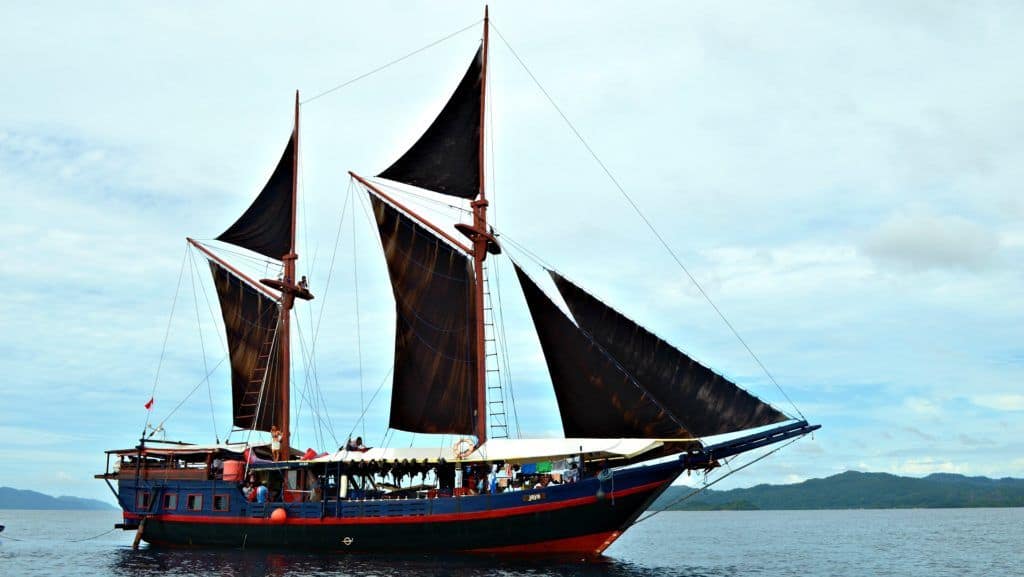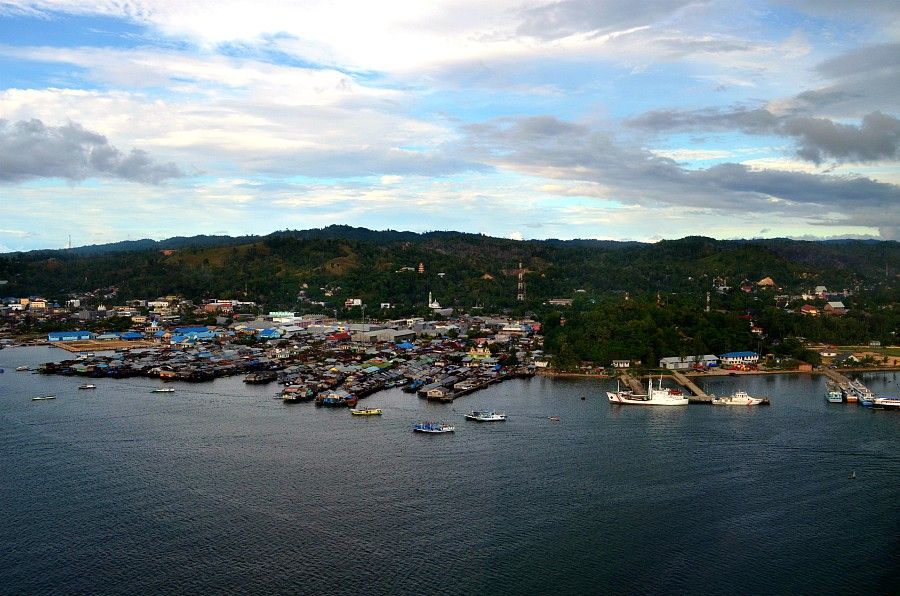 Since both my wife and I love Mantas (who doesn't?) and were looking for a budget-friendly diving cruise, we decided to go on the special Manta Ray trip with Wicked.
It was quite the journey getting to Sorong, the port city located in West Papua. Since this was a long flight from Canada, we decided to use our travel hacking skills and book a business class flight to Palau (another great place for diving) and to Singapore before finally landing in Bali for a week. Then we booked another flight from Bali to Sorong. Long story short, we flew from Calgary – San Francisco – Hawaii – Guam – Palau – Manila – Singapore – Denpasar – Jakarta – Sorong. Phew!
That's a lot of flights to succumb to but when there's incredible diving to be had in both Palau and Raja Ampat, we're more than happy to do it.
What followed was some of the best diving we've ever had as well as one of the coolest experiences of our travelling lives. You can read more about it by clicking here…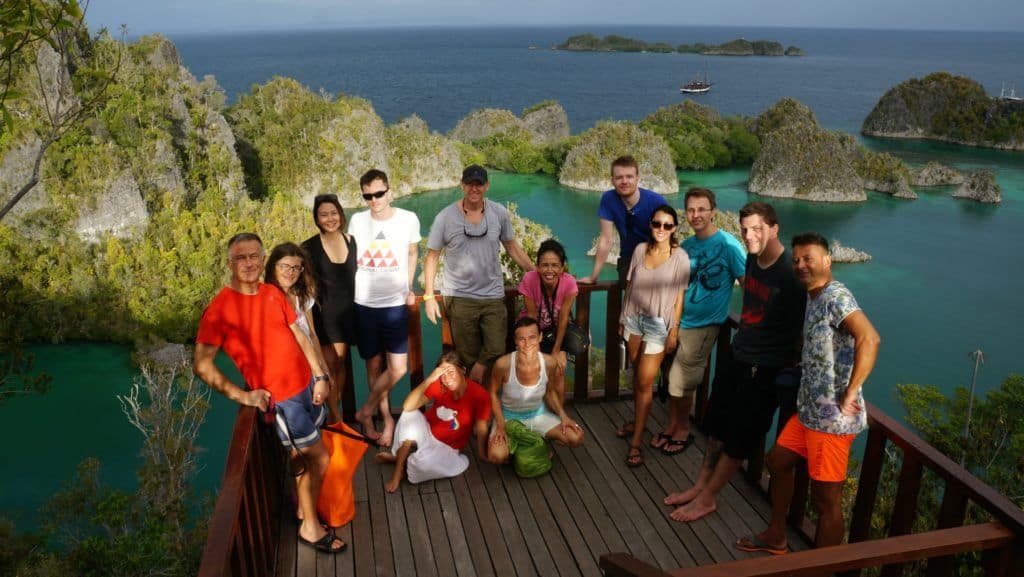 If Raja Ampat is high on your list but always seemed unaffordable, I'd highly recommend going with Wicked Diving, which is the cheapest way to do it. Plus, you meet cool people from all over the world! Here's how to do it;
Book Your Liveaboard
If diving is your thing, you're going to want to book the liveaboard first. After all, the ship can only take a few people and you want to make sure there's a spot for you. Go to www.wickeddiving.com/wd-liveaboards/raja-ampat-liveaboard/ for more information.
Look For Flights
Look at flights to gauge the cost but only book once you have your diving trip scheduled. We usually look on Skyscanner to get an idea of costs, but we also created a page about how to book flights around the world. Another idea is travel hacking, which utilizes points to book travel. This is how we flew business class for less than $400. If you're Canadian, you can check out CanadianFreeFlyers.com, and if you're American, you can check out Zero to Dream Trip.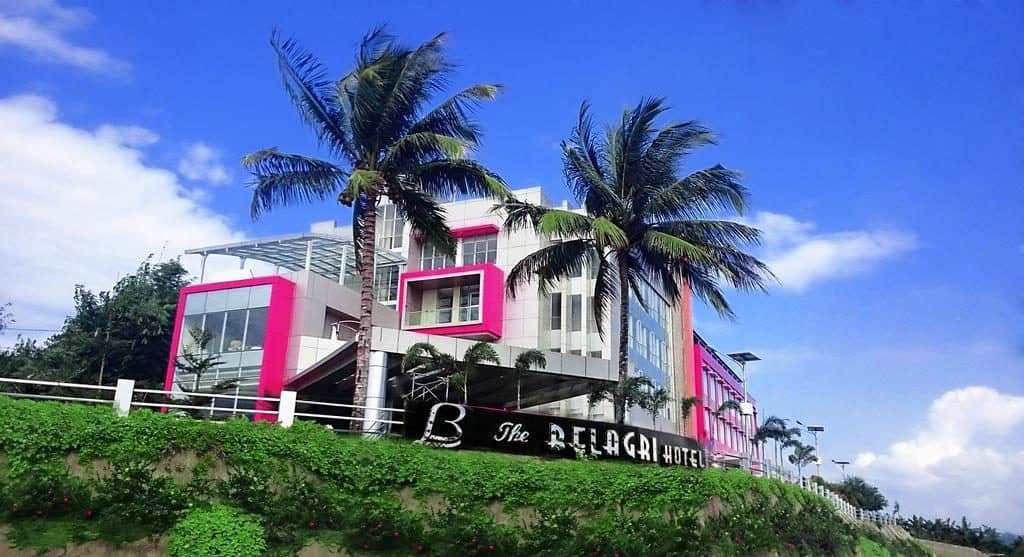 Look For Hotels
We have also created an article for teaching you how to book hotels or other places to stay around the world. You will definitely have to book a hotel in Sorong for the night before the diving trip starts and the nights after it ends. The hotel we stayed at is called The Belagri and we can recommend it. There are not many options in Sorong but this is probably the nicest. The staff is kind and there is a rooftop restaurant and bar with pretty good food.
Do you like scuba diving? Where's the best place you've dived?
**
Note: Wicked Diving gave us a special discount to come see what they have to offer. All opinions are our own and we loved every moment of our time there.