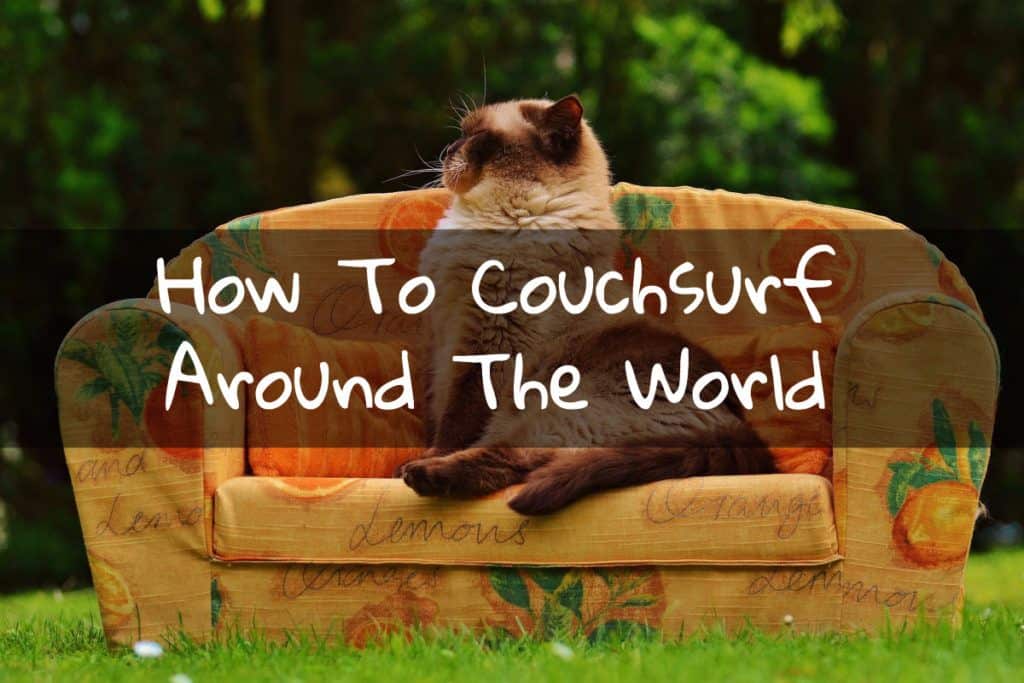 Why Couchsurfing is a Great Way to Travel
Couchsurfing is one of my favorite types of accommodation when traveling. It's a community of like-minded travellers who are willing to let you crash at their place for free. While the name certainly implies that you'll be sleeping on a couch, this isn't always the case. When searching for a place to sleep, you can read profiles and search for people who have private rooms available rather than a couch, which comes in handy for couples and families. I have found couchsurfing to be the best way to meet friendly locals. Think about it – they are letting you stay with them for free! You can view their profile and see if you both share similar interests and if other people found them welcoming. Couchsurfing is much more work than Airbnb, hostels or hotels because you need to sift through your potential hosts, read their profiles and send messages to each and every one of them, waiting for a reply as to whether they can host you or not. You can't just book it like you can with the other options. Also, couchsurfing is not the best option if you only plan on staying one night or have no interest in the host themselves. Hosts generally expect that you spend a little bit of time with them. After all, you're staying in their house! Couchsurfing is built as a community so if you're looking to actually meet and hang out with the hosts, this option is for you!
Best Websites for Couchsurfing:
Couchsurfing
By far the biggest and best Couchsurfing community in the world. You'll need to create a profile and put a lot of effort into making it stand out. If the prospect of Couchsurfing appeals to you, spend some time on the site to get used to how it works. It might just change your life like it did mine. 
Hospitality Club
The Hospitality Club is similar to Couchsurfing in that it helps you find free accommodations with friendly locals. The site is much more basic but has users from across the world. 
BeWelcome
BeWelcome is a new organization that was founded due to some growing concerns about the commercialization of Couchsurfing.org. Once Couchsurfing.org went from non-profit to for-profit, this group started BeWelcome, which is run by volunteers. It's new but growing rapidly and has members from all over the planet. 
PRO TIP:
Properly read the profile of the person you are sending the request to and mention things you have in common in your request email. Also, I like to offer to cook dinner at least one of the nights I am staying to show my appreciation for them hosting me.
PRO TIP:
Successful Couchsurfing is all about two things: building a great profile and being a great person. The latter will reflect on the former. And the former will also reflect on the latter. A good tip is to have some friends post reviews on your profile to get started. Always respect the people you stay with or host. That's absolutely the number one most important thing.
**
I love Couchsurfing, although it's been a while since I've traveled that way. What about you? Have you tried? What do you like or dislike about it?