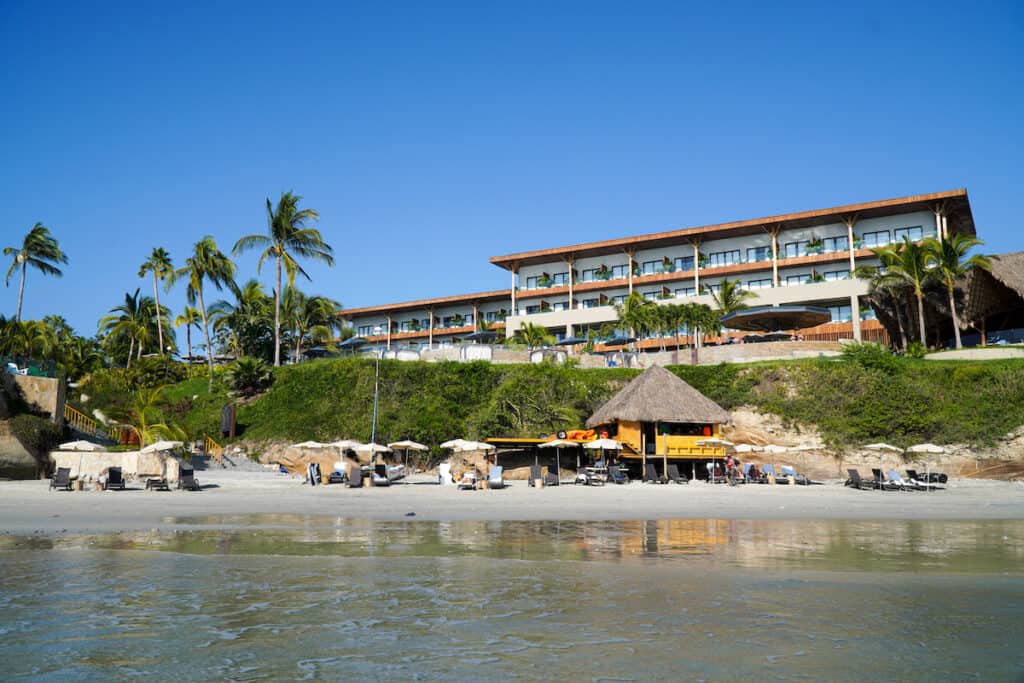 As someone who is into adventure, resorts are usually the last thing on my mind. I love exploring volcanoes in Asia, scuba diving with sharks in Africa, and climbing mountains in South America, but when it comes to pure relaxation, it's really hard to beat a luxury resort.
Resorts are something I've come to appreciate over the years and recently, my wife and I had the chance to spend three nights at the Marival Armony Luxury Resort & Suites, an adult-only all-inclusive resort in Punta Mita, Riviera Nayarit. When it comes to Puerto Vallarta vacations, it's hard to beat the Riviera Nayarit area, which is located roughly 45 minutes north of the famous Puerto Vallarta.
In this travel blog post, I'm going to highlight our amazing three-night stay at Marival Armony Luxury Resort & Suites.