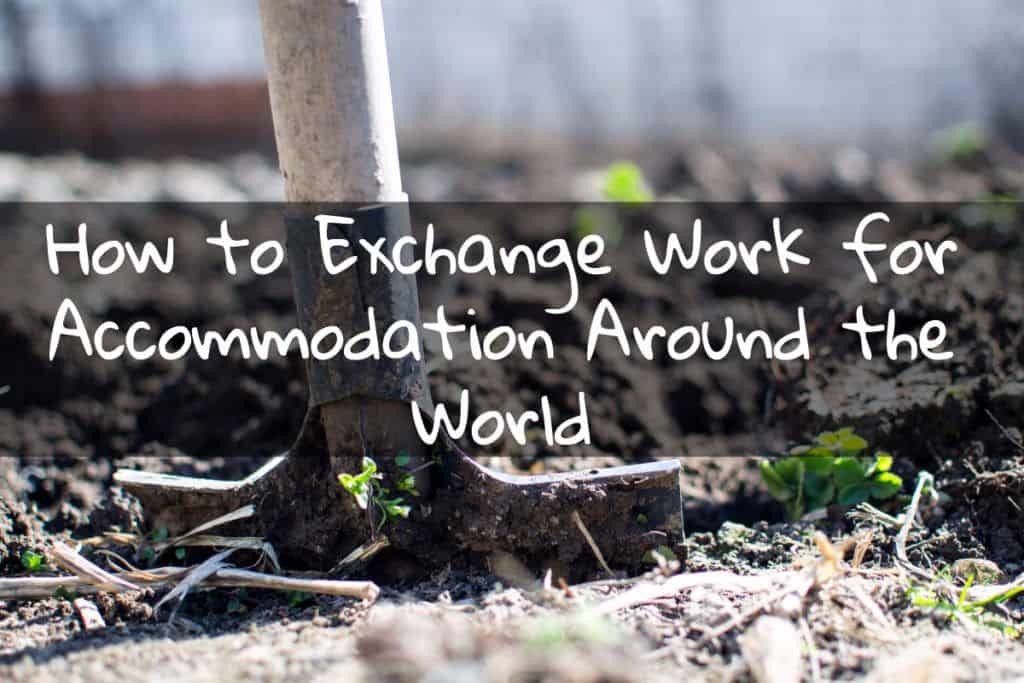 Working for Accommodation Around the World
If you're looking for a unique experience or traveling for a long time, you may want to consider working for your accommodations. This can be a great way to learn new things, meet interesting people and get ingrained into the local culture. Although you won't typically be paid, you will get free accommodations and food as well as many stories to bring back home with you.
Below are some of the best websites for finding volunteer work around the world:
WWOOFing
WWOOFing stands for volunteering on organic farms all around the world in exchange for food and accommodations. There are no costs involved and you will not be paid anything. Rather, it is an exchange of labor. I have yet to do this but have met people who have and rave about it. You'll learn a lot about living an organic lifestyle, meet some new friends and experience something new and interesting. It's not about the physical work but more about the unique adventure with locals. Wwoofing gives you an authentic experience. 
There are many websites that help you get your WWOOF on, including:
WWOOF
This website is for people who want to live and learn on organic farms. In exchange for volunteering, you'll get food, accommodations and an incredible learning opportunity. 
WWOOF International
Exactly the same concept as the WWOOF site above, connecting you to organic farms all over the world. 
WWOOF Hawaii
This is the go-to site for finding organic farms in Hawaii. 
Gumtree Australia
Although this is a classifieds site in Australia, many claim it to be one of the best resources for finding WWOOFing opportunities in Australia. 
HelpX
This site is another great place to find WWOOFing opportunities as well for finding opportunities to work at guesthouses, hostels and more.
Workaway
This site is not specific for WWOOFing but it's a great place to exchange work for accommodation and unique experiences. 
PRO TIP:
Put effort into your applications. How many thousands of people do you think apply to live and work in paradise when it's thrown out there on a site like Gumtree? Literally thousands. You need to spend hours making your application stand out. Show you care. Be passionate. If you can't be passionate, and you don't care, then don't apply. If you have a Couchsurfing profile, showcasing it can help build your trustworthiness and character and exhibit them to potential hosts. Be open-minded and get involved. This is crucial. The whole point of these experiences is to see other sides of countries and to see and experience the different cultures out there and compare them to the customs of where you live. Lastly, networking is important as well. No one wants to sift through piles of resumes or hundreds of emails but if a trusted past employee recommends their friend then it's pretty much a given. If you know someone who has been somewhere you want to go, see if they will vouch for you.
Mel Elderfield of 

www.ifyouwannagojustgo.com
**
I'd love to hear from you! Have you experienced working for accommodation before? What was it like? Do you have other tips/websites/strategies for working for accommodation around the world? Let me know in the comments below!