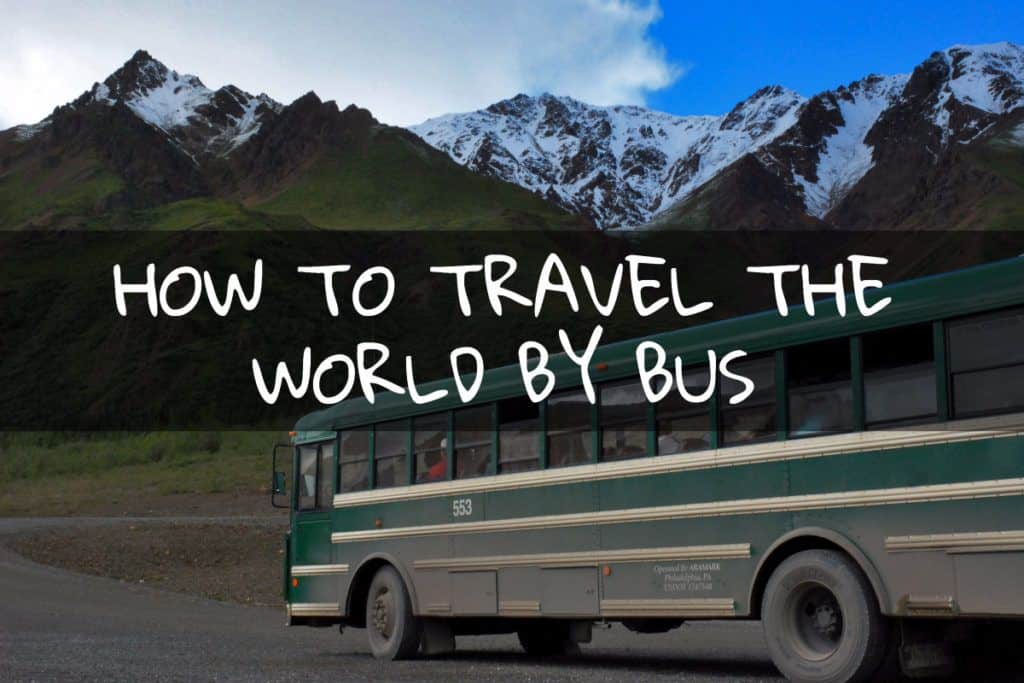 The Best Way to Book Bus Travel Around the World
I've had a wide range of bus trips during my many travels. I've traveled on extremely comfortable buses across Asia with beds aboard and I've taken luxurious first-class buses throughout Colombia and South America. On the other hand, I've also taken my fair share of horrible bus rides complete with cockroaches, chickens, smelly sweat, and mechanical breakdowns. If you plan on backpacking or visiting remote locations, long-distance buses are probably the main mode of transportation that you'll be using. Some bus trips will likely become what some call "a trip from hell" while some bus trips will be simply amazing, with beds and individual TVs. While most bus trips are easy to book from within the country, there are some websites to help you get started, depending on where you are. 
Before you travel on a bus however, there are some things to keep in mind.
Bring earplugs and an eye mask.
Bring layers of warm clothes. I recommend convertible hiking pants, which easily become shorts should the temperature change. 
For overnight buses, try to get on a bus that arrives in the late morning or afternoon. Getting to a new city in the dark isn't fun…usually.
Websites and Apps for Booking Bus Travel
Nakedbus
This New Zealand bus company offers long-distance bus fares for as low as $1 USD. The earlier you book, the cheaper it is. Not a bad deal for a country that's quite expensive to travel around.
Eurolines
Eurolines is a long distance coach company that operates a transnational network with connections covering the whole of Europe and Morocco. 
Rome2rio
This site is great for finding multiple land travel options including buses and trains. 
Busbud 
Busbud is a new app that can help you find, compare and book buses all over the world. If you can't access the app, the website allows you to do the same. Choose your language and your currency and book away. 
12Go Asia
This site is dedicated to serving customers with high-quality, safe, secure and efficient transportation across a good portion of Southeast Asia. 
Bolt USA
Bolt serves a variety of destinations across the U.S. and features Wi-Fi, $1 fares, extra legroom, electrical plug-ins, and advanced reservations.
Megabus
Megabus is a popular coach service throughout the U.S, Canada, and Europe. They offer city-center-to-city-center travel for as low as $1 USD via their website. Over 100 cities are served in North America alone and the luxury single and double deckers offer free Wi-Fi, at-seat electrical plug-ins, and panoramic windows.
**
Sometimes bus travel is a nightmare and sometimes it's incredible. I've had full lie-down beds and WiFi on some buses. Other buses have been horrible with cockroaches running over me. Either way, get ready for an adventure. They all make for wonderful memories and/or great stories!
If you have other tips for booking buses around the world, let me know in the comments below!