In the 25th episode of the Live Limitless podcast, I chat with Kali Taylor of KaliTaylor.com.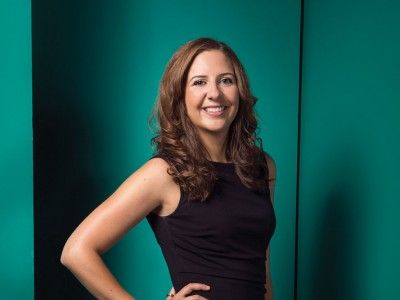 Kali is a sustainable development professional, with a keen interest in systems thinking, social change, and youth engagement. She has a wide range of experience including green growth advancement, climate change management, business development, project management and NGO leadership.
I met Kali after seeing her in Avenue's Top 40 Under 40 in Calgary for her role in co-founding Student Energy, a global not-for-profit dedicated to empowering the next generation of leaders who will transition the world to a sustainable energy future.
Kali has received numerous awards for her contributions to the community including the Premier's Citizenship award, the Queen Elizabeth II Citizenship medal, and was named one of Canada's Top 25 Environmentalists under 25 in 2011. She was also GLOBE's Next Gen Entrepreneur in 2014, an AB Top Young Innovator in 2016, and one of Canada's Top 35 Under 35 Energy Leaders in 2016.
Kali currently works with the International Institute for Sustainable Development (IISD) in Geneva coordinating action on the implementation of the UN Sustainable Development Goals.
You can learn more about Kali at KaliTaylor.com.
In this episode, we talk about:
How Kali Co-Founded Student Energy,
How Student Energy is Changing the Energy Industry Around the World,
Where the Energy Industry is Going,
The Future of Alberta (where we're from),
Pipelines and Carbon Tax,
Kali's New Role at the United Nations,
Tips for Successful Habits and Efficiency,
And MUCH more…
Listen below or download from iTunes by clicking here. (Please note: If you're reading this from email, you may need to visit the site to listen)
Podcast: Play in new window | Download
Subscribe: Apple Podcasts | Google Podcasts | Email | RSS
If you're running short on time;
04:00: We talk about where Kali's passion for clean energy came from,
06:00: What is Student Energy and how it started,
08:40: First steps she took to launch Student Energy,
11:30: We talk about the strong focus on clean energy that many countries have,
13:00: Where she thinks the oil industry is headed,
18:00: Her thoughts on the future of Alberta (where we're from),
20:00: Her thoughts on the pipeline debacle in Canada,
25:30: Her thoughts on carbon tax,
30:20: Good sources for quality information on energy and sustainability,
33:40: How she landed a role at the UN and how the experience has been,
37:20: Tips for developing habits and being efficient,
41:30: Tips for sleeping when you have a busy mind,
42:15: Promising fields in clean technology,
44:15: We talk about why people still deny climate change despite overwhelming evidence,
Links from the show
***
Did you enjoy this interview with Kali Taylor?
Please leave a review on iTunes and share with your friends. This would mean the world to me.
If you have a question for either of us, leave a message in the comments and we'll get back to you.
-Matt