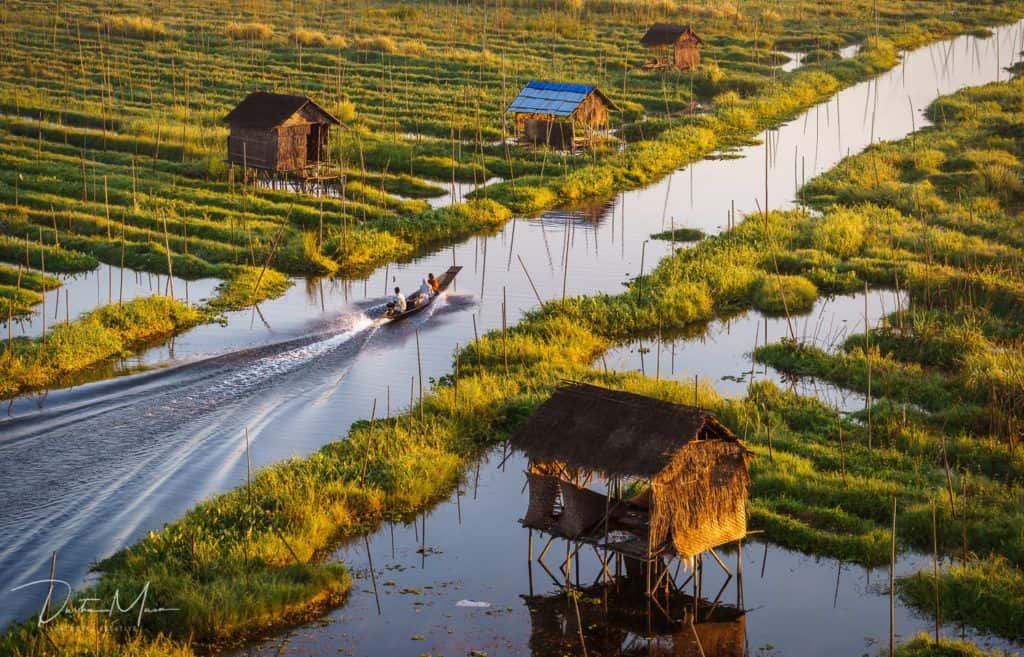 Back in 2012, my wife and I spent an entire year in Southeast Asia and China. I completed my last semester of university in Malaysia through a partnership with my university in Canada, and we decided to take the additional 6+ months to visit Indonesia, Singapore, the Philippines, Thailand, Cambodia, Laos, China, and Myanmar. We loved every single country in different ways but Myanmar really stood out. In fact, we had only 21 days to play around with and it was between Vietnam and Myanmar. It was a tough decision but because we had heard that Myanmar was on the verge of change, we decided to go there before that happened. I'm so glad we did because that experience stands out so much and became one of our best travel experiences ever.
Myanmar was so "off the grid". One thing that's easier now is preparing for your trip with Myanmar visa. When we went, we had to do it in Bangkok at the embassy. There was also no ATM's in the country when we visited and visitors had to bring in all the money they think they would need, which had to be mint-conditioned US currency, no later than 2006 at the time. I remember walking up to a money exchange place in Bangkok, and after telling him where we were going, he had to open a "Special drawer", which contained the money I would need in Myanmar. That was the beginning of a truly unique trip that can never be replicated, simply because the country has changed so much since then.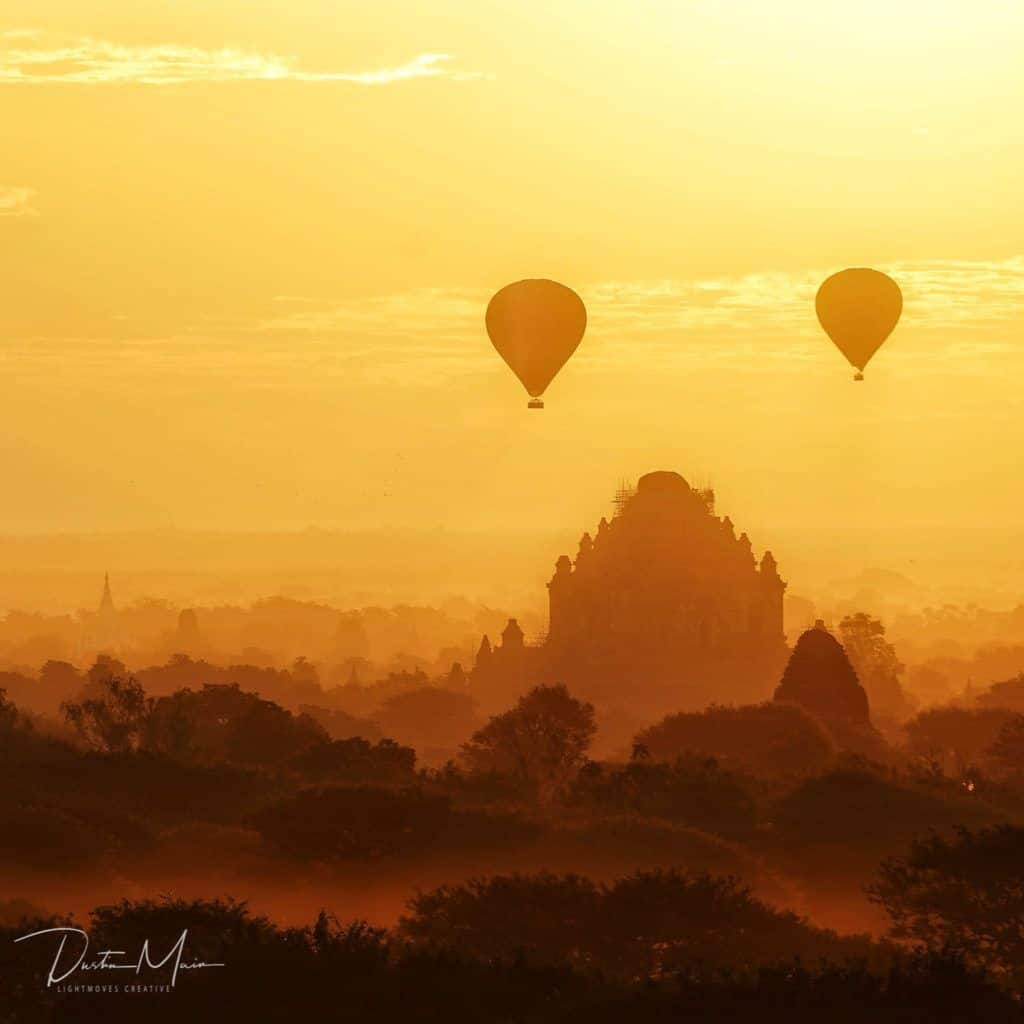 I remember so many experiences from Myanmar, which included having a beer with some random teenagers at night while biking back to our guesthouse, going on what seemed like a never-ending day of mishaps to the famous Golden Rock, peddling our bikes around hundreds of ancient temples, and hiking through villages to get to beautiful Inle Lake. While the landscapes and history added to our experience, it was the extreme kindness of the people that really stood out. It was very special.
I haven't been back since then but I've heard that it had changed quite a bit. Not a lot of people go to Myanmar – at least not in the numbers of places like Thailand and Indonesia, but one of my friends, Dustin Main, loved it so much when he first visited that he now operates his own tours there. He also does professional photography of the country, documenting it as it changes each and every year. I thought it would be cool to ask Dustin some questions and to get another perspective from someone else who loves Myanmar as much as we do.
Introducing Dustin Main…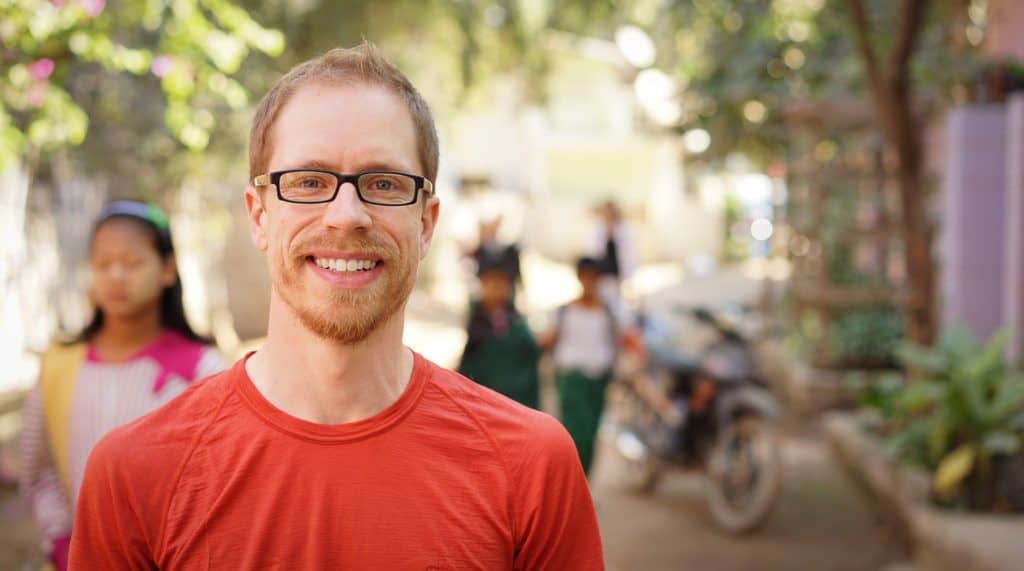 When did you take your first trip to Myanmar and what inspired the visit?
I had planned a trip to Myanmar in 2010, but unfortunately, it fell through and it wasn't until a year later that I finally stepped foot in the country.
That first visit was only a couple of hours long on a Visa Run from Chiang Mai Thailand, but just crossing that river dividing the two countries and spending a short amount of time in that border town, I knew there was something special.  I could feel it.  I sometimes refer to it like this: I just had this sense that there was adventure around every corner.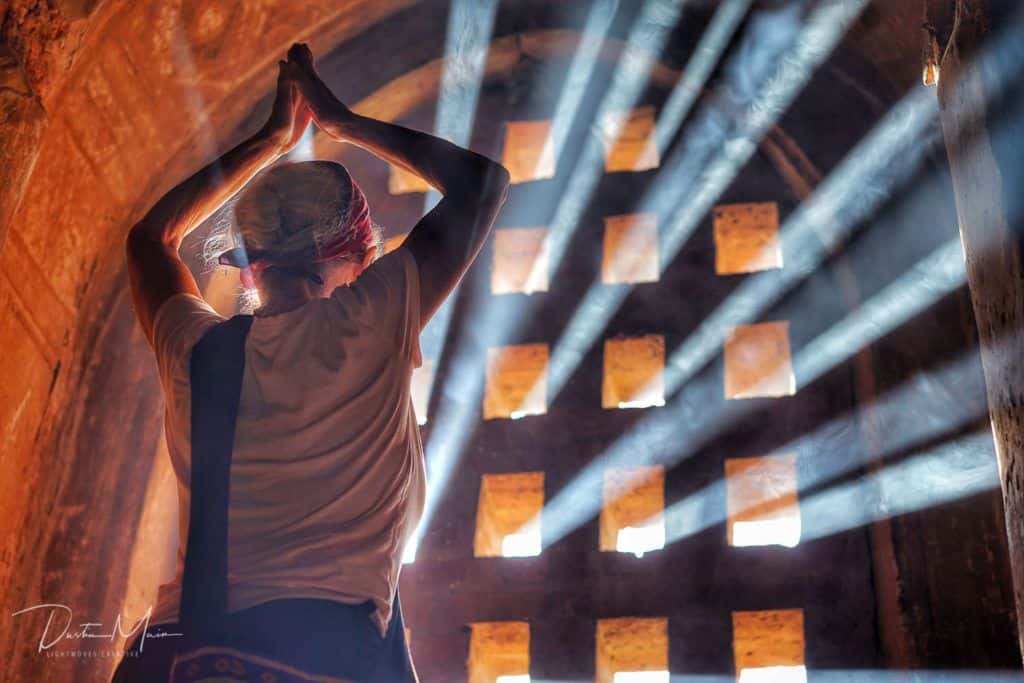 Many people visit countries, including Myanmar, but don't return. What inspired you to return so many times and even start doing photography tours?
After that experience, I immediately began planning my first big trip to the country, and a couple of months later it happened.  I found the country endlessly fascinating, and those early adventures quickly paved the way for more.  Knowing I'd be returning, again and again, I wanted to have something to show for it when all was said and done. That is how my documentary photography project This Myanmar Life came to be.
I quickly had many friends and family members who wanted to come and experience what I was so enthusiastic about, so I decided to put together a unique experience unlike the usual "tour" most find themselves on, to really try and get to the heart of this place through food, festivals, and photography.  I call it the Un-Tour to Myanmar.
I've been fortunate to photograph and teach photography so much in the country in the past few years (I'm working on two books coming out it 2019), that it was a no-brainer to incorporate that as part of the tour as well.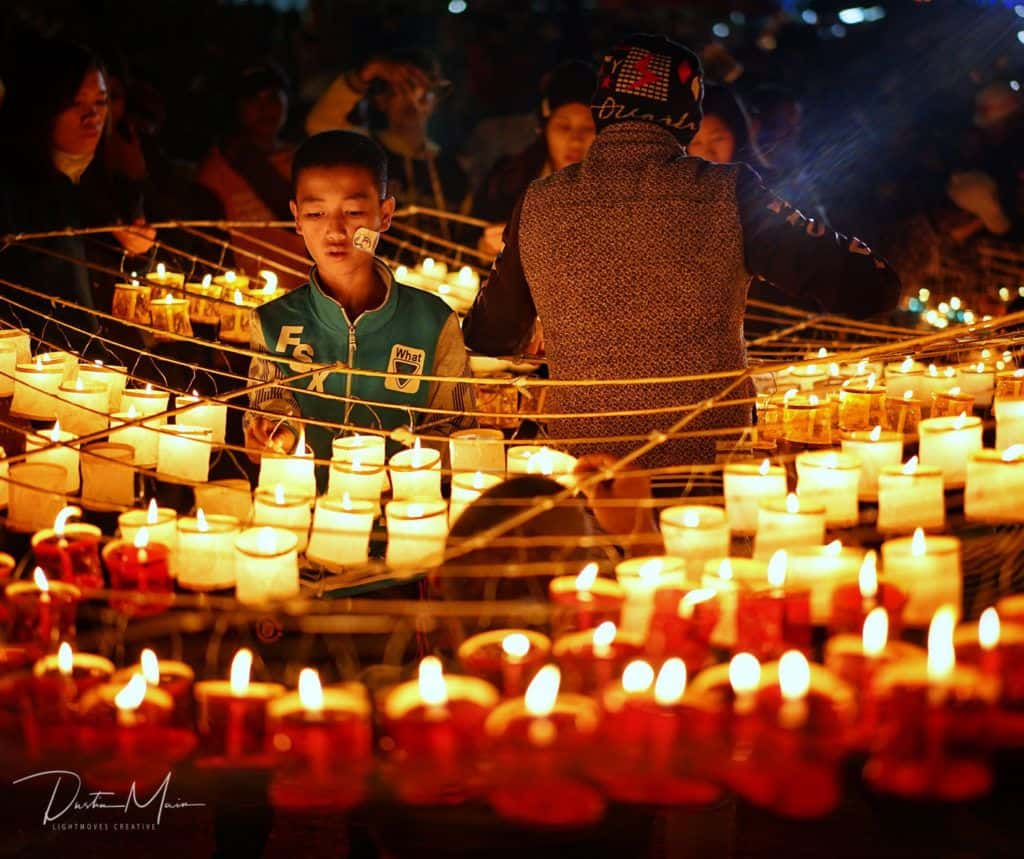 When people ask you about Myanmar, what's one of the stories that always gets told?
I have so many to pull out of my hat that it really depends on who I'm talking to.  Is it Shell, the former political prisoner who has dedicated much of his life to fighting for democracy, hearing all he's given up, and how having his first child has changed things for him?  What about Daw Tin Tin Hla, who spends nearly all of her income as a seamstress to help stray dogs and cats in her city, going to the market to buy dried fish and medications to help heal their infections?
What about what it feels like to witness the sunrise over thousand-year-old temples on the Bagan plains?
Or maybe I'll just talk about the food, which has a bit of a bad reputation thanks to some lazy travel writers in years past, but I assure you is incredible.  So many unique dishes, featuring interesting tastes and textures, with influences from neighbours India, Thailand, and China.  It's something you'll start to hear about more, especially if you're hanging out with me, haha!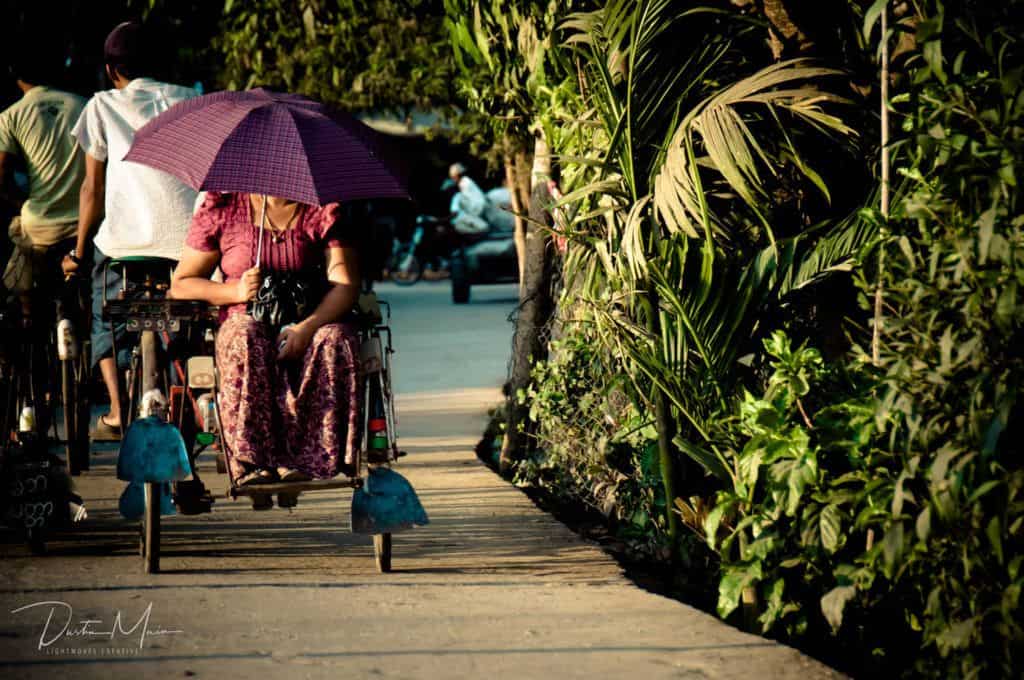 We went to Myanmar in 2012 because we were told it was changing rapidly. I'm glad we did because when we were there, there wasn't even an ATM machine. We had to bring in mint-condition, almost-new American dollars. What are some of the changes you've seen in the last 5+ years?
My documentary work actually centers around change, be it political, cultural, economic and social, so this is a big interest of mine.
Economic sanctions weren't lifted until 2013, and that had kept many large international companies from entering the country.
One of the most interesting changes has to do with mobile phones. 4 years ago, the cost of a SIM card would be in the hundreds of dollars, much more expensive than most citizens could ever afford. This changed in 2014 when two foreign mobile phone providers launch service in the country.
Seemingly overnight, the country went from virtually no one having mobile phones, to a large percentage of the population.  It was one of the fastest growth rates for mobile phones of any country in the world. This one thing has completely changed how people in Myanmar communicate and access information.  Facebook is essentially "the internet" in Myanmar.
That said, you still won't find many International restaurants like McDonald's KFC or Starbucks in Myanmar.  I don't mind   🙂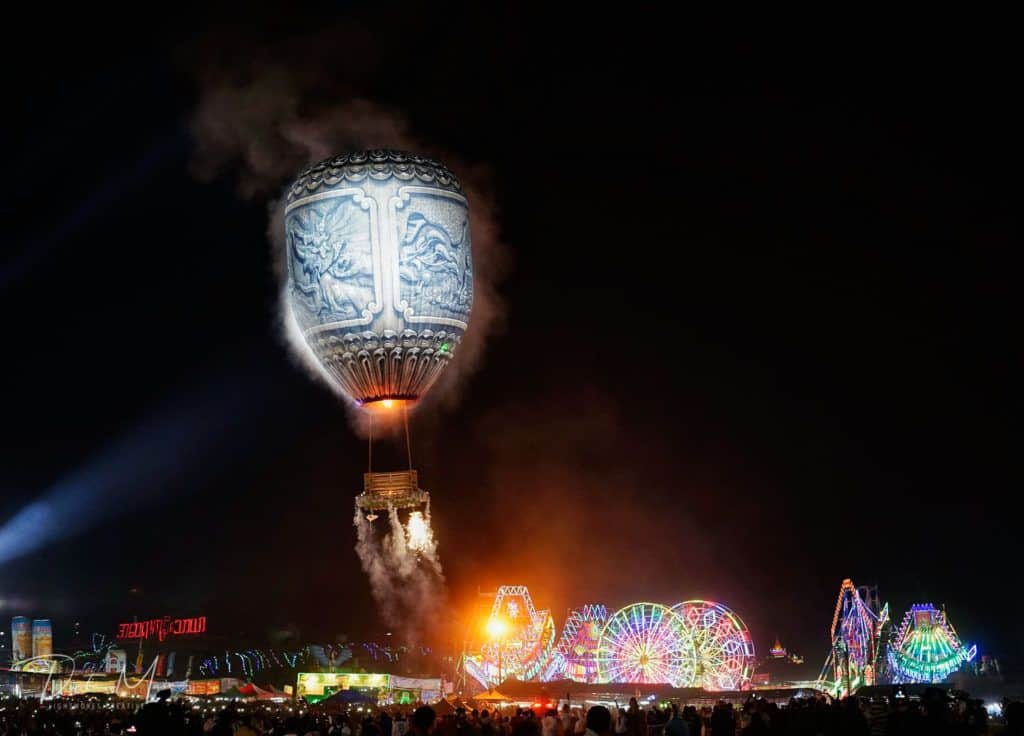 At the end of one of your tours, what do the people often say about the visit?
"A deep and rewarding experience."
"Like I was really getting to know a country, and not just passing by."
"We really got to know people and get different perspectives on where Myanmar has been and where it's going.  It gives context for so many of the places we went.  This trip has been full of surprises and far exceeded anything I could have imagined."
Those are all quotes from past clients and reading them gives me the biggest smile.
(Note: these are all reviews from Dustin's tours at dustinmain.com)
For a first time visit, what would you tell someone NOT to miss?
Plan to visit at a time when a festival is going on.  There are some absolutely incredible ones, and my favorite is the Fire Balloon Festival in Taunggyi over Tazaungdaing (Oct / Nov full moon).
(Note from Matt: If you're not there during a festival, there's still so many things to do in Myanmar. One of the top things to do in Yangon is to visit the Shwedagon Temple. It's incredibly beautiful. Even walking around the historic core, which is crumbling to the ground, is an enriching experience. Then, of course, there's Bagan, the most famous area of the country. Anyone looking for what to do in Myanmar will stumble upon the thousands of temples lining the dusty fields of Bagan. Rent a bike and peddle to as many as you can. Take a hike to Inle Lake or just show up there and go for a boat tour. I'll write up another article soon about things to do in Burma.)
Want more Myanmar Trip Ideas?