It was pitch black outside as my fiancé Karla and I peddled our way back to the guesthouse from the restaurant we had dinner at. There were no street lights as we raced through the little town of Bagan, which proved a little scary but also enjoyable as it was one of the rare times to experience no traffic. It was much more serene.
As we got closer to the guesthouse, we passed by a small stream that made it's way into the Irrawaddy river. Under one of the few streetlights in the area, a couple of guys were singing while another played the guitar. We were certainly tired and ready for bed but I couldn't help but think how cool it would be to mingle with them. These are the kind of opportunities I long for when I travel. Karla decided to go back to the room and I decided to park the bike and sit down with them. They welcomed me to join them but not much was said. I didn't speak Burmese and they had little english so I just listened and enjoyed the moment. Eventually, one of them sat down beside me and tried his best to learn about me. He told me his name and asked what brought me to Bagan. He mentioned how surprised he was that I would come sit with them.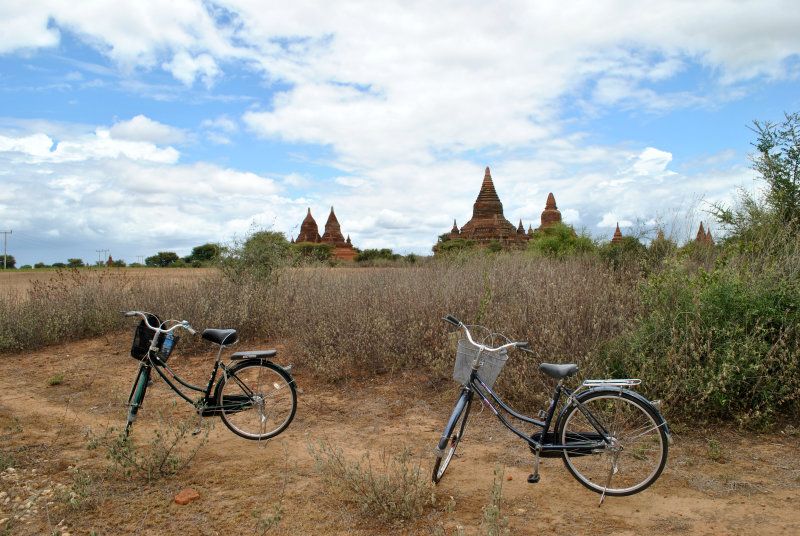 After 20 minutes or so, about 8-10 other guys showed up. When I think back, this could of meant trouble but I didn't once feel uneasy about the situation. A couple more of them tried to get to know me as well. I think they had better english than the rest, which gave them the ability to practice with me. "Are you happy?" they asked.               "of course!" I said. They were trying to make me feel as welcome as they could.
One of the smaller guys, who was rapping in Burmese, reminded me of Eminem. He was really getting into the song and splashing around in the water as if he was perfecting some dance moves on a stage. As he rapped, I noticed a bigger woman walking down the dark road towards us. She was carrying a little girl and looked a little angry. As she approached us, she went directly up to the rapper, pointing her finger at him while yelling in Burmese. After a few minutes, a huge fight broke out between the two of them. I had never seen anything like it before. I had seen plenty of really bad bar fights in the past but never one between a man and woman. They were really giving it to each other. Fists were flying everywhere. Eventually, the other guys pulled them apart and the woman went home. They kept telling me not to worry and that they were sorry I had to see that. I told them it was okay, secretly imagining the amazing story this would make. Entertainment I guess.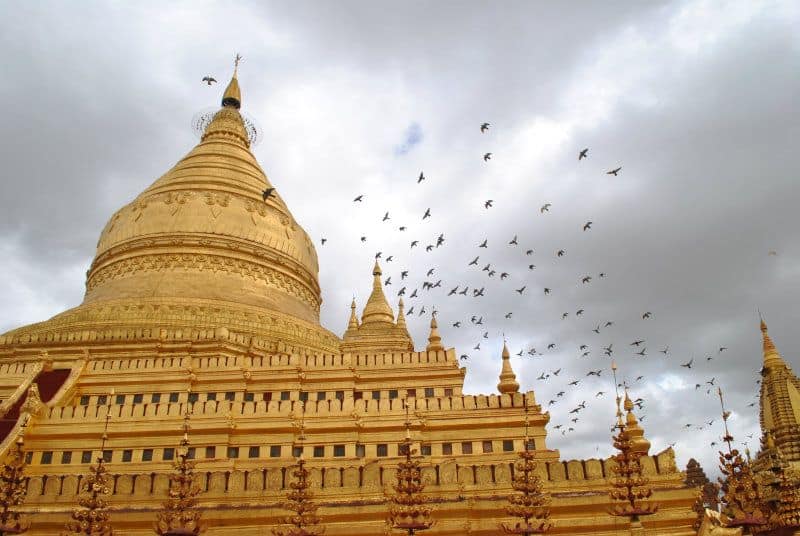 After 15 minutes of more hip-hop, the woman came back without the little girl and again the fight erupted. The woman was about two or three times bigger than the rapper. After another round of punches, the woman left and shortly after, the rapper did as well. Peace and tranquility was restored and the guitar came back out. The boys apologized profusely and continued to make me feel at home. I knew that was going to be one of my best stories to tell family back home.
After chilling out to some really lovely Burmese acoustic tunes, the boys went and grabbed a couple of beers and some local snacks. One big bottle of Myanmar beer is about $2 (maybe a little cheaper for them) and they had bought two. The average salary in Burma is about $1 per day. They shared one beer between five of them and gave me my own. I was overwhelmed. I offered to pay for it but they wouldn't hear of it. I told them I would share and again, they wouldn't hear of it. "Are you happy?" they asked again.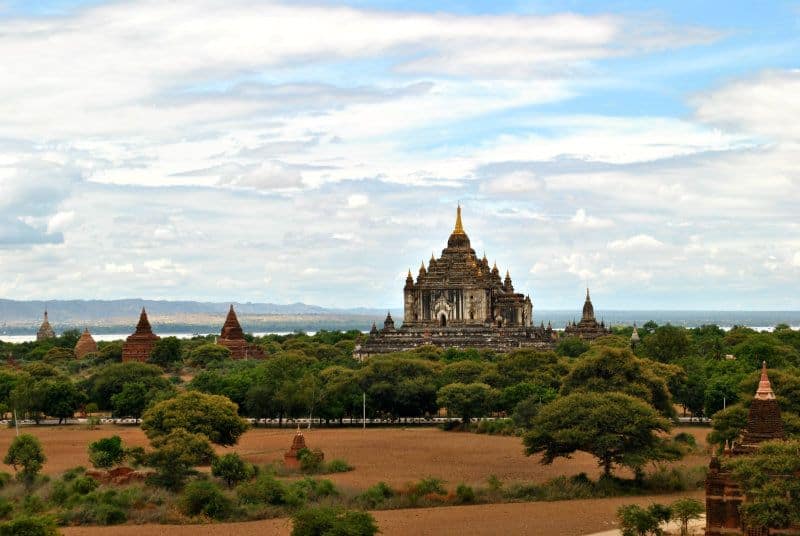 I couldn't believe it. They had just spent a full days wage or more on one beer for a foreigner they didn't know and who obviously had much more money then they may ever have. They live in a country controlled by a military regime that is sanctioned with most countries due to its human rights abuses and other governmental problems. The country, or at least the people, are incredibly poor and are largely cut off from most of the world.
Yet, here they were, willing to spend their very hard-earned money on a beer for me. They kept asking if I was happy. Of course I was happy- this is why I travel. It's moments like this when I realize the true investment of world travel. The ability to see a side of the world that almost no one will ever see. The ability to experience human kindness on a completely different level. The ability to connect with people who have grown up 100% different than myself and who speak an entirely different language.
It was beautiful.
It was one of those moments that you read about in books. It was one of those moments when you realize just how fortunate you are and how different the world is for other people. It was one of those moments where you realize we are all just human beings who want a decent life and want to treat everyone with respect.
It was exactly why I travel.
This moment changed my life. That beer changed my life. It instilled a new faith in humanity for me. It made my love of travel grow. My heart grew larger. I wanted to cry.
I tried getting an address so that I could keep in touch but they didn't have one. I guess a "shack" on the side of the road doesn't get mail. I wish I had gotten a picture so that when I return to Bagan in the future, I could look for them and say hello.
But this is also what travel is like. Fleeting moments with great people. You enjoy your time while you have it because you never know when that moment will end.
Such is life.
***
Have you ever had a moment like this? Please share in the comments below.