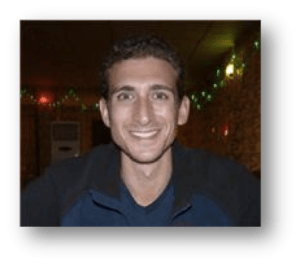 Okay, his name is not Wandering Earl, it's Earl Baron, and he has a sweet blog titled  wanderingearl.com. Earl has also been traveling the world for over 10 years, hence the name of his site. He has no plans of ending his journey and is currently living in Mexico. I started talking to Earl during the early days of my blog and immediately felt how cool of a guy he is. Not only has he been very supportive in my own online journey, but he has also helped tremendously with my girlfriend and I applying for a job on a cruise ship. That's right, Earl spent a large part of his travels working on cruise ships having a blast, traveling the world, and saving up lots of money. Since my girlfriend is from Mexico, he recommended that both of us go work on a cruise ship so we can be together, save money, and have the time of our lives. So pretty soon, I'll be writing this blog from sea. Earl has been such an inspiration over the last few months that I thought I'd interview him so his inspiration can pass on to you. At the bottom of the interview will be a link to Earl's awesome "cruise ship" ebook that is a MUST for those wanting to give this adventure a try.
Welcome Earl.
How long have you been traveling and blogging for?
For the most part, I've been traveling, working or volunteering overseas ever since I left for my first backpacking trip back in 1999 but I only started blogging in January of 2010.
What inspired you to start blogging about your journey?
Over the years I received a great deal of phone calls and emails from friends, friends of friends and even strangers that heard about my travels, asking me for advice about the countries I'd visit as well as how to live a nomadic lifestyle of their own. I always offered whatever assistance I could but it wasn't until I began reading blogs that I realized I could reach a much larger audience. And I figured that if there was even a remote possibility that I could use my own travels to inspire others to achieve their own travel goals, I wanted to be a part of that mission. So I started the blog a few months later and have been motivated to keep it growing ever since!
How have you been funding yourself for all your "traveling years?" [Read more…] about How to Make Money while Traveling the World – An Interview with Wandering Earl