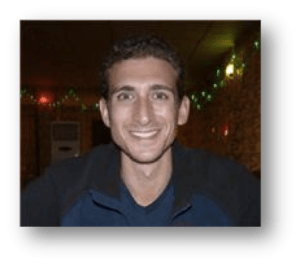 Okay, his name is not Wandering Earl, it's Earl Baron, and he has a sweet blog titled  wanderingearl.com. Earl has also been traveling the world for over 10 years, hence the name of his site. He has no plans of ending his journey and is currently living in Mexico. I started talking to Earl during the early days of my blog and immediately felt how cool of a guy he is. Not only has he been very supportive in my own online journey, but he has also helped tremendously with my girlfriend and I applying for a job on a cruise ship. That's right, Earl spent a large part of his travels working on cruise ships having a blast, traveling the world, and saving up lots of money. Since my girlfriend is from Mexico, he recommended that both of us go work on a cruise ship so we can be together, save money, and have the time of our lives. So pretty soon, I'll be writing this blog from sea. Earl has been such an inspiration over the last few months that I thought I'd interview him so his inspiration can pass on to you. At the bottom of the interview will be a link to Earl's awesome "cruise ship" ebook that is a MUST for those wanting to give this adventure a try.
Welcome Earl.
How long have you been traveling and blogging for?
For the most part, I've been traveling, working or volunteering overseas ever since I left for my first backpacking trip back in 1999 but I only started blogging in January of 2010.
What inspired you to start blogging about your journey?
Over the years I received a great deal of phone calls and emails from friends, friends of friends and even strangers that heard about my travels, asking me for advice about the countries I'd visit as well as how to live a nomadic lifestyle of their own. I always offered whatever assistance I could but it wasn't until I began reading blogs that I realized I could reach a much larger audience. And I figured that if there was even a remote possibility that I could use my own travels to inspire others to achieve their own travel goals, I wanted to be a part of that mission. So I started the blog a few months later and have been motivated to keep it growing ever since!
How have you been funding yourself for all your "traveling years?"
My income has come from a variety of sources as is typically the case with most long-term nomads. 🙂 In the beginning, I taught English in Chiang Mai, Thailand which was followed by a short 'career' on board cruise ships, where I worked as a Tour Manager on 10 different ships scattered over an 8 year period. After deciding to leave ship life behind, I began earning money through travel writing and affiliate marketing as well as through the sales of some travel-related eBooks that I wrote.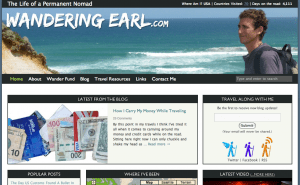 What inspired you to start working on cruise ships?
I was speaking with an Australian friend of mine one day, when I started joking that I had yet to find the perfect opportunity that would allow me to travel and earn a good income at the same time. Immediately, this friend suggested I take a look at working on board cruise ships as she had a friend who had worked on board ships for several years. I did a little research and soon decided that I had nothing to lose. Three months after that conversation I was in Galveston, Texas, walking up the gangway of my first ship, the Carnival Celebration. And I can honestly say that after only 24 hours of being on board I knew that I had made a very wise decision.
Would you recommend working on cruise ships to people looking for adventure and travel?
Absolutely! I recommend working on board cruise ships to everyone I meet who's interested in earning money while traveling. There is simply no other form of employment that allows people to save up so much money in such a short period of time while helping them network and make friends with people from dozens of countries around the world. Throw in some free time to explore the diverse ports of call you visit as well as a chance to gain some valuable work experience and 'ship life' becomes quite an ideal opportunity for anyone seeking adventure, travel AND a way to save money.
What inspired you to start writing ebooks and creating your own products?
After spending over four years on ships, I decided that it was time for me to end my ship career and continue travelling independently once again. However, I knew that in order to do so, I would need a steady stream of income so that I didn't eat away at all the savings I had accumulated. So, after a long 2-month brainstorming session, I eventually chose to combine my interest in writing with my interest in inspiring others to travel and I sat down to write my first eBook. From that point onward, I knew that creating my own products was the best option for me as I was able to work for myself while doing what I love most. Two more eBooks later, I'm quite happy I followed this path! For ideas on what to do when it comes to blogging, there are lots of interesting travel blogs to follow and learn from.
You have a great ebook titled "Work on a Cruise Ship". I've read it from front to back and think it's absolutely a must for anyone looking for this type of experience. Have you had many people tell you they landed a cruise ship job because of you?
Yes I have. In fact, in the first six months, since this eBook has been available, I've had at least a dozen people email to tell me that they had successfully landed a job onboard a cruise ship. I'm sure there's more out there but not everybody sends me updates. 🙂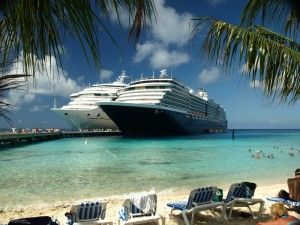 Is it easy to work on a cruise ship and still keep up with an online business? How did you manage that?
It's definitely manageable. To be honest, I started my online business during my final contract onboard cruise ships, so for the most part, I didn't face too many challenges. There is plenty of internet access onboard ships, although it does cost money. With the crew discount, it generally runs about $6 USD per hour. However, many positions on board come with the benefit of having a direct internet connection in your office, which is exactly what I had. And as long as it isn't abused, there's no reason why you can't jump online and take care of some business stuff for an hour or two. Also, it's quite common these days for there to be free WiFi on the pier in most ports of call and usually, a cafe with WiFi is never too far away either. The biggest challenge one would face is the occasional internet outages that do occur when the ship's satellite system is blocked, something that occurs when the ship is passing through stormy weather or is sailing across the middle of the ocean!
What can an adventurer expect on a cruise ship for their first time (Ie: salaries, life onboard, ports, etc)?
The best answer I can give to this question is a post I wrote on my blog. The title is "A Farewell to Ship Life" and it deals with the thoughts that went through my head when trying to decide whether or not to end my cruise ship career. Before you read it, I must say that I still miss ship life every single day and I'm not sure I'll ever be a part of another community as rewarding as what one finds on board.
So what's the next phase for Wanderingearl? Any plans or ideas in the works?
I'm always working on new ideas! It seems that I'll be living in Mexico for the next several months in order to work on a few of my current projects which include building a handful of new niche websites and continuing to grow my blog. And then, sometime around October, I hope to head off on a one-year adventure to Africa and Central Asia.
—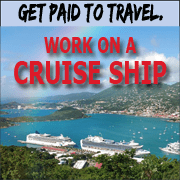 As mentioned above, Earl has a great ebook about landing a job on a cruise ship. It's filled with all the information you need to know including what to expect, job descriptions, what salaries to expect, lists of all the different cruise lines and how to apply, resume and cover letter samples, and much more. It has been my cruise ship bible for applying for cruise ships and Earl has been there answering my questions along the way. Feel free to buy it through him or through my link here. If you do decide to buy it through A World of Inspiration, I will throw in a 30-minute skype chat on cruise ship questions or anything for that matter.
Either way, make sure you connect with Earl at wanderingearl.com.
***
If you liked this post, you may also like: