This past December, I finally hiked to Johnston Canyon in Banff National Park. Despite living only two hours away, I had never even heard of Johnston Canyon before. Sure, I go to Banff and Lake Louise fairly often but I had never explored other activities and adventures in the area. I've been to 38 countries over the last seven years and yet I had never visited this beautiful place, which is basically in my backyard. Look what I was missing! It's incredible!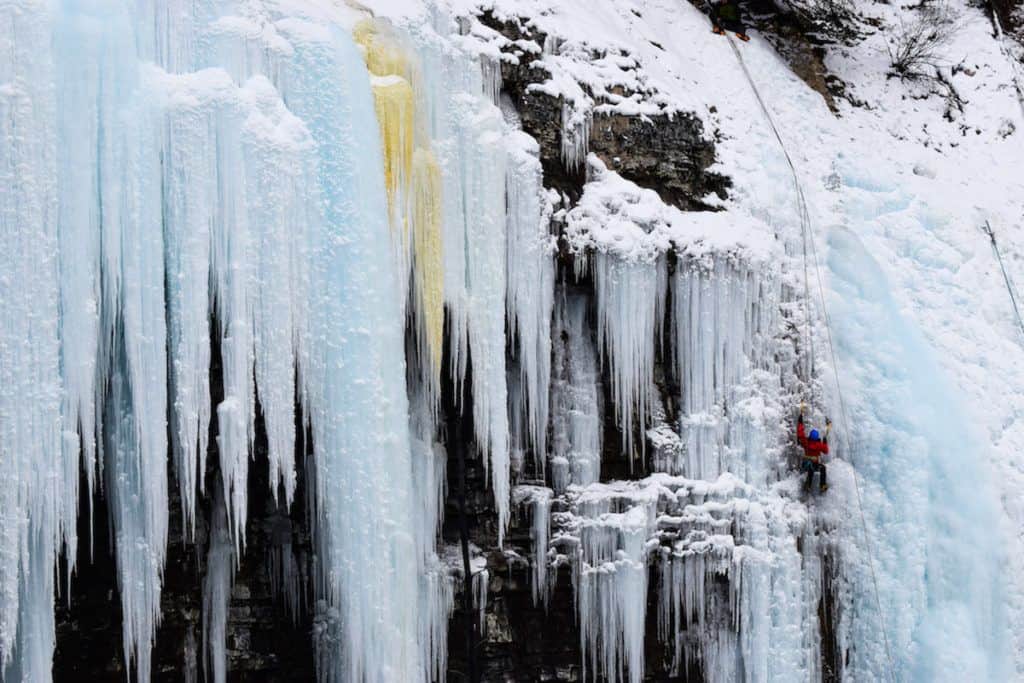 My first true hiking experience was near Queenstown, New Zealand, which is 13,000 kilometres from my home city of Calgary, Canada. New Zealand was the first country I visited on my first long-term trip overseas. My cousin joined me for the first three weeks and we decided to spend three days and two nights hiking along the Routeburn Track, passing by soaring mountain peaks, gorgeous waterfalls, and huge valleys. It was the experience of a lifetime to pitch our tent each night, carry a big 20-kg bag with all of our food and supplies, and just enjoy the wilderness of a new country. The irony of it all is that my home city of Calgary is just 200 kilometers away from the Canadian Rockies, which offers some of the world's most stunning scenery as well as a plethora of hiking opportunities. Yet, my first hike took place in New Zealand.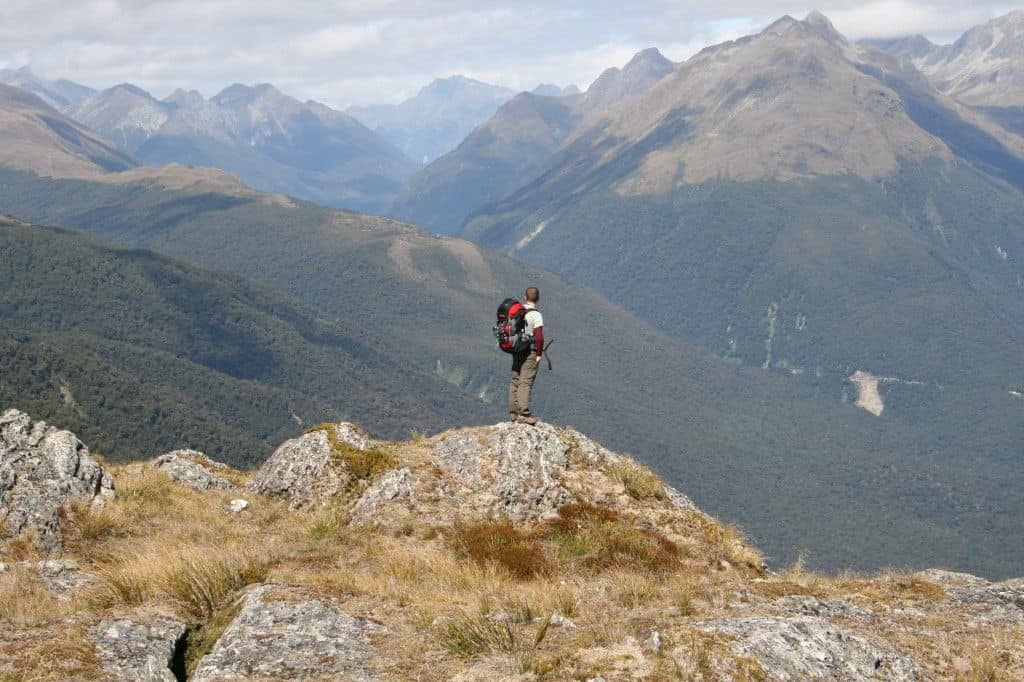 I know I'm not alone. It's quite common for people to ignore what's in their own backyard in favour of exploring distant lands. Maybe it's because so many of us work full-time and when we have an extended period of time off, we rather visit a new country and experience something totally unlike what's at home. At the same time, I could have easily gone hiking on a weekend or taken a day or two off from work for a two or three-night hike. In fact, the Juan de Fuca Trail has long been on my bucket list and is located on Vancouver Island, a destination far closer to my home city than New Zealand. I think it's safe to say that many of us don't know what's in our own "backyards". In fact, many tourists likely know your own backyard better than you do. I know that by the end of five months in Australia, I had seen more of Australia than most Australians will ever see.
I live near Banff National Park in the Canadian Rockies but despite visiting the area often, I never took the time to discover new things in the area. Finally, I decided to explore, which brought me to the incredible Johnston Canyon. Like a scene out of Narnia, Johnston Canyon exposes frozen waterfalls and massive ice pinnacles that people actually climb. It's truly beautiful and it took me 12 years to find out about it. Another irony is that Johnston Canyon isn't even "off the beaten track". It's one of the most visited places in the national park. I just didn't take the time to look. I didn't look at a pamphlet or a blog because I lived in the area and thought I knew it all. It's funny how when it comes to visiting new destinations, many of us will research travel blogs, Google, and read every book and pamphlet we can….but yet we don't do the same for our own surrounding area. I'm so happy we finally started exploring Alberta because it introduced us to so many things to do in Jasper, Banff, and even our home city of Calgary, Alberta, and nearby Edmonton.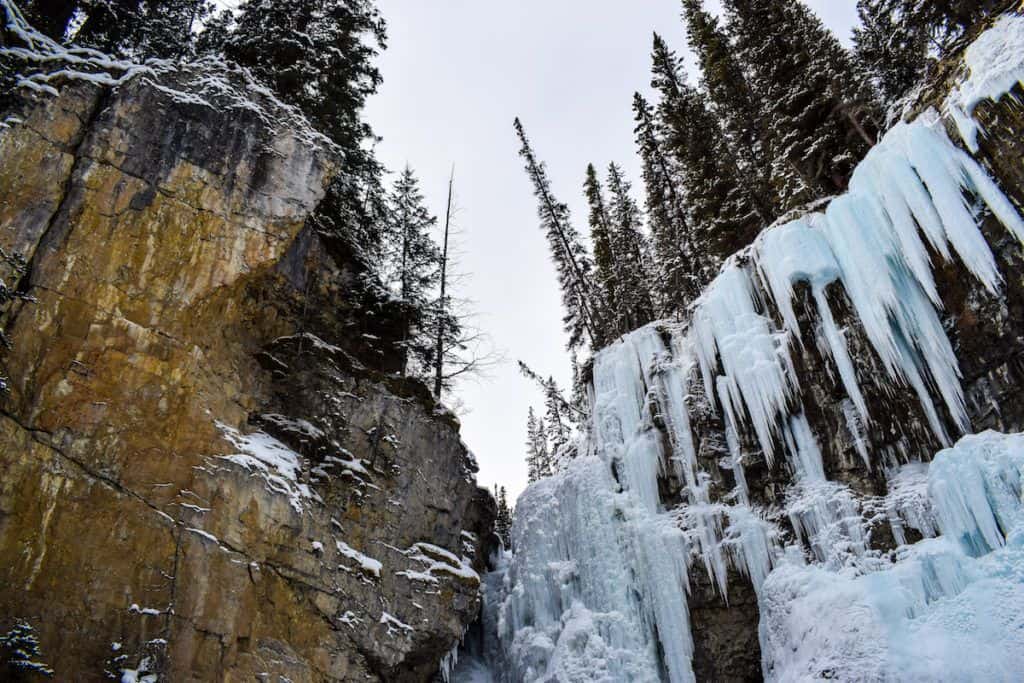 I guarantee that some of you reading this are living somewhere really beautiful. I'm sure many of you haven't even considered exploring your own backyard.
Why do we travel to distant lands when we haven't even explored our own?
My challenge for you in the coming weeks is to research your own "backyard" and make an effort to try/see something new on your days off. Maybe it's a hiking path in the Rocky Mountains. Maybe it's a new museum. Maybe it's something super touristy like Vancouver's Capilano Bridge. Maybe it's a gorgeous waterfall or a peaceful lake. Anything at all. Just explore. Ask friends or use Google. Check out a local travel guide at the library or at a nearby bookstore. Find a blog that talks about things to do in your area. Search Instagram.
Trying new things is what changed my life.
I want you to try something new. Something in your own backyard. Then report back.
Let me know in the comments what you experience. I'd love to hear about it. Whether you're from Nebraska, Mexico, Australia, or Thailand, I'd love to know what you discover!