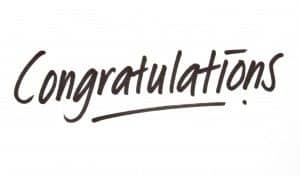 If you're reading this post, you've already won the lottery.
It's called the lottery of life.
If you have been born into a country like Canada, the United States, or any other developed country, you've won the birth lottery. You've won the lottery of being able to grow up in a country of freedom, education, and considerable wealth.
It's sad that the birth lottery exists. Not everyone is so lucky.
If you lost the lottery, you won't get the fortune of freedom and education. You won't have the same opportunity to read or write and you won't have access to clean water. You'll probably be guaranteed a life of poverty because you don't have the basic needs available to you or the education needed. You definitely won't be able to participate in world discussions since you won't have a computer or an Internet connection. You'll be lucky to have a roof over your head and enough food to stay alive.
However, if you win the lottery, you will have the opportunity to read and write. You will have access to clean water and the opportunity of wealth. You will be able to learn about the planet and participate in discussions made possible because of a wide array of products such as computers, the Internet, iPads, iPhones, and many other electronic gadgets. You will have access to health care, healthy food, and sanitary waste disposal. You will also have access to all the basic needs as well as the opportunity to travel and think about deeper things in life.
It's amazing what the simple chance of birth can do to how your life turns out. I think about how amazing the difference can be when born into one family compared to another.
For example, below is an excerpt from the book Leaving Microsoft to Change the World. This girl was talking to John Wood, the founder of Room to Read, and explaining to him how much she wished that Room to Read was in her town when she was growing up.
"She had lived her youth in a farming village in Sonora, northern Mexico. As a young girl, she loved going to school and was shocked at age 12 to be told by her parents that she needed to drop out. Money being tight, they wanted her to start working. She helped out on a neighboring farm for ten hours a day, receiving eight cents for each hour of backbreaking labor under a scorching sun. At age 16, she had been smuggled across el norte – the U.S. border – and worked as a dishwasher and floor mopper. She had never had the opportunity to resume her education. She told John that if he had been there, maybe she could have stayed in school."
John goes on to say that their fates had been decided for them at a very young age. John would be born into a white middle-class America while she was the daughter of poor Mexican parents. It was as though John had been given a winning ticket in the lottery of life. (Read more in the book from page 188-189)
Being born in a rich developed country is a winning ticket and shouldn't be taken for granted. We've all been given the opportunity to live an amazing in life and the ability to help others.
Whether you're in favor of college or not, I think many of us can value the impact that some form of education has had on our lives. I remember always thinking how much I hated school in my younger years not realizing how many kids growing up in less fortunate countries would give for it.
Then I read books like "Leaving Microsoft to Change the World" and I realized how many kids out there would love nothing more than to be able to read a book or know how to operate a computer.  As a kid, I loved learning how to read and remember how excited I was when I could read my first book. Why do I deserve this and not others?
It's only lately how much I realize I have from being born in Canada and the responsibility I have to spread the wealth with those less fortunate.
Although I don't have much to give at this present time, I would like to donate $50 to Room to Read in light of this article and to donate an extra $50 if I get 10 comments.
All you need to do is leave a comment related to this article and how it made you feel or the non-profit organizations out there that you already support and why.
Once I get 10 comments, I will donate $100 to Room to Read. It takes only $200 to send a girl on a one-year scholarship so if any of you would like to contribute and make the goal of $200, that would be great. Just write it below if you do.
How lucky do you feel today?
_____________________________________________
photo by altherr. Don't miss out on new articles! Subscribe now for FREE updates!