This was something mentioned by a Facebook friend on a post I recently made. If your "friends" with me on Facebook, you'll notice that I occasionally post about care-worthy causes. Things like the helpless and useless slaughtering of baby seals, the massacre of dolphins and whales, the illegal finning of sharks, environmental pollution, human trafficking, and other such deserving causes that need to be spread. I care about them, I find a good article, and I share it so more people can learn about it.
After a few comments, the guy finally closed with; "There's only so much a guy can do".
I hear this often and I think many people, unfortunately, think like this.
I have another buddy who recites a similar mantra by saying, "Not much one guy can do anyways".
Ugh, I despise this kind of thinking. It basically creates an excuse so one can carry on with their day and not care about anything. It's just a method to block out the things that are going on in the world so they can focus on themselves without much worry.
In some ways I understand this sort of attitude. Maybe learning about the alarming rate of plastic forming in the ocean or the rapid destruction of ancient rain-forests causes one to think, "What will me recycling really do for the planet?"
But that's the wrong way to think.
It always starts with one person.
One person becomes passionate about a subject and starts doing something about it. They set an example. This inspires another person to join, which eventually turns into four people. The snowball effect begins.
"Never doubt that a small group of thoughtful, committed, citizens can change the world. Indeed, it is the only thing that ever has." – Margaret Mead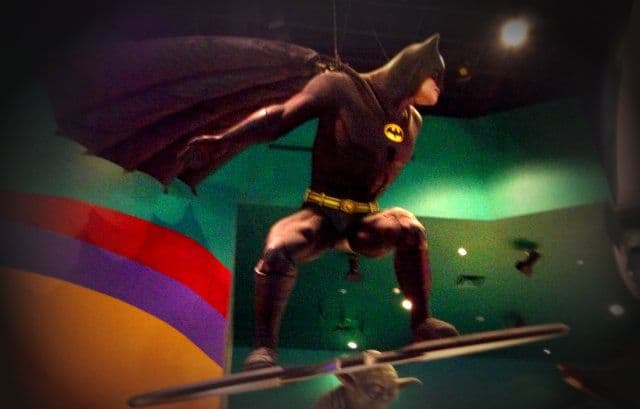 We have this cool thing called the Internet. As of today, it links us to approximately one billion people. This means we can take our cause or causes and go online to make a bigger movement much easier and much more powerful than ever before.
If everyone thinks that one person can't make a difference or that there is only so much one can do, then nothing would ever get done. We would all be stuck living absolutely limiting lives. Blah.
You have to stand by your values and your principles. Stand up for the causes you believe in. Make an impact. Educate people as to why you feel passionate about the subject. Ask them to join your movement. Create a ruckus.
Have you heard about Paul Watson?
He's a crazy awesome Canadian who originally founded Greenpeace before realizing it was far too bureaucratic and worthless to get anything done.
So he moved on and started the Sea Shepherd, by himself. He would take his ship, find some passionate volunteers, and literally wage war against the atrocities being committed on open waters.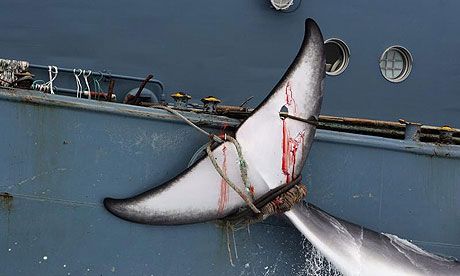 He sails all the way to Antarctica to stop or hinder Japanese ships from killing hundreds and hundreds of endangered whales.
He goes to Eastern Canada to record and broadcast the disgusting act of beating baby seals to death.
He goes to Costa Rica and shines a light on the illegal finning of sharks, which has almost driven all shark species to extinction.
Doing all this, he has not only faced many near-death experiences and jail sentences, but he has also built a powerful movement of highly engaged citizens.
Volunteers have joined from all over the world. People give him money to support the battle.
Suddenly, his one ship turned into four ships! They got faster and stronger.
And what are they doing today?
The same thing they started out doing. Kicking ass against the people committing crime on the open waters.
This guy is awesome.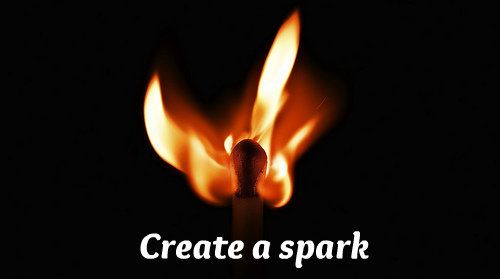 Watching him do what he does is all the inspiration one needs to get started on anything and everything they feel passionate about.
Think waste is horrendous? Start recycling and buying less. Find ways to be a minimalist or figure out better ways of waste management.
Think shark finning is horrible? Support the cause and stand up against any restaurant in your area that sells shark fin soup. Join a group that sails out to sea and stop these criminals in their tracks. Watch the movie Sharkwater. 
Think your job sucks? Start your own. Hang around with entrepreneurs. Look for gaps in the marketplace that you can fill. Start. Fail. Start again. Develop skills you can "sell".
It starts with one. It starts with you.
Be limitless.