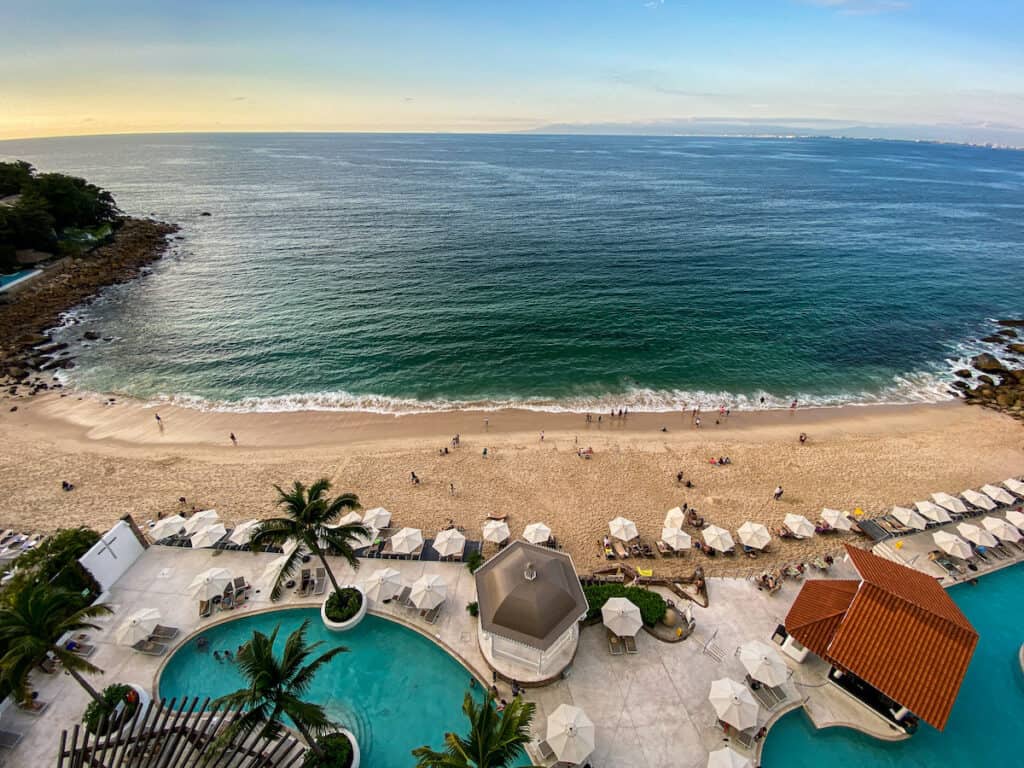 Okay, so first things first, this was somewhat of a new experience for us. Despite visiting Mexico dozens of times and despite my wife being born and raised in Mexico, we've almost never been to an all-inclusive resort before. In fact, the only two times we've ever done an all-inclusive hotel was in Puerto Vallarta and never for more than three nights.
For most of my travelling life, I've kinda looked down on the whole "resort" thing. After all, so many Americans and Canadians spent an entire week or two at an all-inclusive resort and then claim they've "been to Mexico". While technically true, life within a resort is nothing like the real Mexico. It's pretty much just an exclusive club and you miss out on awesome local culture, ancient pyramids, colonials towns, and more.
But I get it.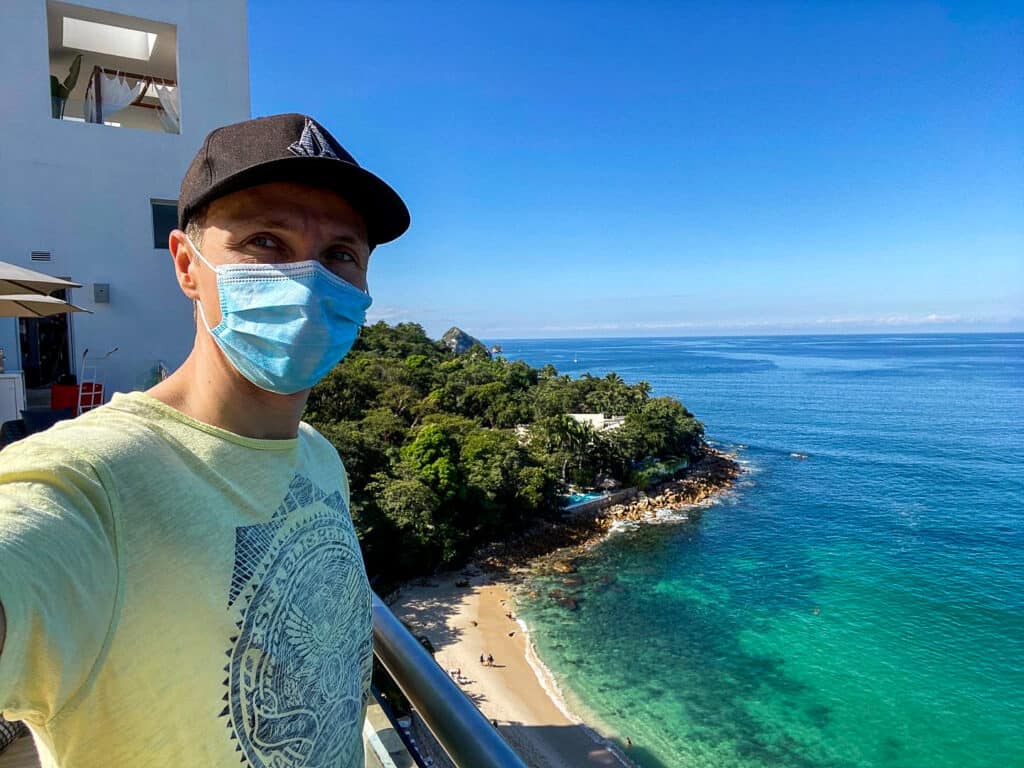 Sitting back on a sun-soaked beach while listening to the ocean waves crash into the shoreline is a dream-like experience. It's made even between when that beach is private or semi-private and when you can simply take the elevator up to your hotel room when you need a break or walk into one of the on-site restaurants and order whatever you want. Swimming pools overlooking the sea and endless "free" margaritas. I get it.
I especially get it during COVID.
After almost a full year of being either in lockdown or under some sort of restriction, the thought of just lying back on a beach looks even better. Normally I wouldn't recommend travelling during COVID but because my wife hadn't seen much of her family for almost two years (and without knowing when travel would fully open up anyways), we decided to go.
One of the benefits of living in Calgary, Alberta right now is that they've implemented a COVID pilot project at the YYC airport. For anyone else arriving in Canada, a two-week quarantine is mandatory. I did not want to do this. However, locals flying direct to Calgary can take a COVID test right at the airport upon arrival and then quarantine for two days awaiting the results. If negative, a 14-day quarantine is no longer mandatory. You then need to get a second test on day 6 or 7 as well as do a daily check-in on the government app each day for the 14 days. But it's much better than isolating yourself in a room for two weeks. Yuck!
We also know a few people who have been to Mexico and with all the precautions in places such as masks and sanitizer, it's pretty much just as safe as being in Canada.
It's still a risk, but there are ways to mitigate those risks for sure.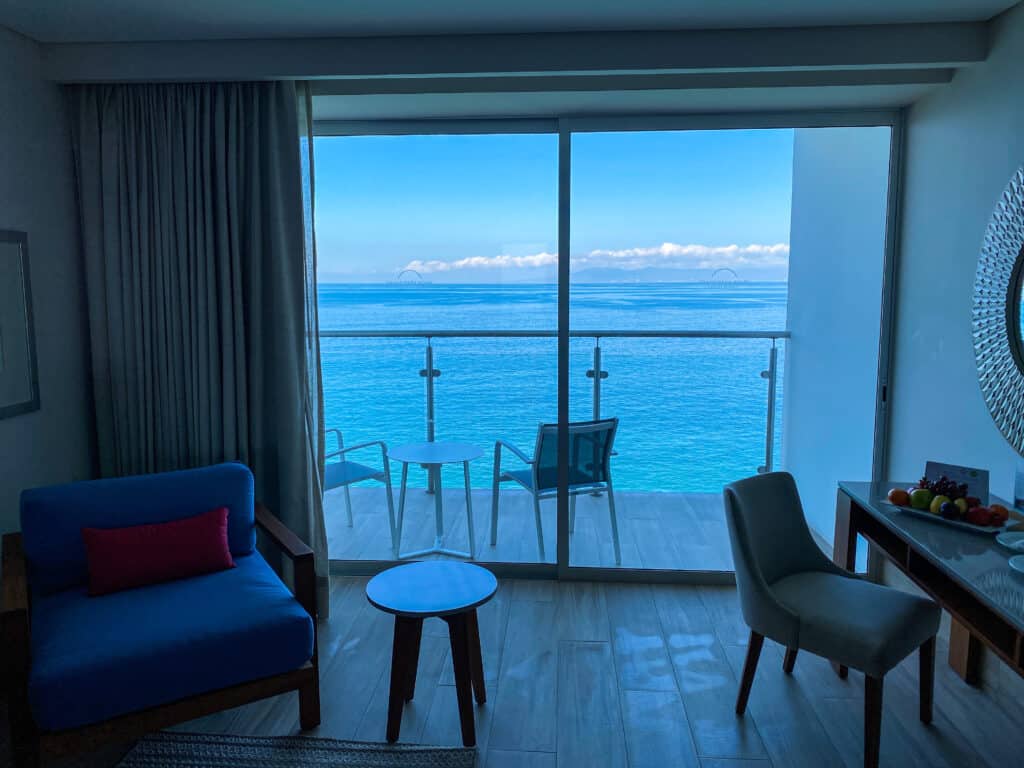 Click Here for Prices and Availability at Grand Park Royal.
Mexico During COVID
Mexico is one of the few countries in the world without any restrictions for those entering. No quarantine is mandatory but you will need to wear a mask everywhere you go, get your temperature checked at all restaurants, stores, and hotels, and fill out a very light online form, a form of which they didn't even check when we landed.
While Karla opted to stay for three weeks, I opted to spend just one week in Mexico City. First off, many family members didn't want to leave their house, and it's just a different experience during COVID, so three weeks in an apartment is boring for me. My main premise for visiting Mexico City was to see family and to get some dental work done, primarily because it's 10x cheaper than Canada.
However, since a direct flight into Calgary is needed to participate in the pilot project, I decided to change my return flight and book a one-way from Puerto Vallarta to Calgary via Westjet. I actually flew to Mexico City in business class via Air Canada as I was able to get a deal using Aeroplan points. My return flight was also in business class but because it connected in Toronto, I would have been disqualified from the pilot project. No thanks. Those lie-down seats are nice but not that nice.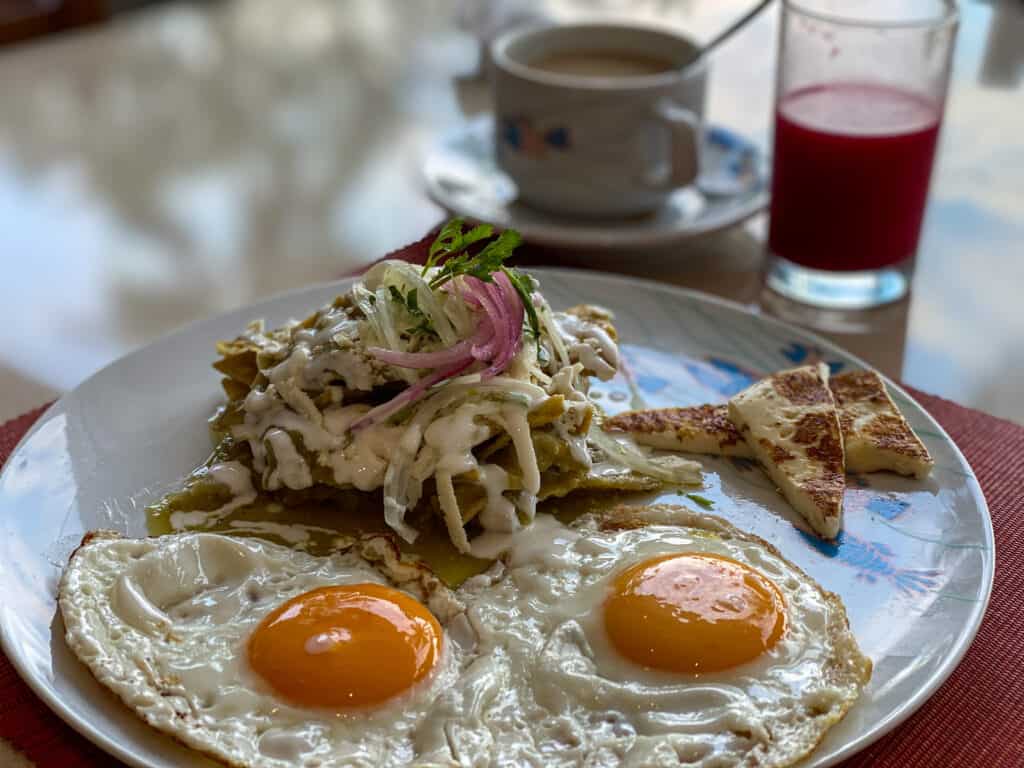 What to Do in Puerto Vallarta
I was very excited to see Puerto Vallarta again. It's one of the most popular beach destinations in the country, and despite real estate climbing high due to all the ex-pats, hotels still vary from as low as $10 per night (this is VERY basic) to $1000 per night and up for the ultra-luxurious. It's a very beautiful city as it's home to both mountains and the ocean, as well as a small colonial town at its core. Many other beach towns such as Cancun lack colonial towns and are so Americanized you wouldn't even know you're in Mexico anymore.
Puerto Vallarta is also one of the few vacation towns in Mexico that have been given the "Greenlight" as a safe city for COVID. I don't know why, but primarily masks are worn everywhere, temperatures are checked everywhere you go, and yeah, that's about it. They haven't a ton of cases, supposedly.
If you find yourself in Puerto Vallarta, here are some of the things I'd recommend checking out.
Malecón Boardwalk
This is the main beach boardwalk right in the heart of the city. People love it. It's a great place to admire the sea while doing some people watching. You'll find statues, street vendors, bars, restaurants, and stores.
Zona Romantica
Zona Romantica, or the Romantic Zone in English, is the prettiest area in Puerto Vallarta thanks to all the colonials buildings and the red rooftops. This is where all the action is, including a plethora of stores and restaurants, as well as bars and nightclubs. Whether you're walking around in the daylight or partying at night, this is one of the most popular things to do in Puerto Vallarta.
The Church of Our Lady of Guadalupe
If you're looking for a beautiful colonial church, this is the place to go. It's right in the Zona Romantica and Old Vallarta, so it's a perfect place to visit while touring the town itself.
Go to the Beach
Without a doubt, the number one thing to do is visit the beach when in Puerto Vallarta. That's why everyone comes here! There are all kinds of beaches but the biggest and most popular one (mainly due to its location) is Playa De Los Muertos, which is right in the Romantic Zone of Puerto Vallarta. This is the main public beach so expect lots of people and lots of beach vendors. There are many other beaches as well, both south and north of Puerto Vallarta, and there are also gay-friendly resorts as well. Depending on where you stay, you may need to take a taxi, bus, or uber, all of which is easy.
Los Arcos
If you're looking for a bit of sea life, considering taking a boat trip to Los Arcos, which is quite popular with snorkellers and light scuba diving. I was wondering what the beautiful rock was in front of our hotel and this was it. We chose mainly to relax on this trip, especially considering that we only had three nights, but if we come back, we will come here for sure. We enjoyed admiring it from our balcony.
Marietas Islands
The number one thing I wanted to do during our trip was a boat trip out to Marietas Islands. This is a full-day trip and although I don't care about the snorkelling, I really wanted to see the cave beach. They drop you off on one side and you swim through a little opening, arriving at a beach within a cavern. Super cool! You may even see Humpback whales. Unfortunately, due to COVID (I think), I didn't see any tours during our time there. Next time!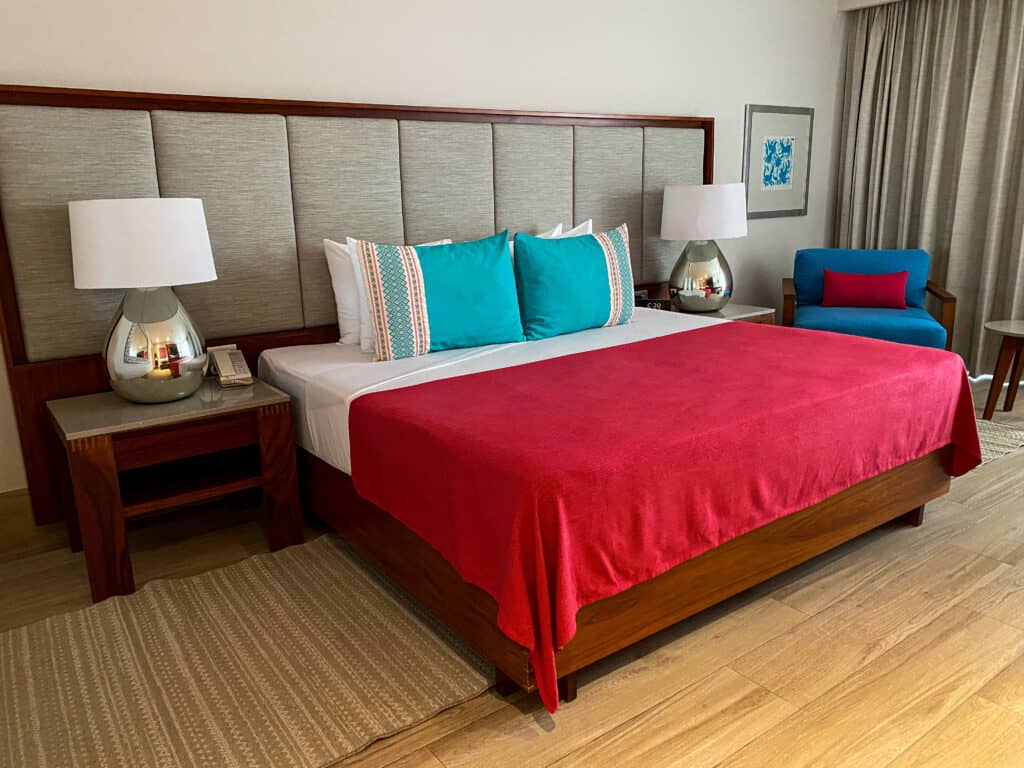 Puerto Vallarta all Inclusive Hotels
Although there are many things I would have liked to do in Puerto Vallarta, I was more reluctant due to COVID. I didn't want to be in crowded areas, on buses, or taking a packed boat trip out to some of the beautiful islands. Instead, I just wanted to lie on a beach and get a tan.
Puerto Vallarta is home to a lot of All-Inclusive hotels so it can be a tough choice. There's also a number of areas, such as the Marina, the Hotel Zone, Conchas Chinas, and New Vallarta. Each has its pros and cons.
Since we didn't want to be in the town or on a super busy local beach, we decided to go south of Conchas Chinas to a beach that was semi-private. This limits the number of people that would be on the beach, causing a COVID outbreak.
Thankfully, we stumbled upon Grand Park Royal.
After reading the reviews, I decided to reach out to them and see if they'd host us for a visit. Since I was coming before the busy Christmas season, they agreed.
Well, it turned out to be great.
Most of the reviews for the hotel are very good but I saw a few claiming that the hotel was in need of a renovation and that the food was not very good. Well, I don't know what those people are talking about. The hotel is beautiful and looks almost brand new, and the food was very good considering its part of an all-inclusive hotel. If you're expecting Michelin-star status, you need to stay at a VERY expensive hotel or just go to expensive restaurants. The food here was certainly tasty and we always looked forward to breakfast, lunch, and dinner. One guy even said the waves were too loud. Are you kidding me? Where do these people come from?
This hotel was honestly fabulous. From the moment we walked into the breezy lobby, we felt luxurious. Everyone was super kind and caring and the ocean views from our 9th-floor room were incredible. The room was also super spacious and we loved the welcoming non-alcoholic mojito. The hotel has three main restaurants – a seafood restaurant, a Mexican restaurant, and an Italian restaurant. All of them were good. Breakfast was held at the seafood restaurant and that was also great. We tried all sorts of things, including smoked salmon omelets, Chilaquiles, and Enfrijoladas, and Huevos Divorciados.
The hotel also has two beautiful pools in front of the sea, but we decided to divide our time between the beautiful semi-private beach and the rooftop bar, which is an extra charge over and above the standard all-inclusive. However, depending on the season (such as our time there in December), it's the first place to get the sun. It also has a semi-covered pool and is MUCH quieter than those on the main floor. So, if you want that romantic time, this might be a good option, even if just for a day or two. To make things better, they also have premium alcohol, so this is where I'd have my Black Label Whiskey and Cokes, as well as special Smokey Mezcal Margarhitia they made for me – many, many times.
Unfortunately, we only had three nights at this little slice of paradise, but it was worth it. I got to tan on the beach, get tossed around in the big waves, sip on endless margaritas and micheladas, and even watch stingrays swim about from our balcony. Did I mention how amazing the views were?
While I'll always be an adventurous explorer first and foremost, I can see how 3-4 nights at an all-inclusive resort is pretty sweet. I might even be able to stretch it to a week, but only if I did some daily activities as well. We're not much for lying around and reading books, but for half a week, it's a great way to unwind and chill, especially if you can find an all-inclusive adults-only Mexico resort.
Click Here for Prices and Availability at Grand Park Royal.
What about you? Do you like Resorts?