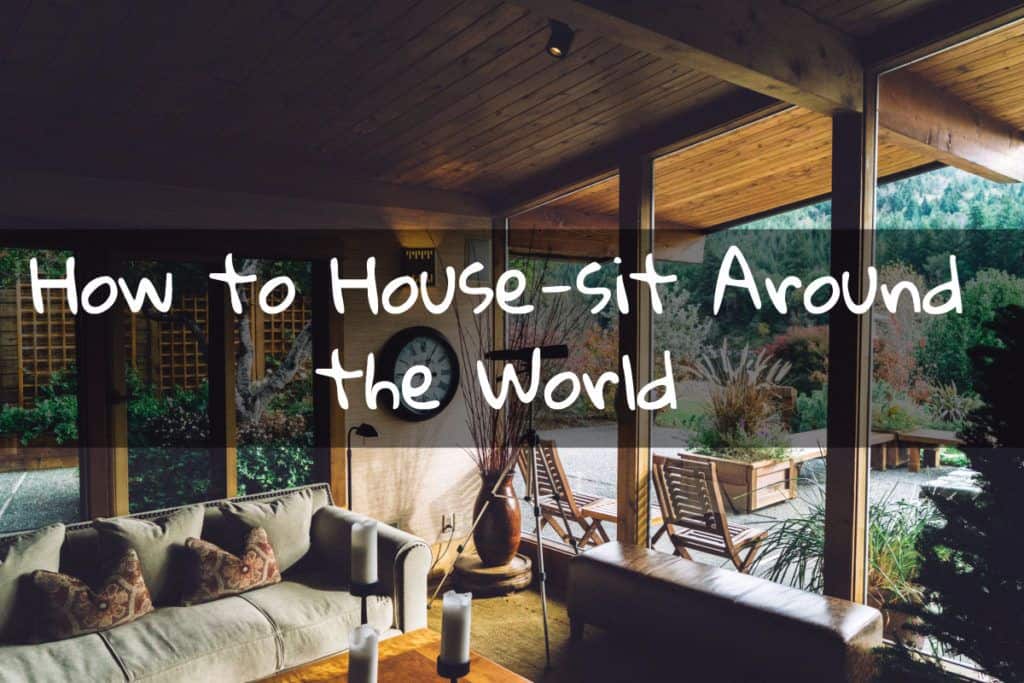 How To Become a House-sitter
House-sitting is a great option if you're looking to stay somewhere for a couple of weeks or more in one area. This can be really great for those wanting a local vibe as you'll be staying in someone's house in a local neighbourhood or in the countryside. House-sitting takes a lot of preparation in the beginning as you'll need to create a well-rounded profile and research all the listings. I find house-sitting much more fitting for those without permanent jobs or for retired couples, though it can be for anyone. Typically, it involves taking care of pets or plants, so you need to be ready to do your part in exchange for a free place.
Best Websites for House-Sitting:
TrustedHousesitters.com
TrustedHousesitters.com seems to focus on finding homeowners with pets. If you love pets, this is a great site to start with. The fee for using this website is about $85 per year.
Housecarers.com
House Carers is another popular house-sitting website. One of the things that sets House Carers apart is that you can register for free to see the different listings that come up throughout the year. Then, if a listing strikes your fancy or if you notice many that interest you, you can sign up for a membership starting at $50 per year. 
The Caretaker Gazette
This online and offline publication has been around since 1983. A yearly membership costs $30.
PRO TIP:
There's a lot of competition amongst house-sitters, but there are a few things you can do to increase your chances of being noticed and getting gigs, including the following:
Sign up for email alerts so you can be among the first to learn of new house-sitting postings in areas you'd like to travel to.
Respond to the new postings as quickly as possible (since homeowners are often inundated with responses and will only read the first few).
Be professional in your initial communication to the homeowner. Look at it as a job application; show them you've read their posting thoroughly by demonstrating why you'd be the best house-sitter for them, rather than making it about you and all the reasons why you want to stay there (for free). 
If you're looking to live rent-free on land for a while, house-sitting can be a great opportunity. Many people are surprised that you can take care of people's property for rent or look after their animals. Not only is it great to find "free accommodation", but it might also give you a chance to live in some properties you never thought you would be able to afford to live in!
**
Have you house-sitted before? Have any tips or new websites for house-sitting? Let us know in the comments!