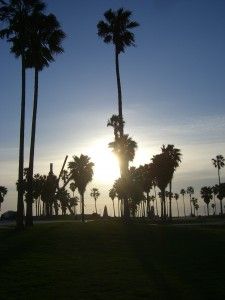 This is a quick introduction to a new project I've started working on.
It's called zero to 100 and it's about me challenging myself to go from zero income to $100,000 per year.
However, I don't want to just aimlessly chase $100,000 a year. If the goal was simply to make $100K by any means necessary, I would just delete this post, go get a job at an oil company in my hometown, and start making $100K instantly.
The $100K I am aiming for is going to be from doing things I enjoy, feeding my entrepreneurial spirit, and making it through online sources so that it gives me the location independence thats needed for my big passion: travel.
This is both a very hard and intense goal considering I have never made that much money before and that I'm starting from scratch. Even though $100K is quite easy to earn where I am from, it's not the type of job I would want to do for the rest of my life. Creating $100K on your own is much more difficult but much more rewarding. The actual goal with this project is to make a great amount of money doing things that I enjoy, finding and enhancing my strengths, and having the freedom and location independence to travel, have adventures, and spend time with friends and family.
Zero to 100 also stands for attaining 100% satisfaction with myself and everything I do. In other words, I want to be 100% happy with what I do in work and life. I want to be creative and develop my ideas into something special. I want to feel that my key strengths and passions are blended together to create something wonderful.
As time goes on, It may develop into a site of it's own but for now I have decided to write about it on A World of Inspiration and let you decide if you like it and/or think it can blend in with AWOI.
At the beginning I will likely be focused on creating some passive income (at least enough to cover basic expenses), searching for strengths and passions, building relationships and mentorship opportunities, and also thinking about bigger legacy type projects that will really leave some lasting impressions on those involved. In fact, zero to 100 is a legacy project because it will literally teach you about all the things I mention above.
What makes zero to 100 cool for you?
You can literally watch someone (me) go step-by-step from earning zero per month to earning lots of money per month. I am a beginner with very little experience which means if I can do it, so can you. My only online experience thus far is primarily with A World of Inspiration. I'm going to focus on making enough money to be comfortable but have given it a goal of $100K to be exciting and big enough to keep the motivation going for as long as this takes. I am also aligning the goal with the type of lifestyle I want and you should do the same. In my case, I want to enjoy what I do and have the freedom to travel as I please.
You can learn from my many mistakes that I am sure to make and read my reviews/attempts of many different ways to make money online. You can see what tools, books, or different things I use to make things happen. I am also going to interview online entrepreneurs along the way and write about various ways to find or build upon your passions and hobbies. I won't involve myself in all the ways of making money online or that would just get crazy.
You can create your own zero to 100. As you follow along, you can pick and choose what you think works for you, try it out, and join a group of like-minded people who are trying to achieve the same thing. One big giant mastermind group.
What do you think of this new project?