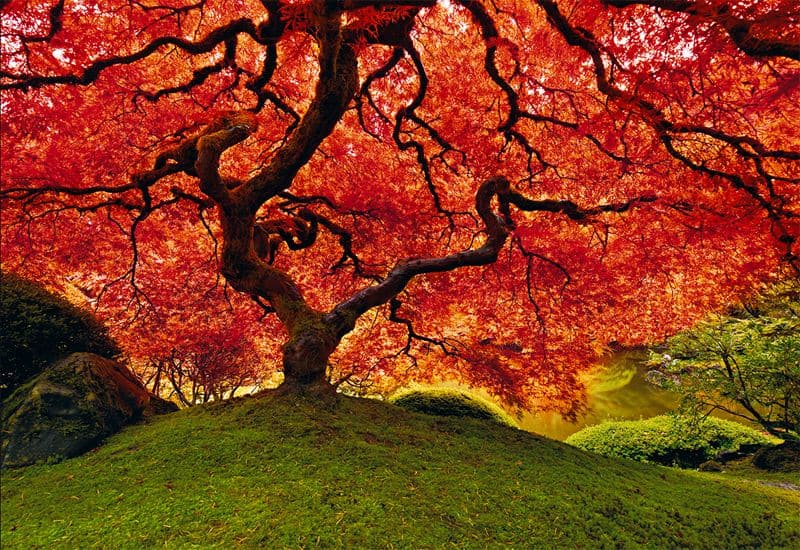 (This is an old post that needs to be updated. Please visit the main page where you'll find the newest articles and photos)
Before you read this post, I wanted to let you know about the free inspirational ebook I just released. It's 60 pages and features 20 well known bloggers and online entrepreneurs answering what inspired them to do something remarkable in life. I have also included some great photography, featured some great organizations, and added questions that will give you a spark to start following your own dreams and passions. Everyone has told me it's an amazingly inspiring ebook and you can check it out for free at A World of Inspiration. (please note: this page has now changed so you will be re-directed to the home page where you can become a member and receive a free photo ebook!)
___________________________________________________________
Last week I made my first trip to Las Vegas. The city had never really been a magnet for reeling me in but when a best friend brings it up and we find flight and hotel deals for $200, I can't pass it up.
It was a hot and dry night when we arrived in Vegas. Amazing night temperature and a strip full of lights. We checked in to the Excalibur hotel and immediately headed out to enjoy the night.
The next morning we joined a few others who had flown down and headed to the mall at Mandalay Bay. Next thing I know, I find myself in a Peter Lik art gallery. A couple years back, one of the boys had bought a few pieces while on vacation and wanted to make another visit. I'm glad we did.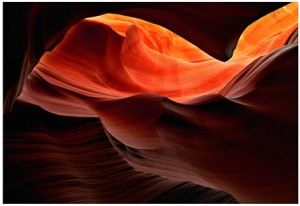 The walls were lit up by colorful photos of beautiful landscapes from around the world. The pictures were stunning. I have never seen photography art quite like this. It was almost as if the photos were backlit or 3D. We picked out a couple framed pictures and were seated in a back room on a nice leather couch. After sitting, the picture was hung on the wall in front of us and we were given a few bottles of Stella Artois. Then the salesman would dim the lights to demonstrate how the picture changes color. It looks almost as if your actually watching a sunset.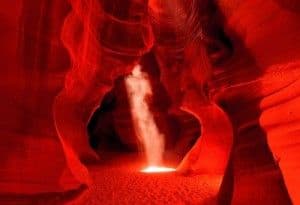 I had to ask how this was done. In a nutshell, they are done with silver halide film. This is very expensive and explains in part why the pictures sell between $2000 and $150,000 each. Mix in the proper lighting and a beautiful frame and the wall seems to come alive.
Peter lik also offers amazing books featuring many of his best shots without the heavy price. One books that is absolutely breathtaking is Spirit of America. This features Peter Lik's best photographs from across America all laid out in a stunning landscape book.
Of course, a Peter Lik collection wouldn't be complete without a landscape book of his home country of Australia. This beautiful book features stunning photography from down under.
Another book I noticed while browsing the gallery was called Las Vegas and obviously, featured beautiful photography in and around Las Vegas, the current home of Peter Lik photography. This book is expensive but fans seem to love it. When Peter Lik and the glowing red of the canyons in the Nevada desert come together, magic is created.
I have always loved photography and taking landscape pictures but this gallery has sparked the urge to buy a better camera and learn some better techniques. I am a huge nature lover and when I see pictures like this, they make me realize yet again the beauty that exists all over the world.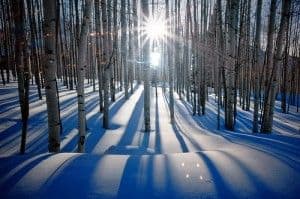 Get out in the world and see the beauty around you. If that doesn't inspire you in some way, I'm not sure what will. 🙂
Coming up soon… more amazing photography from a camping trip on Vancouver island and an interview with another Matt who has a site showcasing his photography and plans on creating a life around something he loves.
If you liked this post, you'll want to subscribe to the site so I can keep you updated free of charge. Take some time to browse the site and let me know what you think. Let me know what you liked and what inspires you.