In the 23rd episode of the Live Limitless podcast, I chat with Lord Derek Loudermilk of DerekLoudermilk.com.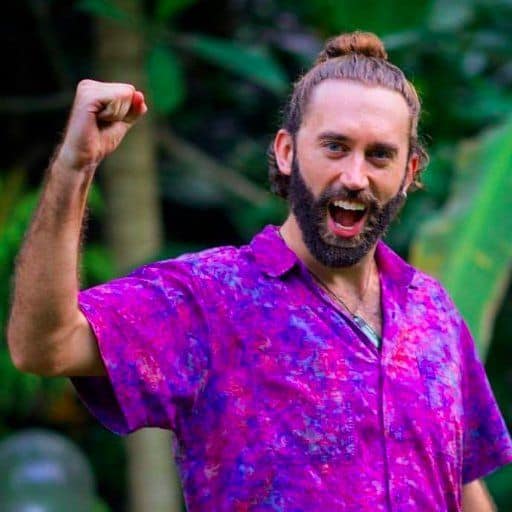 Lord Derek Loudermilk? Well yeah, who wouldn't want to become a lord when it costs just $50 via Sealand.com. It's true. You too can be come a lord for a nominal fee. This is one of the many interesting conversations I have with Derek during the interview.
Derek is a former professional cyclist and scientist who became a digital nomad as a writer, podcaster, and coach. He is the host of the Art of Adventure podcast where he interviews world-class performers doing incredible things in Global Exploration, Human Performance, and Entrepreneurship. He is also the author of the soon-to-be-released book Conductors, which he successfully launched on Publishizer.com.
Derek and I have a lot of similarities such as our passion for adventure, which leads to an interesting and inspiring conversation. If you're looking for some tips, tools, and inspiration for bringing more adventure and excitement into your life, this episode is for you!
You can learn more about Derek at DerekLoudermilk.com.
In this episode, we talk about:
The importance of quests and bucket lists,
His transition from microbiologist to podcaster,
How the 4-Hour Work Week kickstarted the digital nomad revolution,
How genetics play a large role in our happiness,
Derek's income streams,
Podcasting and the benefits of having a platform,
How to make your dreams a reality,
How to become a lord,
And MUCH more…
Listen below or download from iTunes by clicking here. (Please note: If you're reading this from email, you may need to visit the site to listen)
Podcast: Play in new window | Download
Subscribe: Apple Podcasts | Google Podcasts | Email | RSS
If you're running short on time;
03:00: When Derek Met Derek Sivers,
07:00: Where Derek is living now,
08:30: Derek's quest to live on every continent for 3+ months,
11:00: His transition from microbiology to podcaster/writer,
13:40: How the 4HWW kickstarted the digital nomad revolution,
14:30: How genetics play a large role in our happiness,
19:40: What businesses or income streams does Derek have,
24:40: We talk about podcasting and the benefits of having a platform,
26:00: The coolest quests/ideas he's brought into fruition,
28:15: Using personal goals as marketing,
31:00: We talk about how to become a lord or a baron,
32:30: Next bucket list goals,
33:40: We talk about Trump and discontent,
36:40: We talk about robots and creating experiences for people,
40:10: Basic universal income,
42:25: Any tips for someone looking to make their dream a reality,
45:40: Why it's easier to think big,
47:40: We talk about Derek's new book Conductors,
50:40: Tips for writing a book,
52:40: Why he chose Publishizer to crowdfund his book,
59:10: Why Derek collects wooden boxes from around the world,
1:01:00: Physical objects and the horcrux of Harry Potter…
Links from the show
***
Did you enjoy this interview with Derek Loudermilk?
Please leave a review on iTunes and share with your friends. This would mean the world to me.
If you have a question for either of us, leave a message in the comments and we'll get back to you.
-Matt