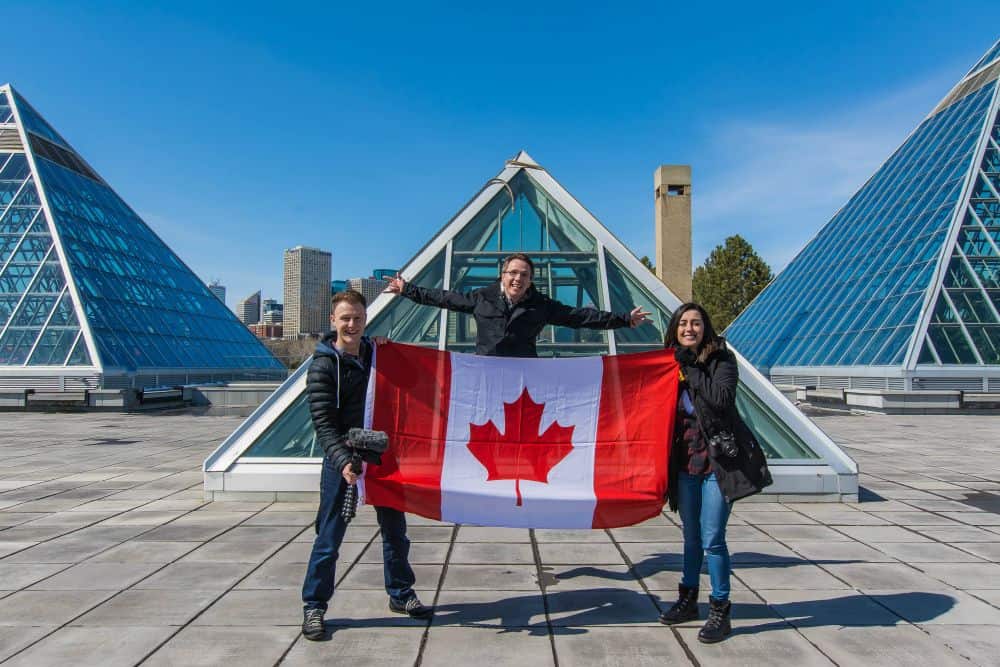 It's interesting how life works at times. Last year I was miserable. With the local economy crumbling all around me, I felt like I was drowning. I couldn't find a job, my condo dropped in value by almost 35%, I got hit with a special assessment of $45,000, and had to rent out my apartment at a loss of $500 per month. Life really sucked. While staying hopeful was difficult, I kept telling myself to keep thinking big. After all, I get most of my inspiration from living limitless.
Around Christmas time, I started thinking of what I could do in 2017. With a 9% unemployment rate affecting my city, the chances of getting a decent job were pretty slim. As far as I could tell, this wasn't going to improve for quite some time. So, I began thinking of other cool things I could do. As a travel writer and photographer who's always wanted to create a travel show, I began thinking of big ideas. Then, one felt like a home run. 2017 just so happened to be the year of Canada's 150th birthday. The country was celebrating it in a big way. I have a Canadian travel blog called Must Do Canada. What would be a cool thing to do to celebrate Canada's big birthday?
Then it hit me. A 150-day road trip. But not just any road trip. A multimedia road trip where we feature iconic attractions, local delights and interviews with everyday Canadians about what they feel makes Canada the great country that it is. This is actually something that I have been asking myself for the last few years. As someone who has spent many years backpacking around the globe, I've come to realize that Canada has a pretty darn good reputation everywhere I went. Whether I was talking with someone in Asia or someone in Europe, most people look up to Canada for one reason or another. Some admired our vast nature and low population while others admired our kindness and openness. Some people dreamed of exploring Canada as a tourist while others dreamed of immigrating here and beginning a new life. Regardless of the reasons, it was obvious that Canada had done something right.
Now don't get me wrong. Canada has done its fair share of atrocious things in the past, most notably to the indigenous people. However, in comparison to many other countries, I can't think of another country striving to be as perfect as Canada is. With nationalistic political uprising around the world, Canada all of a sudden looks like a beacon of light. Some said that Canada may even be the world's first post-national country. After all, we've always been known to be a country with no core identity.
But I wanted to find out more. I wanted to know why people admire Canada. What makes Canada special? What do everyday rural and urban Canadians think? What do immigrants and refugees think?
Canada's Road to 150 was born.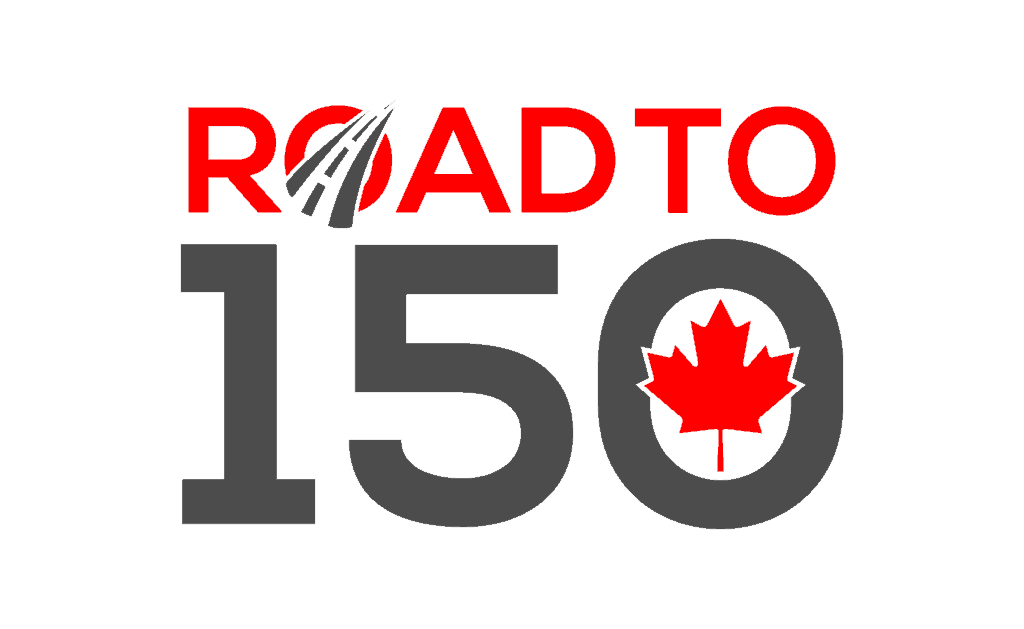 However, there were two problems. First, we needed a filmmaker to make this happen. While my wife and I certainly could have used our own cameras to shoot video along the way, it just wouldn't be the same without a professional behind the lens. Second, we had no money. Literally, no money. Also, as I didn't think about the project until the end of December, I was too late to apply for any of the lucrative grants available for Canada150 projects. It's a shame too because this would have been a great signature project for the country to get behind.
The first problem was solved with one phone call. As I began to think about potential filmmaker friends, one guy came to mind – Justin Brunelle. I met Justin during a military role-play exercise back in 2016. One of my "odd jobs" in 2016 was acting as a villager in a three-week military exercise in Northern Alberta. Not only did I get to fly in chinook helicopters but I also got to work with special effects, which is where I met Justin. I knew that he was a professional filmmaker and I knew he was transitioning into the whole adventure video/vlogging world. I called him up and immediately, he said: "I'm in!"
The next part was going to be more difficult. With only a few months to raise money, I knew it was going to be hard. Plus, I had never done anything like this before. First, most corporations have their budgets allocated before the end of the year and second, we only had an idea, which we had to sell. There was nothing we could do about the timing but we did do something to prove our concept. We all met up in Calgary and drove to Banff and Lake Louise to film a pilot episode that we could show to potential sponsors.
This ended up being the best decision we could have made. Not only did it prove the concept to ourselves but it was that video that enabled us to land our first major sponsor and to generate interest with an audience. After hearing so many positive responses to not only the idea but also to the video, I emailed over 200 companies. Some small, some big. Short on time, I emailed any company I could think of that had some aspect of travel to their business. Then, Karla mentioned Best Western. This hotel chain, which is conveniently located all over the world, has stood out to us amongst our travels. We've seen it everywhere and we're impressed by their global reach. We agreed that they would make an excellent sponsor and I crafted an email to send to their headquarters.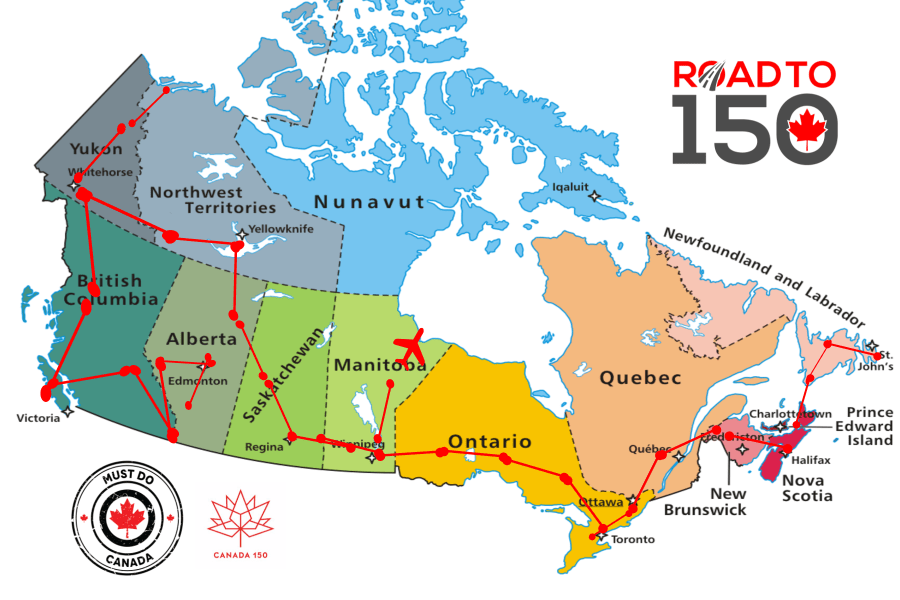 Next thing you know, I was on the call with their marketing team. We discussed the idea, the possibilities of working together, and a potential sponsorship package. After a few weeks of emailing and Skype calls, Best Western decided to sponsor us. Their Canadian team had been looking to get involved in a Canada150 project and what better way than a 150-day road trip across the country? Not only were we looking to engage Canadians as to what makes them proud of their country but we were also looking to do a travel show, experiencing some of Canada's most iconic attractions from coast to coast to coast. We agreed on a deal and went to work, spending more than 8-weeks (and ongoing) planning the trip. We knew we still needed another sponsor or two to fund other parts of the trip but with a big portion taken care of by Best Western, I was confident enough to make it happen. Flash forward to today, May 1st, 2017, and we're only two days away from flying east to start our road trip in Newfoundland. Karla and I will spend the first week buying a pre-owned car for the trip and visiting family. Then, Justin will fly in on May 13th and we'll kickstart the Road to 150 on May 15th from Cape Spear – Canada's most Easterly point.
From there, we'll be driving West and North, meeting people of all backgrounds, and experiencing activities such as snorkelling with Beluga whales, watching Canada Day from Parliament Hill, riding a helicopter over Niagara Falls, sitting under the Northern Lights in the Yukon, taking a cruise on Lake Minnewanka, and witnessing massive Icebergs in Newfoundland. We'll also be doing many of the top road trips in Canada, including Cabot Trail, the Icefields Parkway from Banff to Jasper,  the Dempster highway,  and more. We've never been to Whistler before either, so we're hoping to partake in some of the many things to do along the Sea-to-Sky Highway. It's truly a trip of epic proportions and we're going to be capturing it all on video, written words, and photography as we share the experience with Canadians and with the world. Whether you're interested in Canada's wild tourism or in the underlying values of what makes Canada a great country, I hope that you follow along and find it both entertaining and educational.

As I mentioned at the beginning of this article, it's interesting how things work out. I've always told myself that no matter what, I'll always try to think big and to make dreams happen. When I asked Justin if he wanted to be a part of this adventure, not only did he agree but he said that I was making his dreams come true. Not only would he be travelling across the country but he'd be capturing it all on video, giving us hundreds of hours of incredible footage.
That was an inspiring moment for me. Not only had I helped make my own dreams come true (being the host of a travel series, snorkelling with whales, seeing icebergs, working with a major brand, etc) but I was also making someone else's dreams come true, which is something I had always wanted to do. After all, that's why I started Live Limitless.
So while I can't predict what will happen next year or what opportunities will arise from this adventure, I can guarantee that it's going to be an incredible journey, both personally and professionally and that every step of the way, I'll be thinking big and limitless.
**
Although this trip is long over, you can learn more about Canada by visiting some of our top articles, such as: