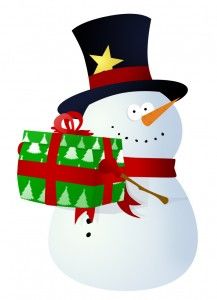 Merry Christmas Everyone! I hope your all having a wonderful day with family and friends and if your at work (like my brother), know that your family is thinking of you and can't wait to see you when your off. I hope you have been to some wonderful Christmas markets. Originally I was going to write about reflection on the year past and goal setting for the year ahead but I'll leave that until next week. Since it's Christmas I'd like to reflect on some of the great organizations and cool people I came across in 2010 and would like to say thanks to for all the inspiration you have given me throughout the year.
Earlier this year I bought 100 copies of the "Four Hour Work Week" so that I would have the opportunity to go down to San Francisco and meet Tim Ferriss and other cool people in the online world. It was a cool experience to have dinner next to Tim and 20 other participants from around the world followed by a party on a warship at the San Francisco harbor. Aside from quick introductions with Ramit Sethi, Kevin Rose, and Paula Abdul, I managed to briefly meet Noah Kagen of AppSumo who I asked to be my "voice" that yells at me to keep me motivated towards my dreams of location independence and online entrepreneurship. Noah was surprised I would come all that way just to network with people doing what I want to do and agreed. Thanks Noah!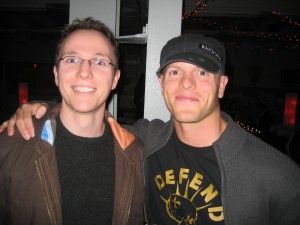 I then read a book called "Leaving Microsoft to Change the World" which I wrote about in an earlier post. This is the story of John Wood; a former high-level executive for Microsoft who chose to quit and start a non-profit organization called Room to Read. Room to Read helps build schools and libraries for children in less fortunate countries as well as supply them with books (in both English and their language) and grant scholarships to girls so that they can become educated and pass that on to their family. The organization is one of the best and the book brought tears to my eyes.
I also started A World of Inspiration in the middle of 2010 and along the way began to read other blogs that looked interesting and asking them for tips along the way. Chris Guillebeau was the first person I had found who really inspired me to build a great blog, a great business and to help people. Although extremely busy, Chris has always replied to emails and also did a short interview for AWOI. Thanks Chris and I look forward to meeting you both in Calgary and at the World Domination Summit in Portland Next year.
Another cool dude I ran into early on was Tyler Tervooren. Tyler started his awesome looking site not to long ago either but has put a lot of hard work into a great design and great content for his readers. After reading about some of Tyler's future plans I realized we were similar in some aspects and reached out to him for an interview on AWOI. Tyler has also shared many emails with me and has inspired me to continue improving the blog and building a business.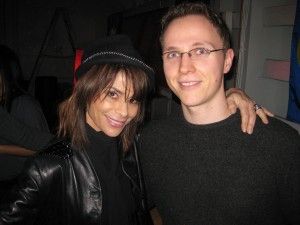 Commenting on other blogs in a great way to meet people in many online communities. Commenting on Chris Guillebeau's blog helped introduce me to Raam Dev and Matt Koenig. Raam Dev runs a blog that inspires me to write every time I read it. He is a great writer and shares lots of wisdom to make this world a better place. Raam has been one of the most helpful people in both giving advice as well as welcoming me into his E-book "Small Ways to Make a Big Difference". When I first emailed Raam for an interview on AWOI, he was traveling around India for 6 months but he still took the time to answer some questions. You'll definitely hear more about Raam on AWOI in the future!
Matt Koenig runs the site Matt Koenig Photography as well as a new project titled 1 Year Sabbatical. When I looked at Matt's photography site, I asked him to do an interview for AWOI. How could a Matt say no to another Matt right? Since then, we have kept in touch and when I found out Matt and his family are moving to Indonesia (one of my favorite spots) we decided to plan an event that we could invite lot's of inspiring people to. Stay tuned, as this will be exciting. Thanks Matt!
Another person I happened to be introduced to online is Aaron Ross. Aaron runs a site called Pebblestorm and a course called Unique Genius. Before I enrolled in the course, I actually met up with Aaron in Santa Monica while I was in LA. We had some wicked hot chocolate and I told Aaron some of my dreams for the future. Later I enrolled in the program which helps to find buried passions and blend them into a business which has been fun and has also introduced me to lot's of new people including Wakato and Trond who I visited while in Japan last month. Aaron is another dude I will interview on AWOI and hope to include in many future projects down the road.
Other great people I have met since blogging are Lex Garey who is also in the Unique Genius program, Wandering Earl who gave me some awesome advice for my acting career, Matthew Peters who I met in San Francisco (ended up eating IHop at 4 am) and who I am writing a guest post for in the very near future, and tons of other amazing online personalities that I hope to get to know better in 2011!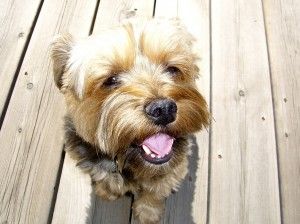 I'm also thankful for some of the people I met at work before I left, for all the friends I met during the filming of a movie I acted in as well as a play that just recently ended, JCI (Junior Chamber International) for welcoming me into their organization and taking me on so many trips throughout the year, my new friends in Japan, my lovely girlfriend in Mexico City who will be in Canada soon, and of course my friends and family whom I love more than anyone on the planet. Thanks mom and dad for being so loving and supportive always. You're the best!
And last but amazingly far from least, thanks to all the readers who enjoy my writing. Your really the only reason I feel inspired to share my thoughts on the blog and I will continue to improve and provide great content for you for years to come. Thank you so much.
I hope I haven't missed anyway as I try to look back on 12 months of new friendships. It's been a great year of meeting new people but I aim to make 2011 much more exciting. Merry Christmas to all of you!
Now go enjoy your time with family and friends.
Merry Christmas,
Matthew G. Bailey