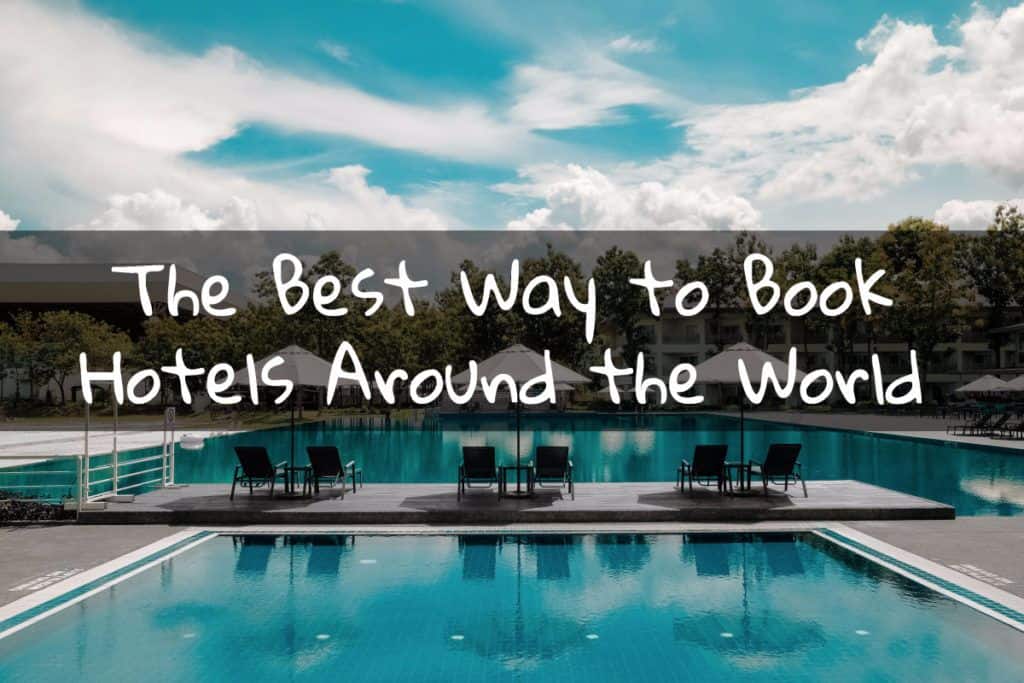 HOTELS
Hotels are definitely the most common type of accommodation when traveling the world but they're also the most expensive option. I typically only use hotels when I'm in a major city for a couple of days or when I'm on a road trip and need to stop in a small town off the highway. However, hotels are common and plentiful, which make them an easy choice wherever you go.
Below are some websites that make booking hotels easy and cheap:
Booking.com
This is your basic hotel booking site with large amounts of inventory all over the world. What I like is that they also include some hostels, which gives many cheaper options.
Priceline
(www.priceline.com)
Priceline is my favourite site for booking 4-star hotels. Not only is it fairly easy to get half-price discounts but it can be exciting as well. Priceline can be used just like any other booking engine but the fun part is using their Name-Your-Own-Price option. This allows you to bid for a hotel rather than simply paying the rack rate. However, when using this function, you can't choose a particular hotel. Instead, you choose the area and class of hotel and the amount you wish to pay. This is why I prefer to use it for 3 or 4-star hotels. If your bid is accepted, Priceline will then tell you the hotel you won and you cannot cancel or change the booking. If this is unsettling to you, opt for Priceline's normal booking engine or just use Hipmunk or Hotwire. 
Personal story: A couple of years ago I used Priceline's Name-Your-Own-Bid feature for Vancouver, Canada. I used my pro tip (see below) and ended up staying in the Sheraton in downtown Vancouver for only $80 per night, which was less than half the price on other booking engines. When I got there, I asked if I could have a good view and ended up being on the 27th floor with a private balcony for an amazing view of the Pacific Ocean. How incredible is that for a Vancouver weekend getaway!
Pro Tip:
Visit betterbidding.com before making a bid on Priceline to see what other people have been getting in certain areas and what the lowest winning bids are. This will help get you the best price. I never pay more than half price when using the Name-Your-Own-Price function of Priceline. 

Hotwire
Hotwire is also one of my favourite booking engines for hotels. It has a similar type of service like to Priceline where you can blind-book a hotel. Instead of bidding, however, they will tell you that they have an amazing rate on a 3-or-4-star hotel in a particular area but you won't know what hotel it is until you book and pay. Some people might find this unsettling (just like Priceline) but all the hotels included on these kinds of sites are pretty good and I've never had a bad experience. Is there such a thing as a crappy 4-star hotel? Also, you can see the ratings of the hotels before you blind-book, which adds a certain level of comfort. 
Travel Pony
(www.travelpony.com)
Although I haven't used it personally (yet), I'm told that the rates are often cheaper than other booking engines out there.
Expedia
Expedia is a classic. They've been around forever and are probably the first site many people think of when it comes to booking a hotel. Personally, I prefer to use sites like Hotwire and Priceline for hotels but it's always good to compare prices and Expedia has the largest database. I've also been told that Expedia is a great site for booking packaged travel deals and cruises. 
Rocketmiles
This is also a relatively new booking engine for hotels. What makes Rocketmiles different is that you earn frequent flyer miles by using them. They work with the most frequent flyer programs and you can choose which reward program you want to earn points with. Expect to earn around 3000+ points for each night you book. However, I've noticed that their prices tend to be higher than other booking engines so make sure the price difference is worth the points that you are getting.
Agoda
Agoda is a great website for accommodation in Asia. Keep in mind though that depending on where you're visiting in Asia, it might be better to just speak with the locals about how and where to find a place. There are many guesthouses that will never show up in a booking engine. However, if you value having your accommodation in advance, make this your primary website for guesthouses and hotels in Asia. They have the most robust inventory and offer the best rates.
**
Do you have any other websites you recommend for booking hotels? Let us know in the comments and we'll update the article!