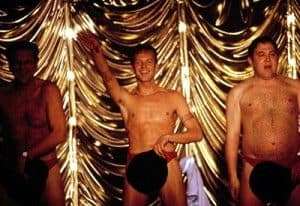 A while back I learned the importance of saying yes. Saying yes to challenges that scared me. As a teenager who was to shy to step outside the box in case I embarrassed myself, I constantly limited all my opportunities in life. Little fears that I had would stay fears because I was to shy or embarrassed to challenge them head on. Then I realized how important it was to say yes to doing things that scared me, facing my fears, and growing as a result.
What's something that scares you that you have always wanted to do?

Since I was a kid, I had always liked being in front of the camera. I always wanted to be in a movie. Whether I was a good actor or not could be argued but either way, I was to shy to get out there and just give it a shot. So what I did was enroll in a public speaking course. My theory was that if I felt comfortable speaking in front of a crowd, I would be more comfortable acting in front of a camera. Thanks to the little boost in self-confidence and my aptitude for throwing myself into anything, I started looking for small acting gigs.
The biggest example to date was this past summer when I auditioned and received a leading role in an independent student feature comedy movie. Since it would be my first time speaking in a movie with people I didn't know, I was a little nervous. However, after a couple days and getting to know everyone, It went awesome and was no issue at all. I had a great time and can't wait to see the finished product.
While going through this process, I was thinking how acting on a stage must be way more frightening than acting on camera. you have to memorize lines and you can't simply yell cut. You have to be on every night and there are people watching your every move. It scares the hell out of me.
So why not do it right? That's what I thought. About 3 weeks ago I went and auditioned for a comedy christmas play happening in Okotoks. Realizing I don't have the vocals for live theatre, I didn't think I had a chance but thanks to my great skills and a very low turnout, I got the part of the policeman. Now, you might think that's crazy enough but it actually gets worse. In act 3, I become hypnotized and start stripping down to my boxers. I tear off my police jacket and shirt and then rip away the velcro-sided pants I'll be wearing as I do a "sexy" stripper dance to the music from The Full Monty. Now might be a good time to get back into the gym.
Wow, talk about nervous. My sister told me "You jumped out of a plane so it shouldn't be that hard" but this is different. This involves taking off my clothes while acting in my first play in front of a paying audience.
As scared as I am, I accepted the part and have been rehearsing 3 days a week. The play starts in November and runs for 3 weeks straight. I'm also going to miss the last 5 rehearsals as I head to Japan. I hope my memory doesn't fail.
I figure when it's all done, I'll be that much more self-confident and ready to toss myself into more fear-inducing experiences and see what new opportunities unfold. Who knows, maybe one day you'll see me in a movie with Seth Rogen. That would be very sweet.
_____
What's something that scares you that you have always wanted to do? Maybe something you have wanted to do since being a kid but have been to shy or embarrassed to try it. Maybe you think you don't have the talent.
Trust me. There's no harm in trying. Don't worry about what others may think. Your biggest critic is yourself. If it's something really big, just take some smaller steps to get warmed up for it but never lose site of that goal. When your done you will feel amazingly self-confident and empowered. Then you'll be ready for your next challenge!
Write it below in the comments. I'll be sure to write back and convince you to do it! Maybe others reading this have done it as well and can help you through it. The first step is revealing it so we can hold you accountable 🙂
_______________
If you like what AWOI is about, please subscribe (big orange box) so I can send you FREE updates. If you prefer RSS, you can sign up right below the orange box. Take Care!