Annual reviews are not normal for me. Unlike those who methodically go over each year of their life and meticulously plan for the future, I like to kind of go with the flow and say yes a lot. For some this can be disastrous but for me, I enjoy it. For the most part, my energy and enthusiasm for life and travel and creating things keeps me growing. At the same time, I can see how going over the past year can be a grounding experience and one that can either make you grateful for everything you did or give you a kick in the ass to really change things for the year ahead. As far as planning, I can also see the benefits of at-least creating a rough roadmap for the following year as a way of guiding your thoughts and activity and gaining some focus.
For me, my passion is actually what gets in the way of business. If it wasn't for traveling 6-8 months each year, I would probably be raking in the money. I'd have much more time to focus on more income streams and much more time to focus on marketing. But hey, we only live once and I know that atleast the way I travel (off the beaton path, months at a time, etc) will slow down once I have a family.
Anyways, as I sit here in Mexico City with just over a week left before flying to Costa Rica, I think it's a good time to reflect on the past 12 months and make a rough plan for 2015. By writing this publicly, I hope to hold myself much more accountable and I also hope to inspire those who read it to possibly do their own plan, change things up or rejoice in how amazing your life really is.
Let's begin.
In the Year 2014…
I got Married
The year started out with a big bang. My wife and I were once again in Mexico City but this time getting prepared for our beach wedding in Ixtapa. After being legally married in Canada, we got ready to welcome almost 100 family members to the beautiful hotel of Las Brisas for what became one of the best parties of our lives. People got injured, all the booze was completely finished and everyone said it was incredible. The party was an absolute blast but so was the ceremony. Despite the stress following up to the event that I wish we had done without, the ceremony was as beautiful as I could ever imagine. I still remember seeing Karla walking down the aisle while birds dove into the ocean in the background. As we said our vows and family gathered to take pictures, the sunset created a magical presence of orange and pinkish colours as the waves crashed behind us. It was perfect. It was also an incredible experience to have close family and friends all gathered in one stunning location for fun and relaxation.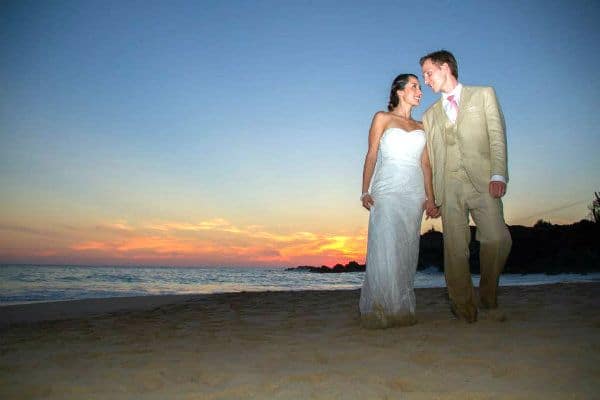 I continued traveling the world…
As I write this, we continue our travels in Mexico City but the beginning of the year was where the true adventure set in. Rather than a typical one-week honeymoon on a beach, we backpacked for four months through the countries of Colombia, Ecuador, Peru and Bolivia. We first took a side trip to Cancun where we scuba dived in Cenotes, drove Ferrari's and climbed pyramids. In Colombia, we made an unforgettable 4-day hike to the Lost City, played around in a mud volcano and slept high in the mountains at local coffee plantations. In Ecuador, we watched a volcano erupt and flew to the world-famous Galapagos for an unforgettable week-long diving cruise where we swam with hammerhead sharks, seals, penguins, dolphins and schools of tropical fish. In Peru, we flew over the ancient Nazca lines and hiked the Inca Trail to Machu Picchu. In Bolivia, we spent a week in the Amazon, five days exploring the salt flats and two weeks volunteering at an animal refuge. It was an absolute blast and considering that we used travel hacking to make the flights almost free, it was a success. When we came back to Canada, we continued the adventure and took a six-week horseback trip through the Canadian Rocky Mountains. We then went back to Burning Man for the second time in a row and had just as much fun, if not more, than the first year. This time we met up with some of the friends we met at the Bolivian animal refuge, which added to the experience of it all. Every time we visit Burning Man, our love grows for the event and we sincerely hope we make it back next year.
The Location Independent Business…
At the beginning of the year, I launched the new website for Canadian Free Flyers, the Canadian travel hacking membership site I set up in late 2011. The new design is a beautiful success and looks much better than my old blog-style version. At the same time, I learned that a nice design doesn't equate to better sales. It certainly makes it look more professional but marketing and sales is still key. The site continues to grow but much slower than I would like. I hope to make more efforts with this site going forward.
I created another blog called MustDoWorld.com, which is still in construction but will feature much more travel stories from our adventures as well as the best things to do in every country in the world. It's an offshoot of my other blog MustDoCanada.com, which features the best things to do in Canada.
I took on some freelance writing work as well during the last month and though I'm getting bored with writing travel guides, the pay has been pretty good for how easy the articles are. It certainly helps for the big adventures we have coming.
I also took a sales job this past summer to learn more sales skills and challenge myself. Considering it was a door-to-door position, I really put myself in an uncomfortable situation, which is what I do. however, I surprised myself by becoming quite good at it and winning top salesman a number of times. I certainly have much more confidence since taking on this position for just a couple of months.
Overall, I'm satisfied with the steps I took to position Canadian Free Flyers but disappointed with how many projects I took on through the year. This left me spread out and unable to truly capitalize on one thing, which lead to some anxiety and frustration. Even though focus seems to be a skill set of mine, I did not put it to use in 2014.
Relationships are Strong…
Though traveling so much eliminates the ability to make new lasting friendships in my home city, I've managed to keep my good friends around. I try hard to hang out with them when I'm back or organize mini trips and despite the difference in paths, it seems like nothing has changed when we hang out. We're all just happy for each other and interested in having a good time. I've met hundreds of new people online and on the road so my worldwide network continues to grow. I also spent quite a bit of time with family when I'm back in Calgary and all those relationships are as healthy as they've always been. If I could find one fault, it's not having close friends with similar interests. I certainly have some online friends that I cherish but with all the travel and projects, it's hard to keep in touch regularly.
Death…
There has been a number of deaths in the family this year mostly related to cancer, which constantly reminds me to keep doing what I'm doing – learning new things and creating a life of excitement, growth and love. We never know when our time is up and this one of the things that truly makes me want to live.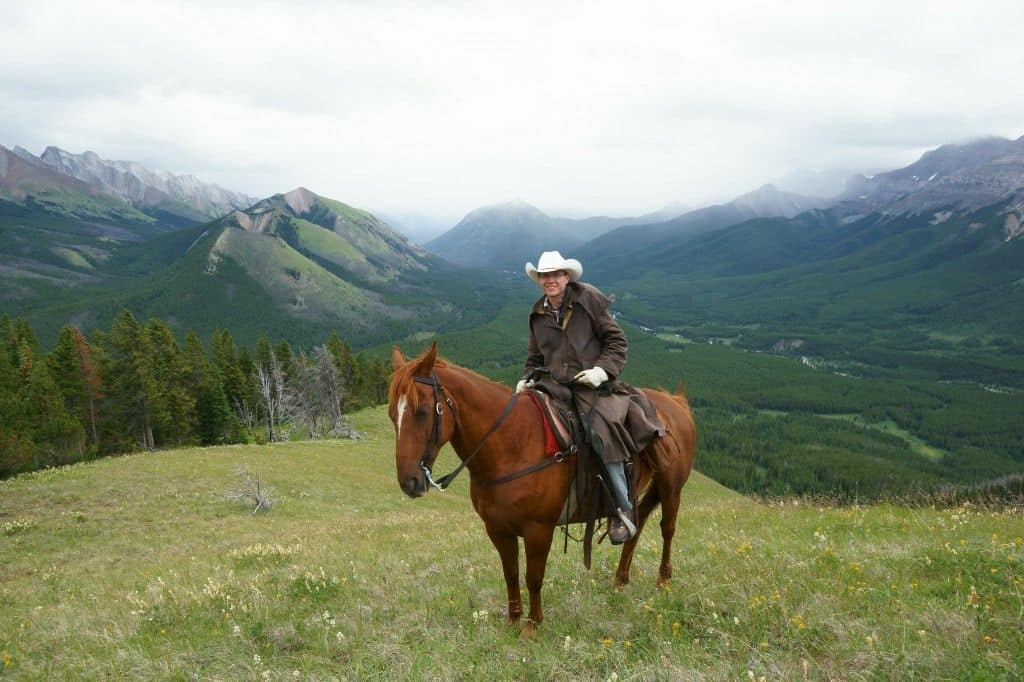 Enough with Past! Let's talk about 2015…
Let the adventures continue…
The plans for adventure and travel in 2015 have already began. In fact, we fly into Costa Rica on January 2nd for some volcanic adventures, waterfall rappelling (new for me!), yoga retreats and beach sunsets. After that, we fly home for just three days before embarking on a trip that makes me excited just thinking about. We are flying to Tanzania, Africa for a three-week safari followed by nine days in Uganda to see gorillas and chimpanzees in their natural habitat. We'll then go to Ethiopia for four weeks of independent travel and finally Japan for 2.5 weeks where we'll finally see the cherry blossoms I've been dreaming of. We'll likely attend Burning Man again and then head to maybe Italy, India and parts of Eastern Europe.
My quest to see every UNESCO World Heritage Site in the world continues and if all goes well, I should see a whopping 50-100 sites in 2015!
My second quest of diving every continent on Earth also continues and I will only have one or two continents left: Europe and Antarctica.
Overall, we'll visit 8+ new countries, spending an average of 3-4 weeks in each one.
What about money…
Despite all the travel planned, I need to develop much more focus on income streams. I've been far to scattered lately with so many ideas for the future. Sometimes I wish I had a team to give ideas to and see what they come up with. Actually, one of my plans for 2015 is to hire more people and/or possibly a part-time assistant.
My main focus for 2015 is creating much more travel-related products and growing both Live Limitless and Canadian Free Flyers. I'm currently in the middle of creating Limitless Travel, which will be the ultimate resource guide for traveling the world. This guide will teach you how to book the cheapest flights, how to book the cheapest accommodation or find alternative modes of accommodation as well as finding the best things to do, the best travel products and so forth. Around 50 travel bloggers are contributing and it will be free when it's first released. If you'd like a free copy, make sure you sign up for the Live Limitless newsletter so you're first to hear about it in April 2015.
I'm also going to be creating month-long courses for travel hacking. These courses are going to be in-depth and will teach you everything you need to know about travel hacking, which means you'll be flying for free in no time. Along with weekly videos and tutorials, there will also be a live call with me to discuss any questions you might have. If you're interested in these, I also recommend signing up for the newsletter as they will only be open to 40 people at a time.
I also plan on offering month-long courses for Canadian Free Flyers rather than just a monthly membership program. For those that don't like subscriptions, this will be a great option for them. There are other plans to make the program much more valuable as well but I can't discuss that at this time.
Although I have multiple passions – travel, personal development, entrepreneurship and nature/environment – I am going to focus quite heavily on travel. You'll see this on Live Limitless in the coming year.
Lastly, I'm possibly partnering with a Tanzanian safari company to help them market themselves. If you're interested in heavily discounted safari's in Africa, send me an email and I can likely make your dream trip come true.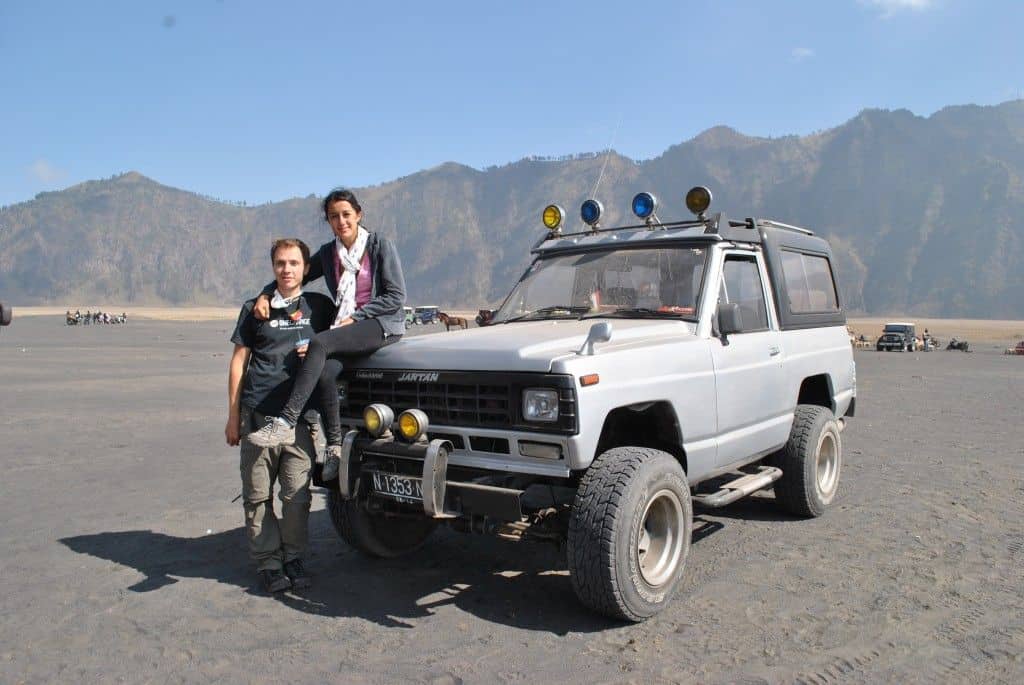 Building a Library in the Bolivian Amazon…
Another project I'm really excited about is raising money to build a library in the jungles of Bolivia's Amazon. After a really special seven-day tour through Madidi National Park and the wetlands, I was able to learn so much about the incredible eco system and indigenous people in the area. Our guide is part of a group that created the national park to improve protection from poachers and industry and they are trying to do the same with the pampas as well. One of our guides dreams is to build a library so his people can learn about these issues as well as other things going on in the world. Only recently was a school built by them, allowing children to stay at home rather than travel 5-hours by boat to the nearest town. A library isn't very expensive and I really think the Live Limitless community can help make this happen. Expect to hear more about this next April.
At 2078 words, I think this is enough for one blog post. If you've made it this far, I thank you for your attention and I hope this can inspire you for your own year ahead.
Please share in the comments and questions you might have.
What are your plans for 2015? How was 2014?