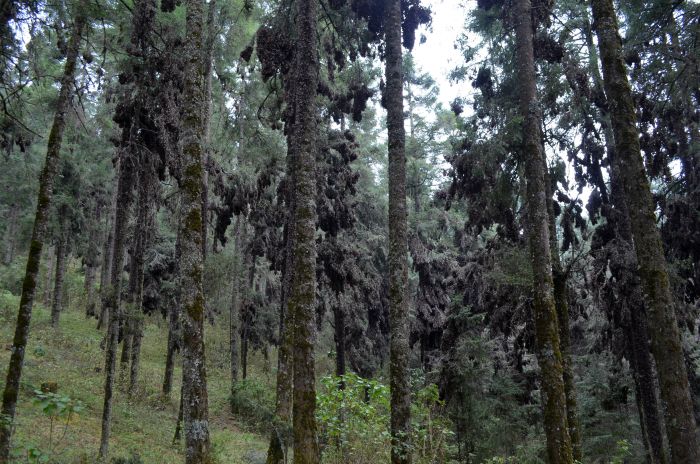 (Note: Visiting the Monarch butterfly sanctuaries of Mexico was one of my 100 things to do before the age of 31 list. Ever since I learned about it, I wanted to make it happen. I've since been twice and have also completed all 100 things from "the list". Want to see the list? click here.)
Deep in the forests of central Mexico's mountains, a natural phenomenon takes place each and every winter. The forests become absolutely smothered in colourful monarch butterflies that have migrated all the way from Canada.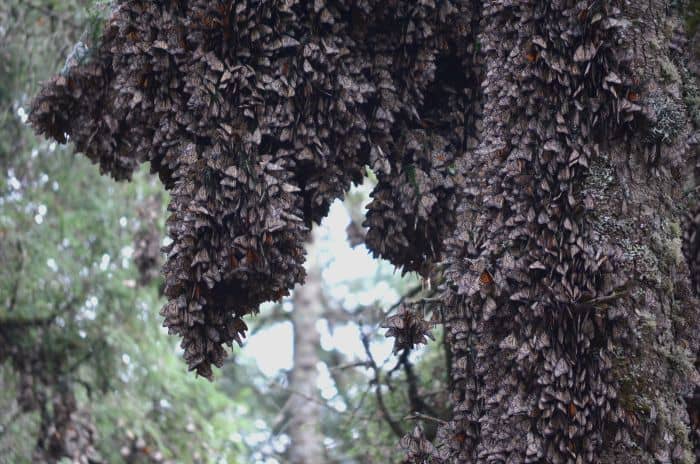 Unlike humans that have it easy thanks to planes, trains, and automobiles, Monarch butterflies have to travel by wind currents and rising thermal waves, which helps them conserve energy. Monarchs also have specialized body parts that help to orient themselves both in longitude and latitude, which is incredibly unique.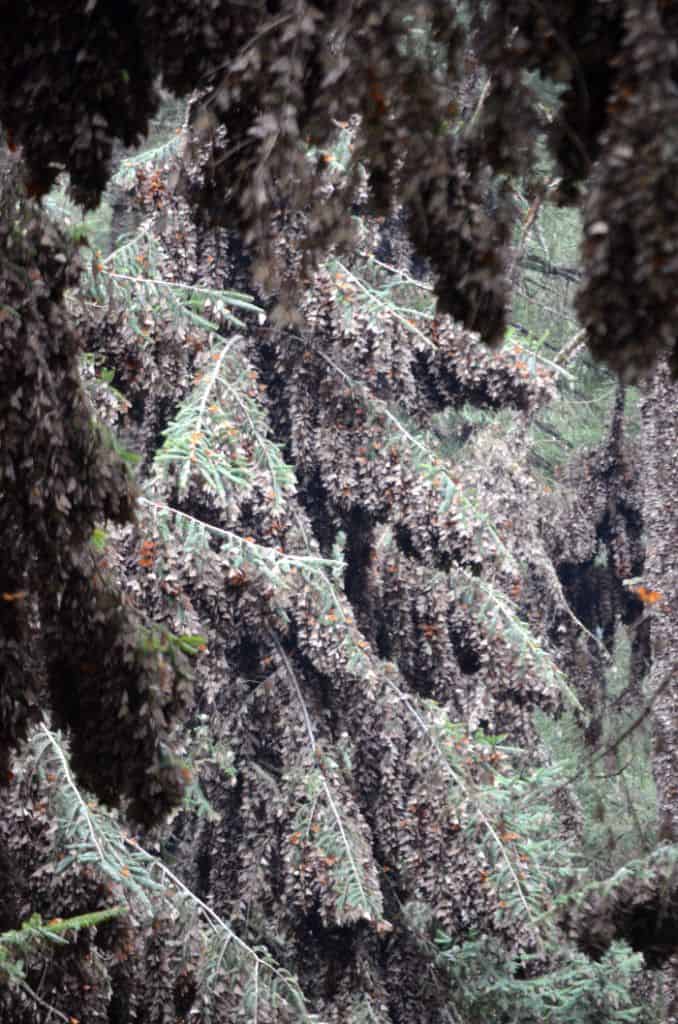 It's quite the sight. You'll see them fluttering around the skies like leaves in the wind as they fly to the lakes and rivers to get water. I'll always remember driving through the sanctuary and seeing thousands of Monarchs fly past the car. However, the real magic requires a trek (anywhere from 30-minutes to 2-hours depending where you go) to see the place where they rest between October and March. There are so many butterflies that the trees become disguised. At first, it looks like the bark is peeling off the tree or that the branches are covered in dead leaves but no, it's all butterflies. Even the ground is littered in butterflies, mostly dead ones, which is one of the ways the butterflies know where to stop, although much of this phenomenon is still a mystery.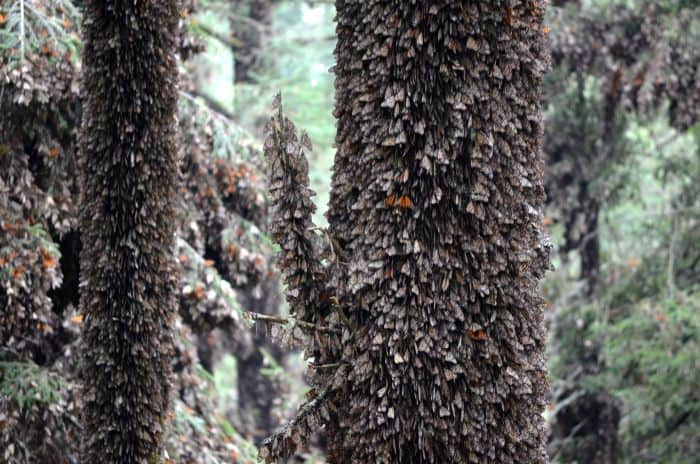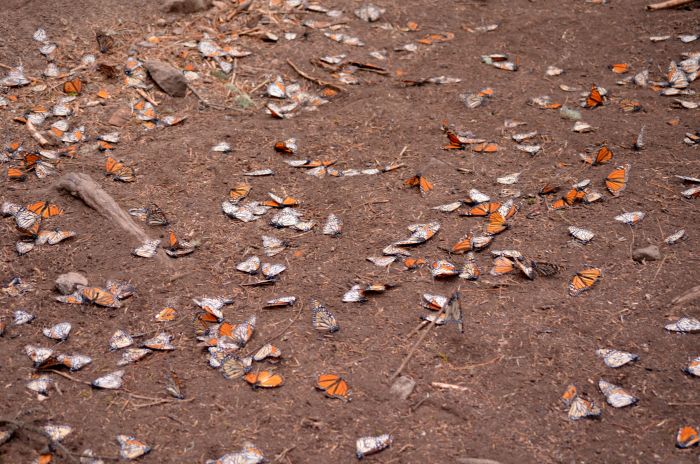 This incredible UNESCO World Heritage site is located a couple of hours north of Mexico City and is one of the coolest things I have ever seen. My first visit was to Piedra Herrada Sanctuary, which is very close to the beautiful town of Valle De Bravo. What I loved about this particular trek is that it feels very off-the-beaten-path. Although it's doable for most people, I'd recommend this for people who are younger or who have a moderate level of fitness. The second place we visited was a little further away and in the state of Michoacán. We went to El Rosario Monarch Butterfly Preserve, which is much more commercial but also much easier in terms of the hike. Here you'll find a lot more people, souvenir stands, and many restaurants. I prefer the rugged adventure of Piedra Herrada Sanctuary but both are GREAT options for seeing the butterflies in all their glory.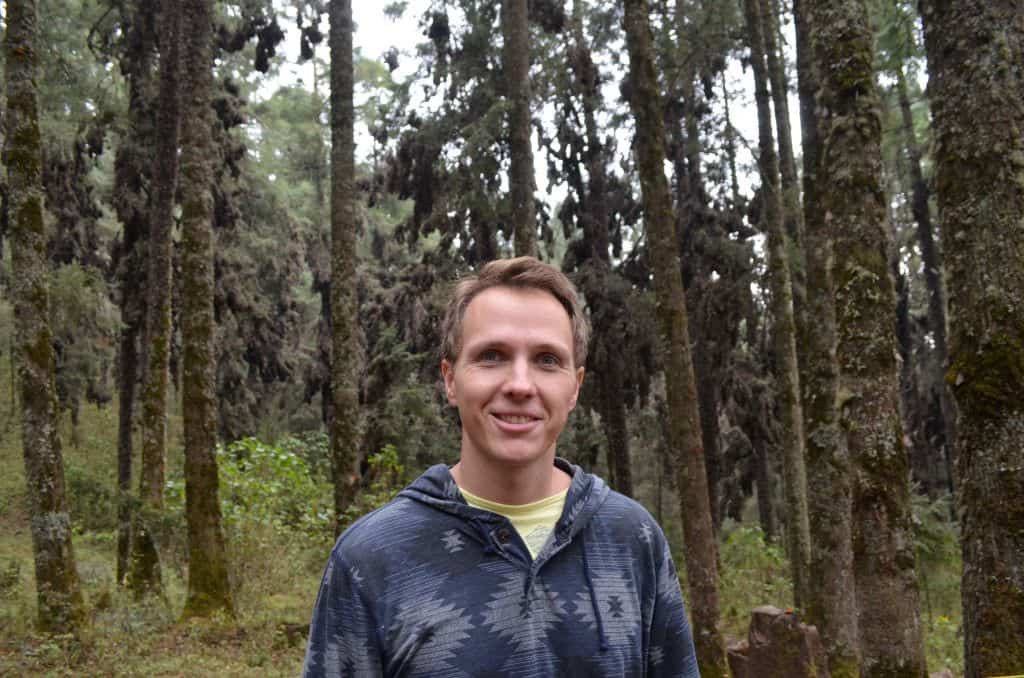 If you can't make it here or just want to learn more about this amazing migration, watch the movie Flight of the Butterflies, which was created with the technology of IMAX®.
Have you been here before?
Would you love to go?
***
A few years ago, I made a crazy quest of visiting every UNESCO site on Earth before I die. I've now been to 102, which means I still have a LONG way to go. How many have you been to?
All pictures taken by me. Follow me on Instagram at www.Instagram.com/MatthewGBailey