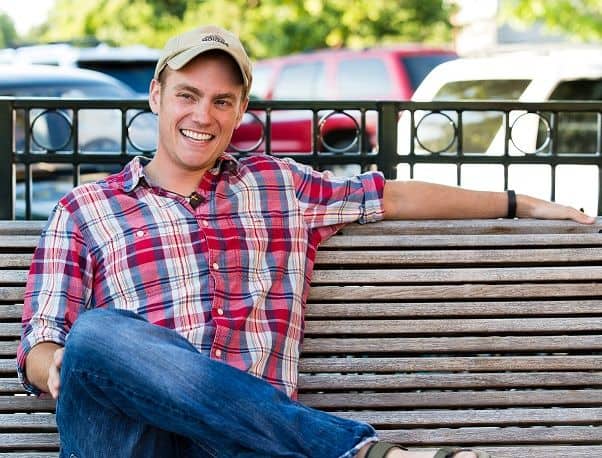 In the 19th episode of the Live Limitless podcast I chat with Tom Morkes of www.TomMorkes.com.
Tom Morkes is the CEO of Insurgent Publishing, a book publishing and marketing company that brings unconventional nonfiction to the creative outliers of the world. Tom helps people publish and launch books as well as digital courses and products.
This is a special "workshop" episode. It's slightly different because instead of a common interview, we turn it into a live case study of sorts. Since I'm going to be re-launching a new version of my bestselling book Limitless Travel, Tom helps me develop a marketing and launch plan for it. This podcast will give you some great ideas for marketing and/or launching a book or digital product and will give you some insight into what Tom specializes in.
You can find more about Tom at www.TomMorkes.com.
In this episode, we talk about:
The Benefits of Self-Publishing vs Traditional Publishing,
How to Turn a Self-Published eBook into a Lead Magnet,
Tips for Successfully Launching a Book or Digital Product,
Long-Tail Marketing and Amazon SEO,
Crowdfunding,
How to Write and Create an eBook,
And MUCH more…
Listen below or download from iTunes by clicking here. (Please note: If you're reading this from email, you may need to visit the site to listen)
Podcast: Play in new window | Download
Subscribe: Apple Podcasts | Google Podcasts | Email | RSS
If you're running short on time;
03:20: Tom's elevator pitch for what he does,
04:40: How to hit the NYT bestseller list,
06:30: Recommendations on self-publishing vs traditional publishing,
13:20: Background of my book, Limitless Travel,
15:40: Whether to update my current book or launch an entirely new one,
24:45: We discuss my plans for adding a more in-depth travel course,
28:40: Whether to ask readers to subscribe and whether to get book sponsors,
36:40: Whether I should have all my products ready for launch during the book launch,
42:00: Whether a paperback is recommended,
44:25: Can a self-published paperback be placed in local bookstores?,
47:15: Whether crowdfunding is a good idea for a book launch,
51:00: We talk about publishizer,
52:50: When to start the process,
54:30: What inspired Tom to specialize in book marketing,
57:30: Tom's Favourite books,
58:35: How to format for Kindle,
Links from the show
***
Did you enjoy this interview with Tom Morkes?
Please leave a review on iTunes and share with your friends. This would mean the world to me.
If you have a question for either of us, leave a message in the comments and we'll get back to you.
-Matt